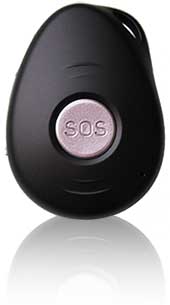 3G GPS Tracker:
Tips, Tricks, Updates & Help
Hopefully you will be able to solve your issue here, and learn more about using your Tracker. We've tried to be as thorough as possible to help as many customers as we can – so you might have to scroll carefully to find the solutions that are relevant to your needs.
Battery Management
More Useful Functions
Usage Issues
Geo-Fencing
Charging Issues
SIM Card Issues
Tips and Tricks
Share Your Story!
If you've used your GPS Tracker to find someone who has become lost, or maybe used it for something more unusual but still with a good story to tell, it would be great to hear about it. We get so bogged down in assisting with technical issues sometimes that its great to be reminded of their real world usefulness. So please feel free to share any stories using the form below. You don't need to include the devices phone number of course, if you're only sharing a story.
Still Stuck?
Explain your question or problem using the form below, and we'll be in touch as soon as possible to help out. This form will let us know that your problem is related to this particular device, but please do mention its the 3G device. If you find something that you think would be useful to be addressed on this page for other customers, then please let us know so we can add it.
[gravityform id="4″ title="false" description="false"]