GPS Trackers to Help Safeguard the Elderly
Everyone's situation is different. You might have a partner who has recently started wandering, one of the early signs of dementia, and need to ensure their safety (as well as your own peace of mind). You might have a parent who lives alone, and would like to keep tabs on their whereabouts and check in with an automatic call here and there. A friend may have recently had a stroke, and you'd like a way of knowing immediately if they fall or experience panic.
Our GPS Tracker safeguards the elderly in more ways than one - they're far more useful than most people realise, particularly when it comes to the growing risk factors within the nine million people over 70 in the UK.
"The tracker worked well yesterday, locating my wife when she got seriously lost. Many Thanks."Mike, Feb 2020
Over 2.3 million people in UK over the age of 75 were living alone in 2019. (source: Statista.com)
Locate them if they wander or become lost
Early signs of dementia, including wandering, can appear quite unexpectedly. A routine walk around a park might quickly escalate into another destination entirely, until the person is already a few miles away within an hour (this has been reported by more than one customer). Instead, you can be notified immediately if they stray from certain areas, or a certain distance from home. It might also be reassuring to just check in on where they are, particularly if they live alone.
Talk to them if they're lonely
You can call in for a two-way conversation whenever you need to - without the elderly person needing to do anything, as it answers automatically. They can also call you with the single touch of a button.
Know if they suffer a fall, or panic
A growing number of elderly people are living alone, the vulnerability of which can feel terrifying at times. An inbuilt motion sensor can help detect the impact of a fall should one happen, alerting someone immediately. The press of a panic button can also alert someone, as well as connect to them for a two-way call of reassurance.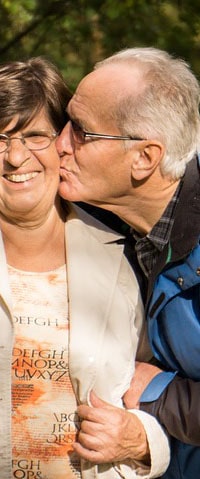 A low-cost device for safety and peace of mind against a number of risk factors
"Brilliant! Thanks very much. We're currently away with our Dad staying in a hotel and its worked and helped us twice already. Its an absolute relief and piece of mind having the tracker"Gary, 2015
Keep an eye on their whereabouts
Keep an eye on their location whenever you need to, whether they go for a walk, pop to the shops, or perhaps go for a drive somewhere. If you live further away, you might just want to reassure yourself they're at home without bothering them with a call. A simple text message will automatically provide you with a Google Map location whenever you need it.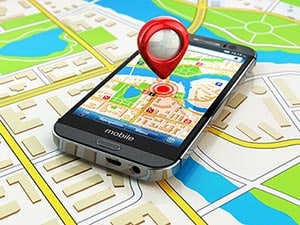 Reassure yourself they're home or not too far, whenever you need to
A built-in fall detector
Falls are a major concern for people over 75, and can lead to serious injury. It's difficult to detect a fall against a simple knock or false alarm, but the motion sensor in our Stray Star GPS Tracker is a good solution. It will offer a series of beeps to cancel in the case of a false alarm, before texting out to loved ones and connecting for a two-way call.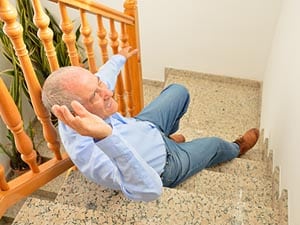 If they fall, receive a text and phone call to check on the situation
Stay social with two-way calls
The GPS Tracker also has an inbuilt speaker and microphone to allow for two-way calls. You can call them - it will answer automatically. They can call you - with the touch of a button.
This feature is also useful if the GPS Tracker gets lost in a house - you can call it, and shout through the speaker to find it quickly!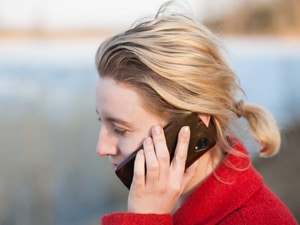 Keep in touch with simple two-way calling
Share access with other family members
Typically, more than one relative is involved with caring for an elderly loved one. Our device makes it easy, with flexibility in terms of designated numbers and who can text in for a location.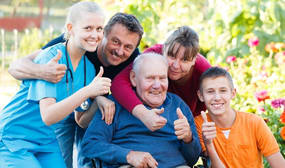 Allow other relatives or carers to access the device
Receive a text if they feel panicked or need help
A larger SOS button on the front of the device can be pressed to indicate the elderly person needs help. It will text up to three designated numbers with "help me" and the location, before calling them in turn for a two-way chat. This button can also be disabled if it's not needed.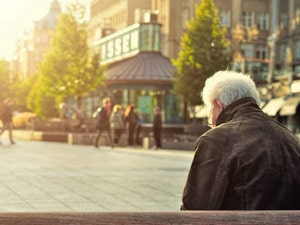 Send a "help me" alert with one touch of a button
Designed for elderly use
The elderly person carrying the Stray Star GPS Tracker doesn't need to do anything - except wear or carry it. They're discrete and designed for elderly use - simple to use, waterproof, tamperproof, the buttons can be disabled, and even the LED lights can be disabled. It has an optional easy-charge cradle, as well as a number of ways to be carried - lanyard, keyring, belt loop or velcro strap.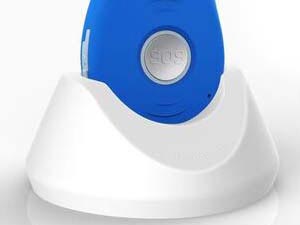 Easy to charge, and with a 3-10 day battery life
"Bought a Personal Tracker for 92 yr aunt (bad memory, gets lost). Attached it to her keys. Been brilliant especially using google maps. Great assistance from company. Just come to site to get details for another order re friend. Thanks"Keith, London
More Help & Information
If you want to delve into any further detail about a particular aspect about using GPS Trackers for elderly people, please select a page below: