Our Elderly Trackers Offer Excellent Peace of Mind
"The tracker worked well yesterday, locating my wife when she got seriously lost. Many Thanks."Mike, Feb 2020
Our elderly trackers frequently save lives. If an elderly person close to you has started wandering, or is vulnerable to becoming lost or falling, our feature-packed GPS Stray Star Dementia Tracker is an ideal solution for peace of mind. It's waterproof, tamper-proof, offers instant locations, "wander" alerts, an SOS button, easy charging and up to seven day battery. It can even detect a fall and automatically text you.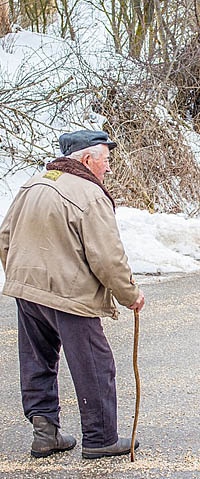 ---
Elderly Trackers work automatically
The elderly person at risk of wandering won't have to do anything - the tracker for elderly wanderers is automatic and discrete. All they need to do is wear the tracker (whether as a keyfob, a pendant, or worn in a velcro pouch). It texts GPS locations by reply to your requests, or if they wander too far, and also answers (if you call it) on its own after a brief buzz.
Our elderly Trackers are tamperproof & discrete
One thing that can be a problem with elderly trackers is accidental switch-offs or water damage. Not with our discrete GPS Trackers. It can't easily be switched off, and can be dropped in a puddle or taken into the shower without damage (they're waterproof). Even if the elderly Trackers' casing becomes damaged, we're able to easily and quickly repair that for you.
Instant Locations from our elderly Trackers
By sending a simple text message to the Stray Star GPS Elderly Tracker, you can know the person's location via an instant text reply. You can also keep an eye on them online, by logging into a website (free to use, just requires setting up). 
Elderly Trackers Alerts - distance, fall, SOS
Our Stray Star Elderly Trackers will send you an immediate alert notifications, based on your settings. If your relative needs help, they will need to press the SOS button on the front, which then triggers texts and phone calls to designated carers (this can also be deactivated). 
Carers & relatives share elderly Tracker access
Because our elderly Trackers aren't limited to just one person - you can share access for locations with as many people as you need to. You can also set up to five people to receive varying alerts.
Super Cheap to Use! 
There are no hidden fees, costs or subscriptions when using our elderly Trackers - you're in full control and only pay for the SIM usage from the device itself (which is only 5p per text with PAYG). 
"Brilliant! Thanks very much. We're currently away with our Dad staying in a hotel and its worked and helped us twice already. Its an absolute relief and piece of mind having the tracker"Gary, 2015
Over 2 million people in UK over the age of 75 were living alone in 2017. (source) Our elderly Trackers offer some help.
Elderly Trackers are becoming increasingly essential - and could even save a life. 
If you have an elderly parent or grand parent who lives alone, then elderly Trackers can offer great peace of mind. 
Because its not just about using GPS for tracking where the elderly person is. They might have a tendency to wander, to be at risk of falling, becoming confused, or needing some extra reassurance that help is available. Our elderly Trackers offer assistance for all these scenarios and more. Because even receiving the occasional call goes a long way to providing some confidence that someone is there who cares. 
You have the option to call the elderly person at any time, to check where they are, how they are, and have a little chat to let them know that someone is there. The elderly Trackers answer automatically, so you can simply shout across the room if they don't happen to be wearing it. 
Of course, in the unfortunate situation that your elderly relative becomes diagnosed with dementia, then Dementia Trackers are even more important. 
Over the years we've heard from many happy customers who have used used our elderly Trackers with great results: 
"Bought a Personal Tracker for 92 yr aunt (bad memory, gets lost). Attached it to her keys. Been brilliant especially using google maps. Great assistance from company. Just come to site to get details for another order re friend. Thanks"Keith, London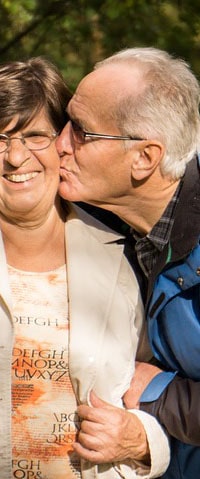 Learn more about our Stray Star GPS Dementia Tracker: One of the UK's best elderly trackers packed with useful features, a free pre-installed SIM card, waterproof, tamperproof and discrete. Have online access to plenty of great information, tips, support and aftercare.
---