As you're using a mobile phone - you might like to know that you can order, activate your SIM, set up your GPS Tracker and request map texts all on your phone.
Here's an example of a text link that you'd receive from the GPS Tracker - you can click on it to see exactly how the map location would look on your phone: maps.google.com/maps?q=50.852072,-3.388508
Your Google Maps app should also have options for Satellite view. 
---
Read More about our GPS Tracker

"It has been a great product to maintain my gran's safety and independence whilst giving the family peace of mind."Alex, UK, 2017
"I am incredibly pleased with your product. Finally, a product that perfectly meets my needs has been found! Your company helps tremendously."Matt, US, 2017
"This device is an excellent product… The customer service and aftercare with this company is excellent."Susan, UK, 2016
"Thanks again for your wonderful product and your incredible service. I am completely satisfied and thoroughly impressed!"Mr Varnum, UK, 2017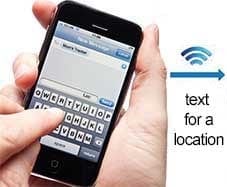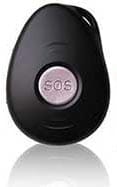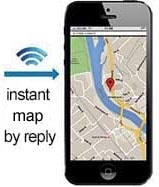 ---
Simple to use!
Just text the device from your phone, and receive an instant map by text reply. Our Dementia Trackers are packed with great location features - like knowing when someone has wandered too far, fallen, or hit the 'panic' button. It even has two-way calling - like a mini-mobile phone. You can learn more about how it works using the links below.
"I purchased a Stray Star GPS Tracker for my Mother who has dementia. Really pleased with it, it gives peace of mind that we can find her if she gets lost. Excellent Service!"Steve, June 2018
"We purchased a Stray tracker for our Dad who has dementia, in early November. We have been really pleased with the reassurance it gives us as he still lives at home independently but visits my mum daily in the local care home she is a resident in so we are able to check he has arrived safely and has been dropped home at night by his taxi."Noreen, 2018
Other Uses for our GPS Trackers
---
"The tracker makes me feel that mum has a little friend in her pocket who is keeping an eye on her for me! Thank you so much."Linda, Manchester UK
Buy a GPS Dementia Tracker Today
"What a fantastic product. I would recommend this to anyone needing to track someone. Many thanks and again thanks for your superb service."Peter, 2017
SSL Secure Payments

via Card, Paypal or BACS

Fast Delivery From UK

Choose from 1-5 days, signed for

Free Pre-Installed SIM

Easy to activate, cheap to use

Plenty of Help

Great manuals, help & aftercare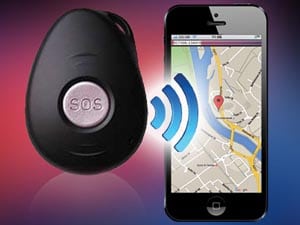 ---
Stray Star Dementia Tracker
---
Learn More & Buy
---
---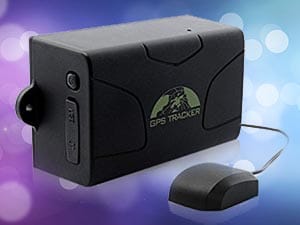 ---
GPS Car Tracker
---
Learn More & Buy
---
"The tracker is amazing we can have peace of mind knowing where he is at any given time, what a difference it has made, it's amazing."Jean, 2015
"We have a family member with early Alzheimer's and he tends to go off on wanders… It is a fantastic bit of kit and we are so pleased"Janine, Merseyside
"I bought a Stray Star GPS Tracker a few weeks ago for my father who has dementia – I think it is a great product and it has been working very well"Liz, 2016
"It has been excellent, as my dad has dementia and it gives my mum peace of mind."Lorraine