---
GPS Trackers for people at risk of wandering
"I have just got one of your dementia trackers for my dad. I cannot speak highly enough about it. Just amazing and he loves it. No complicated buttons/numbers for him, just so simple and fantastic for tracking. Thank you so so much."Sue, 2022
"I'm so grateful to you for your exceptionally quick and friendly support. Looking after someone vulnerable is so worrying so much of the time, and things like the tracker make such a difference."Amy, 2021
"The tracker makes me feel that mum has a little friend in her pocket who is keeping an eye on her for me! Thank you so much."Linda, Manchester UK
"The tracker makes me feel that mum has a little friend in her pocket who is keeping an eye on her for me! Thank you so much."Linda, Manchester UK
GPS Trackers, dementia & wandering
If someone close to you has become confused of their whereabouts then you'll naturally be concerned and anxious for their safety. Until it happens, it's easy to take for granted that our loved ones - or any lone elderly people we see out walking - know where they're going. The first challenge is noticing and accepting that the issue exists - a GPS Tracker then enables you to manage the situation with a lot more peace of mind. If you unfamiliar with how they work, our helpful page GPS Trackers: Everything You Need To Know (opens in a new tab) is a great place to start.
There are 850,000 people in the UK with dementia, which is expected to rise to a million by 2025 (source: DementiaStatistics.org). The percentage of people with dementia who have been diagnosed is only around 63%, which has further dropped due to lack of resources and challenges caused by Coronavirus (source: digital.nhs.uk). It's therefore important to focus on behaviours and patterns of our elderly parents or partners - wandering can be one of the first signs of dementia.
Wandering occurs in 6 out of 10 people with dementia (source: alz.org). While it's often thought that the person has a specific destination or purpose in mind, it can also be without aim and pose something of a mystery (source: Cipriani, Gabriele & Lucetti, Claudio & Nuti, Angelo & Danti, Sabrina, 2014. Wandering and dementia). It can happen at any time - but fortunately our GPS Tracker can tell you exactly when and where they wander, so you can get them home a lot faster.
Parents/carers of people with AUTISM & ADHD
may also be familiar with the stress of wandering behaviour. Our page about
GPS Trackers and Children
covers this in more detail.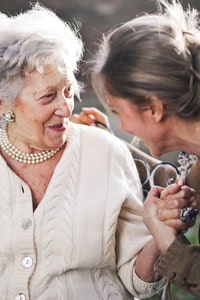 Some peace of mind goes a long way when rising to the challenges of dementia 
"Hi, The Personal dementia tracker is still doing a great job, we are able to locate the Dad when he wanders due to his dementia which has helped us so much and ensured his safety."Brian, Kent
"I bought a Stray Star tracker a few weeks ago for my father who has dementia – I think it is a great product and it has been working very well"Liz, Kingsbridge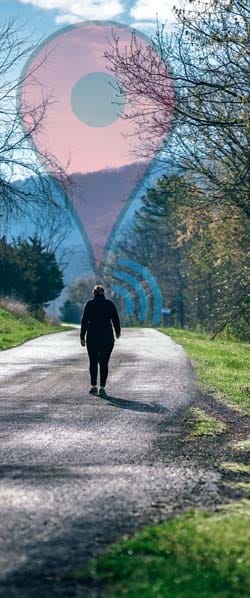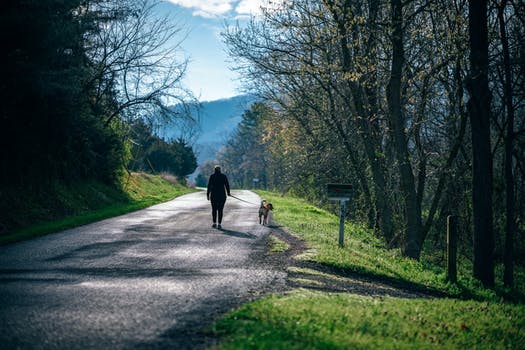 Pinpoint someone with dementia on the map long before they wander too far 
The dangers of wandering with Dementia -
why a GPS Tracker is essential
The Alzheimer's Association have previously widely claimed that if not found within 24 hours, up to half of dementia wanderers face risk of death or serious injury (one remaining source, although this figure is not backed up) - however there are few actual studies of the outcomes of wandering. One American study focused on 143 dementia patients and their carers from a veteran's hospital and memory clinic. A total of 49% of the patients had suffered falls, fractures and injuries due to wandering (source: Ali et al, 2015, Risk assessment of wandering behavior in mild dementia, International Journal of Geriatric Psychiatry). Another American study analysed reports of deaths from people with dementia wandering in the community. Of 93 cases, 68% died from exposure, 23% from drowning, 4% from injury or falling, and 3% were hit by a vehicle. Over half were found after three days. Also of concern is that 6% were able to travel more than 5 miles on foot. The majority lived at home, with just over a third living in care homes or assisted living facilities. Most of course do survive - but that's not to trivialise the obvious risk and stress involved.
Community searches and police involvement is an unreported world of panic - across the years I have heard countless stories from carers and relatives out all night on a search, as well as from multiple police forces who have spent millions of pounds each year on searches for people wandering with dementia. When police helicopters are heard late at night, people tend to first think of criminals on the run - but the chances are much higher that someone with dementia has gone missing. Currently, with hospitals overwhelmed with Covid-19 patients usual emergency and healthcare resources are severely diminished. I don't intend to induce panic - but it's a very serious situation.
Fortunately though, technology is on our side. GPS Dementia Trackers have been quietly locating dementia wanderers in minutes, rather than the countless hours it's taking for multiple police, carers, neighbours and a helicopter to locate the ones who aren't carrying one.
THE HERBERT PROTOCOL:
We recommend our customers also
fill in a Herbert Protocol form with the police
- this is a useful system to provide local police with the relevant information about a person with dementia should a search ever be required, saving you having to remember relevant details while in a panic. You shouldn't need to call them once you have your GPS Tracker - but it's always best to have a backup.
"We have received the dementia tracker and set it up successfully. Your instructions are very clear thank you. It is going to be a real help as we have a family member with early Alzheimer's and he tends to go off on wanders and although currently finds his way home, he doesn't know in advance where he is going as he just waits for a train and gets on it, so he could be anywhere from Chester to Southport or Preston! I have sent my husband out with it to test it so we know what we are doing! It has been good fun! Or maybe I am just sad!! It is a fantastic bit of kit and we are so pleased."Janine, Merseyside
When should they carry a tracking device?
As often as possible. One study of 325 reports of missing dementia patients revealed the wandering behaviour to arise from:
doing a normal and permitted activity alone in the community (e.g. visiting the shops or friend, a routine walk)
a lapse in supervision where the person was expected to stay in a safe place but did not (e.g. waiting outside a store)
Wandering as a result of dementia leading to missing people reports were found to be unpredictable, non-repetitive, occurring at any time, and using a variety of methods - walking, driving, or public transport (source: Rowe et al, 2011, Persons with dementia missing in the community: Is it wandering or something unique? BMC Geriatrics Journal).
---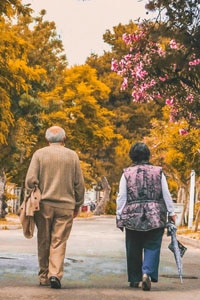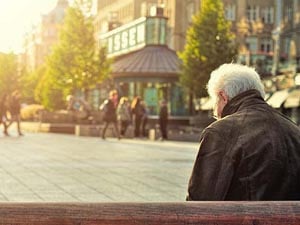 Once wandering behaviour begins, it can happen on any outing
How does a GPS Tracker for dementia work?
Dementia trackers have their own SIM cards, acting like small mobile phones. They calculate location information using overhead GPS satellites, but then need the mobile network to be able to transmit this information to you, the carer. You can text for an automatic location reply at any time, and even call the device for a two-way chat (it will answer automatically). An SOS button will trigger an automatic text and call to up to three different carers, while a call-out button will simply call another designated number. These buttons can easily be disabled though if need be.
As well as basic location information, they're also packed with other safety features - able to detect and notify of falls for example, or let you know if the person has wandered beyond a set distance.
Fully automatic: the person with dementia just carries it
Many GPS Trackers on the market can be easily switched off, or even have SOS buttons placed very near to power buttons. The Stray Star GPS Tracker has been specifically designed for people at risk of wandering, with the most common conditions being dementia, Alzheimer's and autism. It's tamper-proof, waterproof, and fully automatic:
Gives instant, real-time locations via text or app

The wearer doesn't need to do anything - see the location move on an app, or via one-off texts

Receive SOS, wander and/or fall alerts

If the person wanders too far, falls or presses the SOS - receive a text

Other carers or family members can receive alerts

Up to three different people can be set to receive text alerts

Charges easily via a drop-in cradle

An optional extra that saves messing with leads

Control any settings remotely, via text

You don't need to be anywhere near the tracker itself
Call the device to talk to them or listen

Again the wearer doesn't need to do anything - it answers automatically!

Also works like a simple mobile phone

A phone number can be assigned to the side button, or the main SOS button

Discrete & tamper-proof

You can also disable the buttons and LEDs if you need to

Is completely waterproof

It can be worn in rain, even the shower

Multiple options for wearing

A lanyard & keyring loop are included, a velcro pouch with belt loop is optional

Stacks of help available if you get stuck

Make the most of your GPS Tracker with our excellent information and aftercare
"I use the tracker for my father who has dementia. It is working fine for us, we have had no problems and it gives us some reassurance that we can find him if he wanders."Nichola
"I configured the unit and gave it to my mother who is 80 and suffering from dementia. I was so pleased with the results"Mr Blumfield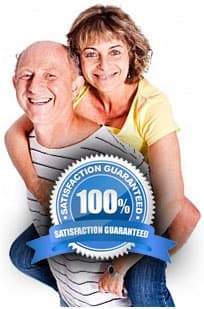 "Once again you have surpassed my expectations! Brilliant job, many thanks" James, Oct 2019
"The customer service and aftercare with this company is excellent. I have had a couple of queries & their on line service response is quick and extremely helpful. Many thanks would highly recommend"Susan
"It has been working brilliantly, giving us great peace of mind as able to locate and pick up Dad safely when he goes wandering due to his dementia."Brian S
---
"Many thanks for the great customer support. I always recommend your product as I think it is fabulous and it really has changed my life with my dad. I cannot speak highly enough about it. Just amazing"Sue, March 2020
Reducing the risk of dementia wandering
As helpful as Dementia Trackers may be, of course it's far safer to reduce the chances of wandering in the first place. These ideas can help:
Help to create a sense of routine, such as carrying out daily activities.
Try to plan activities for times when wandering is more likely. They can help reduce anxiety and restlessness.
If the person with dementia wants to 'go to work' or 'home', validate them without correcting them, e.g. "let's stay here today, we'll be safe and can think about that tomorrow instead".
Remember to ensure that basic needs are met - a person with dementia may not always communicate when they're thirsty, hungry or need the bathroom, and such needs can trigger wandering.
Never lock a person with dementia in at home or leave him or her in a car alone.
Try to avoid taking them to busy places that are confusing and can cause disorientation (e.g. shopping malls, grocery stores)
Don't leave someone with dementia on their own in new or changed surroundings.

Use devices to know when a door or window is opened - which can be as simple as a bell above a door, or a home alarm.

Keep car keys out of sight. 

If the person with dementia is no longer driving, they could easily forget. If you think driving might be a risk, also consider our

 

GPS Dementia Trackers for Cars.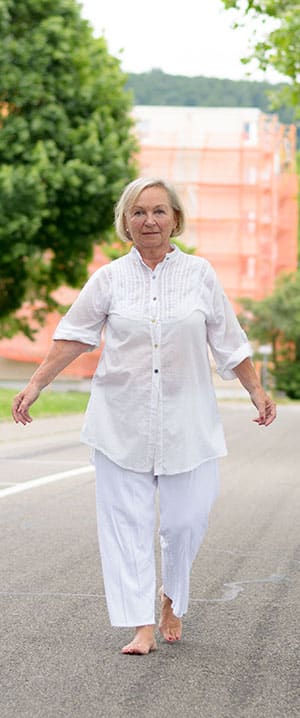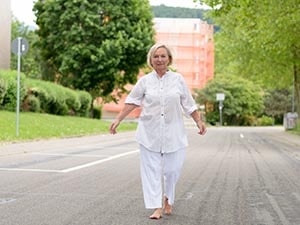 Prevention is always safer than a search, but of course needs to be balanced with respect for personal freedom and still enjoying life
"Thank you for your unfailing and patient help. For anybody technically challenged this is very much appreciated. Problem solved very quickly – so peace of mind restored!"Barbara, 2022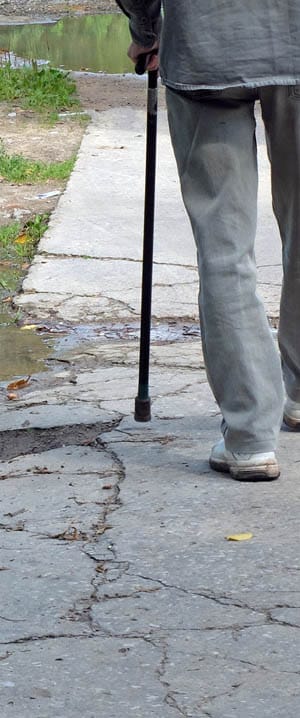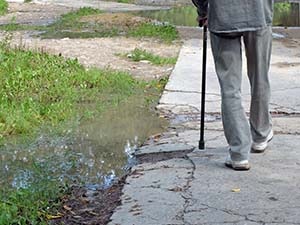 Preparation is always useful - a GPS Tracker is immensely useful but should never be relied upon for absolute safety  
Plan your response ahead of time - should a search be necessary
You should always have a firm idea of what to do if your friend or relative with dementia wanders.  GPS Dementia Trackers certainly save lives but do not guarantee safety, as there is always a tiny risk of GPS interference or temporary mobile network mast tower faults (as with any cellular device).
Begin search-and-rescue efforts immediately. The vast majority of wanderers are found within 1.5 miles of where they disappeared.
Explain the situation to any nearby neighbours, as well as local friends and family the person with dementia could visit, to call you if they see the person alone.

Keep a good recent photo and updated medical information in case the police are needed to help in the search.

Be aware of a two-mile radius of where the person lives, to pinpoint dangerous areas such as water, dense forestry, tunnels, or roads with heavy traffic. 

Keep a list of likely places where the person may wander - any nearby

 past jobs, former homes, places of worship, pubs, cafes or restaurants.

Provide the person with a form of ID that could be easily found. 

If the person with dementia does wander, search the immediate area for no more than 15 minutes.

 

If for any reason you aren't able to locate (e.g. with a Dementia Tracker) and safely retrieve the person, call 999 and report to the police that a person with dementia is missing. They can then help in the search or collection.
Provide relevant details of the person ahead of time to the police using the Herbert Protocol, to help if a search is required.
"Bought the GPS pendant for my father who is in residential care with dementia and prone to "escaping" This device is an excellent product to secret in his shirt pocket. The customer service and aftercare with this company is excellent. I have had a couple of queries & their on line service response is quick and extremely helpful. Many thanks would highly recommend"Susan, 2016
A GPS Tracker is as much for the carer as the person with dementia
When a parent or spouse is diagnosed with dementia, the impact can be just as devastating for the person who takes on the role of carer. Having to manage and care for a loved one who is increasingly dependent can lead to feelings of confusion and sadness. Resentment and anger are also likely at times, triggering guilt and then more grief while coming to terms with the changes and challenges that are faced.
An average day can become a rollercoaster of emotions, which can be made worse for the carer in a situation where they themselves might not have adequate support structures or someone to listen and care for them. It's easy for social circles - when they do feel comfortable enough to even mention it - to focus their thoughts and sympathies on the dementia sufferer, whilst the carer puts on a brave face and silently suffers alone.
It's therefore just as important for the carer to be able to adequately express themselves, and find reassurances where possible, as it is for the person diagnosed with dementia. Both are struggling through a difficult and challenging situation. More useful information can be found at Alzheimer's Research UK. Mental Health Foundation and Dementia Health also offer useful overviews.
Being able to keep track of a loved one, as well as knowing if, when and where they wander helps toward some peace of mind.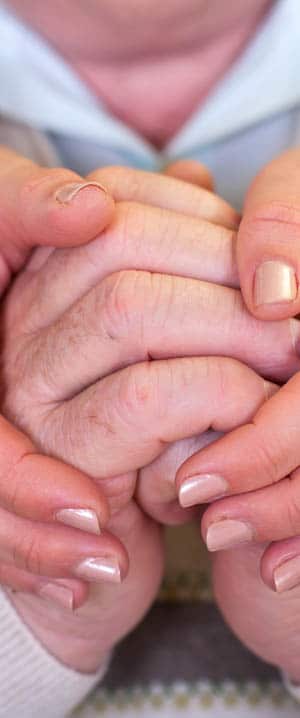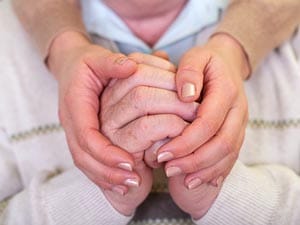 The carer needs caring for too, peace of mind is valuable
"I have just got one of your trackers for my dad. I cannot speak highly enough about it. Just amazing and he loves it. No complicated buttons/numbers for him, just so simple and fantastic for tracking. Thank you so so much."Sue, Sept 2019
"I have just got one of your trackers for my dad. I cannot speak highly enough about it. Just amazing and he loves it. No complicated buttons/numbers for him, just so simple and fantastic for tracking. Thank you so so much."Sue, Sept 2019
Common Questions about GPS Trackers for Dementia
What else do you need to keep track?
Aside from the Stray Star GPS Dementia Tracker itself, the only other thing you'll need is your mobile phone - this is how you receive location texts, or use the online tracking app (which you can also log into via a laptop/tablet). You can also still have two-way conversations if the SOS button is pressed, or if you call the dementia tracker. You will also be able to set up the dementia tracker remotely using your mobile phone, as all settings are made by sending specific text messages.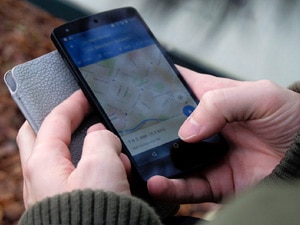 All the carer needs is a mobile phone to see the map locations
How much does a GPS Tracker cost to run?
After purchasing a dementia tracker, the only other cost you'll have to pay if for SIM usage (just like you would with a mobile phone). When you receive it you'll activate the pre-installed GiffGaff (o2 network) SIM card using a simple step-by-step welcome guide. This costs £10 as 'Pay as you Go' credit, but you will also get £5 added for free. This is all done via a third-party online account which you'll look after yourself.
Location texts only cost 10p, so the £15 credit will then dwindle down slowly (most customers only pay about £1-2 per month, some only pay that per year), but you can set it to auto-topup once it drops below a certain amount. If you end up paying over £6 in a month, then you can switch to the £6 goodybag instead which includes unlimited texts and call minutes! There are no other subscriptions or 'hidden' costs.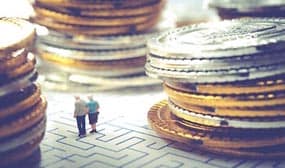 All the carer needs is a mobile phone to see the map locations
How easy is a GPS Tracker to set up and use?
Very easy! We've worked with dementia carers and GPS Trackers for over ten years, so understand the need for simplicity without compromising on functionality and flexibility.
In the package is a step-by-step activation sheet to activate the pre-installed SIM. There's a user-friendly manual to understand the basics. If you want to get stuck into more depth with certain lesser-used functions or best-usage ideas, there's also a much bigger guide to get stuck into.
Using the device is easy - learn more about GPS Tracker basics, or how GPS Tracker locations work.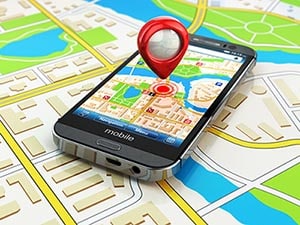 It takes just a few minutes to get set up and tracking
How practical are GPS Trackers to wear?
Our Stray Star GPS Tracker is the optimal size to be highly functional and accurate without compromising on battery life. It's small enough to be carried with keys, on a lanyard strap (lanyard and keyring included), and easily attached to a belt with the optional velcro pouch.
The device is entirely discrete for the wearer, and won't make a sound unless you choose to call it. Unauthorised call numbers can also be blocked. The call-out and SOS buttons can be disabled, and even the LED's can be disabled without losing functionality. It's completely waterproof and tamper-proof.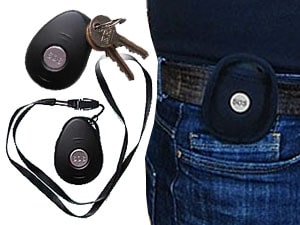 Carry as a keyfob, necklace, belt or ankle (with optional velcro pouch/strap)
Can GPS Trackers be easily used in care homes?
Yes, the unique firmware and flexibility of our GPS Tracker is very popular with care homes, whether purchased by the home's themselves or relatives of service-users. Up to three different carers can be texted/called if the SOS is pressed, another friend or relative can be called if the side button is pressed, and a fifth number can also be assigned who might only want to receive wandering (geo-fence) or low battery alerts. It's simple for any care staff to text the device for a location, if need be. Learn more about using GPS Trackers in care homes or sharing access with multiple carers.
The charging cradle also makes charging very easy for care assistants.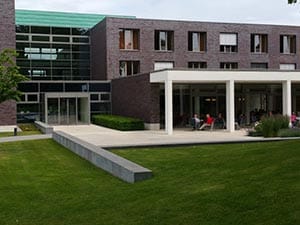 GPS Trackers can be reassuring for relatives of care home service users, and popular with care assistants
What is the range a GPS Tracker can be used?
You can text the device, or use the app (with online tracking) from anywhere in the world to see the location.  A loved one with dementia could be in Scotland, and you could be in Devon keeping an eye on their location and calling neighbours, care assistants or police on their behalf if need be. GPS signals are present all over the earth, courtesy of multiple orbiting satellites.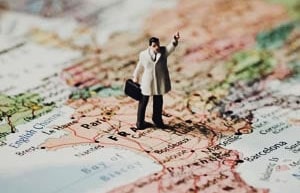 Track a loved one with dementia from anywhere in the world
What aftercare is available?
Plenty of help is available if you need it. Our thorough and detailed guides will help overcome any issues and ensure the best use for your situation, but we're here to help via phone or email as soon as possible too. With over ten years experience of working directly with GPS Tracking for dementia, we're aware of most needs. If your GPS Tracker becomes damaged, we're often able to repair them, and have often gone the extra distance with unique customer needs. Learn more about our excellent aftercare.
"That worked - you are a gentlemen - tell your boss to promote you! Thank you"Darren, February 2021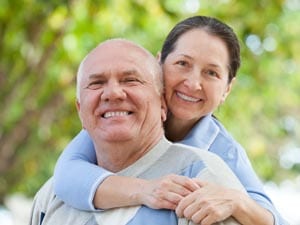 We want you to be satisfied with your purchase and to make the most of your GPS Tracker
Where can I purchase your Stray Star GPS Tracker?
Our unique device is only available here. You can purchase today, risk free. We're so confident you'll find our Stray Star GPS Dementia Tracker incredibly useful that we can't wait for you to try it. The feedback we receive is always positive. If for any reason though you aren't happy, or you can't persuade the person to keep an eye on to wear it - then don't worry, you have 7 days from receiving it to let us know and set up a return. We're a friendly team, and are always here to help.
Learn More About The Stray Star GPS Tracker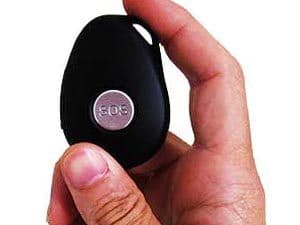 Order today and you should receive it tomorrow or the day after (UK).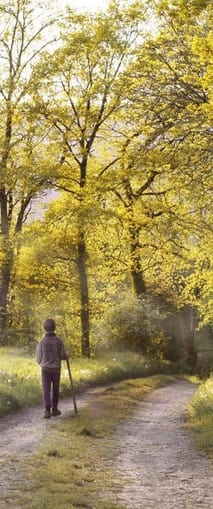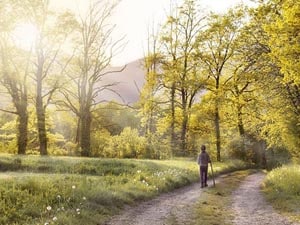 GPS Trackers rely on signal reception, and can't guarantee safety
What limitations are there with using GPS Trackers for dementia?
Remember a GPS Tracker is an assistive device only: there are important limitations to be aware of.
A GPS Tracker can of course be immensely useful when a person becomes lost, but it should never be relied upon to encourage a person to go wandering who would be in danger without one.
They rely on a few factors to be able to give you a location, any of which could become a barrier:
The mobile network signal, which could always drop out in more rural areas or if there's a local mast tower fault (which could happen at any time).
SIM credit - you can select your SIM credit to top-up automatically, but if its allowed to deplete then it will stop responding to texts.
Battery power, and sufficient charging. If a fault should develop with charging apparatus or battery, the device could power down quicker than expected.
GPS reception can be lost in certain conditions - within large buildings, heavy cloud cover or tall surrounding buildings or trees.
The person carrying it - whether you attach it to keys, a handbag, jacket, there's always a chance they could leave without it.
These are just things to be aware of though. When someone is elderly, has dementia or Alzheimer's and is at risk of wandering, our GPS Tracker is still a useful back-up device to greatly improve the likelihood of locating them quickly.
"It gives us a great sense of security, especially my husband who feels he can venture out alone (even if not very far) as help is always at hand" Mrs Stevenson, Dec 2019
"It gives us a great sense of security, especially my husband who feels he can venture out alone (even if not very far) as help is always at hand" Mrs Stevenson, Dec 2019
Delve Into More Detail About GPS Trackers
There might be aspects of GPS Trackers that you're curious about. Below you can click to pages about particular details to learn more. You can access these pages at any time via the 'GPS Trackers Info' menu above, or at the bottom of most pages. You can also visit Frequently Asked Questions.
---
"I purchased a Stray Star GPS Tracker for my Mother who has dementia. Really pleased with it, it gives peace of mind that we can find her if she gets lost. Excellent Service!"Steve, June 2018
"I purchased a Stray Star GPS Tracker for my Mother who has dementia. Really pleased with it, it gives peace of mind that we can find her if she gets lost. Excellent Service!"Steve, June 2018
Two Case Studies of Using GPS Trackers for Dementia
#1A customer called Shirley called one day who was desperate to reliably track her sister with Dementia. Shirley had purchased a similar GPS Tracker elsewhere. She explained how the accuracy was often out by a mile, so offering no useful way to know where her sister was. She purchased our Stray Star GPS Dementia Tracker instead after being assured of its features and our customer service. She soon emailed in to say:
"I am pleased with the device at the moment. So far the device appears to be very accurate compared to a similar product I purchased recently, but had to return owing to poor performance."
We were then in touch again to help her set up online tracking and get up and running:
"So far this device is working really well for us. I have set up the online tracking and really impressed with the additional information it provides. The online tracking and notifications when my sister leaves a geo-fence all work."
It's always great to know the devices are being useful, so we were glad to hear the following feedback from Shirley:
"Sister went off yesterday and we located her to an exact address which we recognised. Therefore there was no need to worry!"Shirley, June 2019
#2George wrote a blog post after using our GPS Dementia Tracker:
""When you live with, and care for, a person with dementia or Alzheimer's, you constantly fight an internal battle between restricting their activities, in order to protect them, and maintaining the normal level of activity, in order to exercise their mental acuity and permit their life style to continue with a degree of normality. It is sometimes difficult to achieve one aim without impacting on the other. In order to exercise a degree of, unsupervised, activity, a carer feels as though they are relaxing the physical supervision that is called for, with the possibility of harm occurring to the person in their care. The issue arises as to how a person can be safe when, for example, shopping or merely taking exercise in their immediate neighborhood. Recently, in order to give me a degree of comfort in these two polarized matters, I bought a personal GPS Tracker that my good wife can hang around her neck, with her spectacles. This device is designed specifically for people suffering various forms of dementia. I am extremely grateful for your speedy and succinct advice. Your email is the essence of clarity. I had a problem setting up the on-line tracking on my PC (and mirrored on my tablet). The companies Customer Services guy, Will, took my problem by the scruff of its neck and had it sorted in two shakes of a lambs tail (we do live among the fells after all). I have nothing but praise for the company and the support it provides."George, July 2019
"We purchased a Stray tracker for our Dad who has dementia, in early November. We have been really pleased with the reassurance it gives us as he still lives at home independently but visits my mum daily in the local care home she is a resident in so we are able to check he has arrived safely and has been dropped home at night by his taxi."Noreen, 2018
"We purchased a Stray tracker for our Dad who has dementia, in early November. We have been really pleased with the reassurance it gives us as he still lives at home independently but visits my mum daily in the local care home she is a resident in so we are able to check he has arrived safely and has been dropped home at night by his taxi."Noreen, 2018
Other Common Uses for GPS Trackers
"The new tracker appears to be working as expected, and indeed it was needed yesterday evening as mother-in-law decided to go for a bit of a wander. It alerted me and I was able to intercept her before she got very far, so that was a great relief." Jon, 2019
"What a fantastic product. I would recommend this to anyone needing to track someone. Many thanks and again thanks for your superb service."Peter, 2017
"Thanks very much for your outstanding service, my GPS tracker arrived the next day. I shall certainly use you again, and praise your service to my friends."Mr Marshall
SSL Secure Payments

via Card, Paypal or BACS

Fast Delivery From UK

Choose from 1-5 days, signed for

Free Pre-Installed SIM

Easy to activate, cheap to use

Plenty of Help

Great manuals, help & aftercare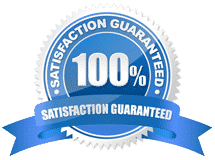 ---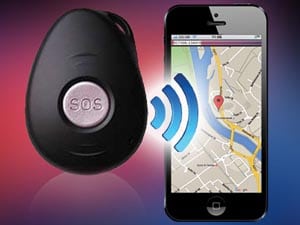 ---
Stray Star GPS Dementia Tracker
---
---
---
£159.99
(excl. VAT: eligible for VAT Relief).

---
"The tracker is amazing we can have peace of mind knowing where he is at any given time, what a difference it has made, it's amazing."Jean, 2015
"We have a family member with early Alzheimer's and he tends to go off on wanders... It is a fantastic bit of kit and we are so pleased"Janine, Merseyside
"I bought a Stray Star GPS Tracker a few weeks ago for my father who has dementia – I think it is a great product and it has been working very well"Liz, 2016
"It has been excellent, as my dad has dementia and it gives my mum peace of mind."Lorraine