"A Wonderful Piece of Technology!" Helen
Simple to use. User-friendly manuals. Excellent aftercare. Online help portal. Free pre-installed SIM. Its no wonder we get such great feedback! All of our testimonials are 100% genuine and verifiable.
"A fantastic bit of potentially life saving equipment and I would encourage anyone with a relative in a similar situation to get one. Great peace of mind." Gary
Our Customers Include:
Dementia & Alzheimer's patients
Stroke patients
Local councils
Care homes, Schools
Rehabilitation centers
Dementia research groups
Universities
Cautious parents
Travelers / Employers
Don't get caught out with hidden contracts, poor manuals or no aftercare! Our praised GPS Tracker are sold with detailed manuals, free installed SIMs, helpful after-care and no hidden contracts. They're fantastic little tracking devices packed with functionality, essential to anyone who cares for someone who wanders. If you ever have a question about using your Tracker, I'm here to help! Will, Customer Services


"Hi, we purchased a Stray tracker for our Dad who has dementia, in early November. We have been really pleased with the reassurance it gives us as he still lives at home independently but visits my mum daily in the local care home she is a resident in so we are able to check he has arrived safely and has been dropped home at night by his taxi." Noreen, January '18
"Thanks again for your wonderful product and your incredible service. I am completely satisfied and thoroughly impressed!" Mr Varnum, US, March '17
"I have been blessed to be able to make use one of your trackers for about a week and a half now, and requested this one that you just shipped out as a replacement. I am incredibly pleased with your product. Finally, a product that perfectly meets my needs has been found! This is the best device that we have ever found that works for our very unique situation." Matthew, Feb '17
"Just to say that this unit has been working really well, we now have to use it often and I also often talk to him through it, which is great too." Lindsey, Feb '17
"We were very pleased to receive the tracker so quickly, especially as we had a weekend break booked for Chessington" Anne Marie, April '17
"Can't thank you enough for the attention you have given to my problem – it's a weight off my mind. We are just back from Cyprus and the tracker unit worked fabulously. The charging cradle was in full use for the full week and the unit sat securely while charging overnight resulting in a full charge each day. My confidence is restored and my partner was pleased with the freedom it gave him to move about the hotel and grounds (and I was always able yo check he was within a controlled area). Can't thank you enough" Karen, Oct '16
"The tracker came almost instantly, the instruction booklet gave full and straightforward details and the tracker has proved its worth from day one. And now, thanks to your quick and helpful response I no longer have that 'niggle'- it's just as it says- you really are there to help! Full marks all round! Thank you!" Barbara, Sept '16
"Thankyou the GPS tracker arrived and its great my dad has Alzheimers and goes out every day on the bus the tracker is amazing we can have peace if mind knowing where he is at any given time what a difference it has made its amazing" Jean, Dec '15
"I recently bought a tracker for my mother with dementia, it's a great piece of kit and I'm delighted with it." Hancock, Sept '15
"Bought the GPS pendant for my father who is in residential care with dementia and prone to "escaping" This device is an excellent product to put in his shirt pocket. The customer service and aftercare with this company is excellent. I have had a couple of queries & their on line service response is quick and extremely helpful. Many thanks would highly recommend" Susan, Aug '15
"The GPS Tracker is doing a great job, we are able to locate Dad when he wanders due to his dementia which has helped us so much and ensured his safety." Brian
"Am very happy with it, and much more simple to use than I thought" Emma, July '15
"We have received the tracker and set it up successfully. Your instructions are very clear thank you. It is going to be a real help as we have a family member with early Alzheimer's and he tends to go off on wanders and although currently finds his way home, he doesn't know in advance where he is going as he just waits for a train and gets on it, so he could be anywhere from chester to Southport or Preston! I have sent my husband out with it to test it so we know what we are doing! It has been good fun! Or maybe I am just sad!! It is a fantastic bit of kit and we are so pleased." Janine, July '15
Our Personal GPS Trackers are incredibly useful
Most (but not all!) of our customers are caring for someone
who is at risk of wandering – whether because of dementia, Alzheimer's, autism, stroke or any other reason.
If you can relate to this then you can probably also relate to the sheer panic, hassle and constant worry that such situations bring.
The police are often called to help in the search, there's the usual emotional complexities (and conflicts!) of families, and of course the daily demands of caring.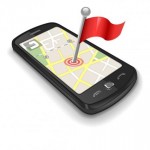 Our Personal GPS Trackers for dementia and Alzheimer's won't solve everything – but they'll certainly bring some much needed peace of mind by helping with the problem of wandering. You can get an instant location whenever you need one, on your mobile phone or by logging into a website on a computer. The GPS Trackers are packed with great functions like SOS buttons which send instant location text alerts (and call the carers), and alerts if the person wanders too far (so you can know where there are – and also when they wander). You can configure everything by text and be fully in control of what it does – there is no outside reliance on call centers.
Your choice of GPS Tracker will depend on the person you are wanting to track.

Other family members may want to use the GPS Tracker, so you might need to give them access. This is easy to do. The Stray Star personal GPS Tracker allows anyone to make a location request via text. Three phone numbers can also be notified of alerts or receive SOS alert texts if the SOS button is pressed. The GPS Watch Tracker will allow 4 people to receive SOS alerts, and again anyone can text it for a location request.
The GPS Trackers are easy to use! You just need to know the text message command to send to get an instant location reply. Once you've used the Tracker a couple of times you'll see how easy it is!
All of the other functionality is thoroughly explained (e.g. setting up online tracking if you want it, geofence alerts, two way calling, hidden mic listening) in the manual, so you can use those functions as and when you wish. We also have good troubleshooting guides for each tracker, with tips and easy fixes for any common misunderstandings.
Many of our customers aren't particularly computer savvy, they are just regular decent folk looking for a solution to a difficult problem. When caring for someone with dementia, Alzheimer's, autism or with any risk of wandering, there are already plenty of emotional stresses and concerns. We've tried to make things as simple as possible by including free SIM cards with our GPS trackers, and step by step guides to follow so that there's no room for confusion. We've also outlined the "essentials" in the manuals for people who just want to get up and running asap. But if ever you do get stuck, you can always get in touch and we'll help out.
More Feedback for our GPS Trackers
All of the feedback you see throughout the site is real and verifiable. Very rarely have we asked a customer to give a testimonial, and when we have its only because they've told us something interesting that we wanted to share. We always appreciate hearing your stories and feedback.
"A first class GPS tracking device, plus exceptional product support and after-care service!" Brian, 22/04/13

"It works a treat. I'm really impressed with the capabilities of the GPS tracker. Once it's fully set up it's pretty easy to operate. I'm sure my mother will find it a great comfort to know that she can locate my dad wherever he is outside of the house." Bob

"Re Personal GPS Tracker this is the best thing I have bought to keep track of my brother who has short term memory loss, who enjoys going walk about and can't find his way home, it give us great reassurance when he goes out we can find him on the gps tracker on the map. I would highly recommend this tracker to anyone who may need one."Jim, Liverpool

"GPS Tracker working perfectly. Thank you so much for the wonderful service. Now for the job of making sure my mother has it with her at all times and does not lose it." Kathy

"I use the tracker for my father who has dementia and there are two of us caring for him. It is working fine for us, thank you, we have had no problems and it gives us some reassurance that we can find him if he wanders." Nichola

"The Tracker makes me feel that mum has a little friend in her pocket who is keeping an eye on her for me!" Linda, 18/12/13

"I'm grateful for the very quick response in helping get this up and running fully. It's great to see the GPS Tracker on the map, this will enable us to keep better track of my father" Conrad

"I just wish that all customer service gave such thorough after sales care…fabulous!" Mr Johnston, 13/09/13

"Thanks so much for the prompt dispatch and delivery… Once again thank you for your excellent customer service." Gary, 13/09/13

"Thank you so much for the wonderful service." Kathy

"I can't fault your customer service, I really appreciate your prompt attention. I would certainly recommend you." Sara

"I can not believe the customer service it's the best I have come across" Jim

"Thanks for solving my problem so quickly." Terry

"Thank you for your speedy service in both technical support, advice and delivery." Alan

"Your customer service is a credit to you." Steve

"I have to say that you offer customer service that is well beyond the norm" PG.

"Very happy with the purchase, and the courteous speedy service we received. Many thanks for all your help." LB
Choose The Best Personal GPS Tracker For You
Or find out more first…
The Visual Guide
Accurate Locations
Our GPS Trackers use the excellent SiRFstarIII or ublox GPS chipsets - allowing incredibly accurate positioning (within a meter when outdoors) using overhead satellites.
Locate By Sending A Text
When you text the tracker's phone number, it will reply back immediately with a location text. Just click on the Google Maps link to see the location immediately on your phone. You can also see the tracker moving in real-time by using
online tracking
, which is free to set up. There are many other excellent functions such as text alerts if the person strays too far, SOS button and remote listening - see the individual product page to see the full list of functions. You'll be surprised by what they can do! All of the functions are set up by sending specific text messages, so you can configure the device from your own mobile phone wherever you are.
Ours Are Very Cheap To Use!
GPS Trackers need their own SIM cards to send/receive texts, like mobile phones. They are not locked to any network, so you are free to use your own SIM if you have one spare. We offer a
free pre-installed SIM
, with no contracts, really cheap texts (5p each on pay as you go), and £5 of free credit when activated - click on the link for more details. Most customers just use locations by text and spend less than £5 per month - which gives over 80 location texts. If you happen to travel, EU roaming is also included!
There are no tie-in contracts, minimum use restrictions, hidden fees or ongoing subscriptions at all - you just pay for your own texts (5p each) and/or data (5p per megabyte, only if online tracking used) that you use and no more!
Our Stray Star GPS Tracker is our most popular GPS Tracking Device and is a great device for everyone – its tiny yet has a 7 day battery life. Its perfect for personal use – whether for the elderly, an Alzheimer's/dementia patient, child, teenager, traveler or simply as a reassuring safety device, GPS tracker and mini mobile phone all in one.