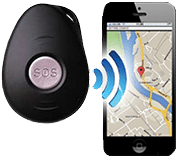 ---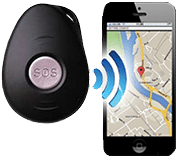 ---
As you're using a mobile phone - you might like to know that you can order, activate your SIM, set up your GPS Tracker and request map texts all on your phone.
Here's an example of a text link that you'd receive from the GPS Tracker - you can click on it to see exactly how the map location would look on your phone: maps.google.com/maps?q=50.852072,-3.388508
Your Google Maps app should also have options for Satellite view. 
Easy Setup
Our step-by-step welcome sheet will walk you through the activation process in minutes.
---
Exclusive Help & Support
Customers benefit from free firmware updates, and an extensive online portal of help, tips and advice.
---
Great Aftercare
We're available to help with any issues or questions you may have – no anonymous call centers, just a small dedicated team with expert knowledge.
"The tracker makes me feel that mum has a little friend in her pocket who is keeping an eye on her for me! Thank you so much." – Linda
"We have a family member with early Alzheimer's and he tends to go off on wanders… It is a fantastic bit of kit and we are so pleased" – Janine
---
"The tracker is amazing we can have peace if mind knowing where he is at any given time, what a difference it has made, it's amazing." – Jean, 2015
---
"I bought a Stray Star GPS Tracker a few weeks ago for my father who has dementia – I think it is a great product and it has been working very well" – Liz, 2016
---
"It has been excellent, as my dad has dementia and it gives my mum peace of mind." – Lorraine
---
"The tracker is amazing we can have peace if mind knowing where he is at any given time, what a difference it has made, it's amazing." – Jean, 2015
Choose Your GPS Tracker
"What a fantastic product. I would recommend this to anyone needing to track someone. Many thanks and again thanks for your superb service."Peter, 2017