"It is a wonderful device which has given us all great comfort and feeling of security. Thank you"

Anne, Dec 2019

---
The person you're tracking doesn't need to do anything.
Our unique GPS Dementia Tracker has been specifically designed to give peace of mind for carers elderly wanderers (click here for 12 quick benefits for dementia carers). It gives real-time locations via reply-text or App. You can also call the device for a two-way conversation - ours answers automatically, with no need to press anything on the Dementia Tracker. It's tamper-proof and packed with other great safety features - like knowing when someone has wandered too far, fallen, or hit the 'panic' button.

As you're using a mobile phone - you might like to know that you can order, activate your SIM, set up your GPS Tracker and request map texts all on your phone.
Here's an example of a text link that you'd receive from the GPS Tracker - you can click on it to see exactly how the map location would look on your phone: maps.google.com/maps?q=50.852072,-3.388508
Your Google Maps app should also have options for Satellite view. 
---
"I use the tracker for my father who has dementia and there are two of us caring for him. It is working fine for us, thank you, we have had no problems and it gives us some reassurance that we can find him if he wanders."Nichola
"I configured the unit and gave it to my mother who is 80 and suffering from dementia. I was so pleased with the results"Mr Blumfield
"The customer service and aftercare with this company is excellent. I have had a couple of queries & their on line service response is quick and extremely helpful. Many thanks would highly recommend"Susan
"It has been working brilliantly, giving us great peace of mind as able to locate and pick up Dad safely when he goes wandering due to his dementia."Brian S
"Once again you have surpassed my expectations! Brilliant job, many thanks"

James, Oct 2019
"Once again you have surpassed my expectations! Brilliant job, many thanks"

James, Oct 2019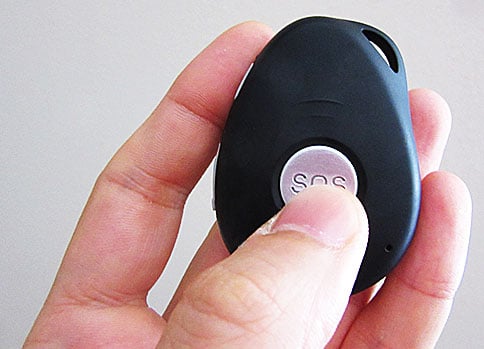 ---
Stray Star GPS Dementia Tracker
---
---
---
Order Yours Today for £138.99
(excl. VAT: eligible for VAT Relief).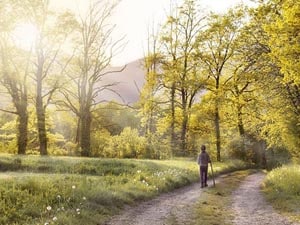 ---
Wandering from dementia can feel very unsettling.
It can be a stark reminder of how easy it is to take someone for granted, when they start forgetting simple things. They might not realise or accept what they're doing or forgetting, and present with excuses, defensiveness, fear or anger. As a friend or relative, you'll also have to start planning ahead for various scenarios, balancing their personal freedom with safety, and dealing with other family members who might be anxious themselves. It can be a very difficult time, and a lot to suddenly have to manage.
---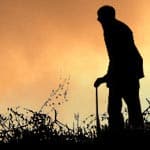 We can't prevent wandering, but we can certainly help by providing some peace of mind. Our unique Stray Star GPS Tracker is the perfect GPS Tracker for dementia - will let you know when they wander, and where they are. We've been helping carers with this exact problem for over 10 years, so understand the various needs and useful functions - ensuring our device is water proof, tamper-proof, discrete, has an inbuilt fall detector, two-way calling and Panic button. You can read more about our Stray Star GPS Tracker for Dementia here.
Our customers value full control, with great reliability & aftercare
We have no monthly fees or hidden costs. You simply buy the device, then pay 5p for location texts (we pre-install a cheap-to-use Pay As You Go SIM card). Our device has unique flexibility and functionality. We also provide a terrific help portal to help you make the most of it and troubleshoot any niggles. All you need is a mobile phone with access to the internet.
You might also want to learn more about dementia and wandering. Alzheimer's Research UK is a great place to start, with user-friendly information broken down into simple categories. Mental Health Foundation and Dementia Health offer useful overviews.
"I purchased a Stray Star GPS Tracker for my Mother who has dementia. Really pleased with it, it gives peace of mind that we can find her if she gets lost. Excellent Service!"Steve, June 2018
See more about how our GPS Tracker Works
---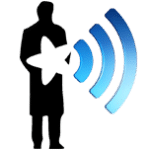 How does our GPS Tracker for Dementia Work?
Two thirds of dementia patients will go missing at least once this year. If not found within 24 hours, up to half could suffer serious injury or death.
Know WHEN they wander, and WHERE they are.
We've specialised in dementia trackers, and trackers for elderly wanderers for over ten years. The unique functionality of our Stray Star GPS Dementia Tracker is the perfect solution for anyone at risk of wandering or becoming lost. It's small, water-proof, tamper-proof, discrete, and will give you, the carer an accurate GPS location whenever you need it. The device locates itself using overhead GPS satellites, then transmits its information to you via text message or by uploading its locations to an online website. You don't need to live anywhere near the person with dementia (or at risk of wandering) who you are keeping track of, but someone will need to charge it every few days. We make this easier with a simple 'drop in' charging cradle.
Setting up your GPS Tracker for Dementia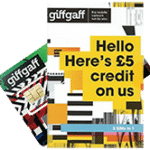 It's easier to think of your GPS Dementia Tracker as being like a small mobile phone - it will come pre-installed with a free SIM card, so will have its own phone number. When you receive the GPS Dementia Tracker, you can follow the step-by-step guide on the welcome page to activate the SIM card (this costs £10, but gives you £15 of credit in total). Whenever the device texts you a location, it will cost 5p from the SIM's credit, so your 'pay as you go' credit will dwindle down very slowly - most customers use about £1-2 a month. You can easily log in to your online account to check on or topup credit, or set it to auto-topup when it falls below £2. This is the only other payment you'll need to make - your own SIM usage, as you would with a mobile phone. There are no other costs, subscriptions, monthly charges etc, and nothing more to pay us once you've purchased your device. Beware of cheaper devices or clones that might charge other fees which soon stack up - or leave you having to make repeat purchases once they break or don't work! We truly care about our customers and are always fair and helpful in solving any problems.
Getting Locations from the GPS Tracker for Dementia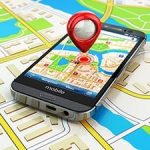 Locating your dementia tracking device couldn't be easier - there are a few options, none of which require the person with dementia to do anything. Its fully discrete and works automatically.
Get a location whenever you need one: Simply send a text message from your mobile phone to the GPS Tracker for Dementia, and it will automatically reply with a location text message. You can simply click on the link in the text to bring up the exact location on Google Maps on your phone.
Get a location texted to you if the person wanders too far - you set a safe distance, if the person with dementia wanders beyond this limit then the GPS Tracker will automatically send you an alert text with its current location. You can set up to three numbers to receive the text, which is also set via text message (so you can change them without needing to be with the GPS Tracker).
See the location online - optionally, you can set up a free online tracking account which will show where the GPS Tracker for dementia currently is, and where its been which is useful for seeing routes that people might take when wandering. You can switch the regular location uploads on or off with a text message (online tracking uses data from the SIM, which only costs about 20p per month).
Other alerts when GPS Tracking for dementia or elderly wanderers
The device has some great functions which have saved lives. A fall alert can be activated, so that the GPS tracking device will send out text alerts if the person happens to fall (it has a small motion sensor inside). It can also send out alert texts if the SOS button is pressed on the front, as well as make an outgoing call to a carer.
Two way calling and remote listening
The GPS Tracker for dementia has a small in built speaker and microphone, enabled you to call it for a two-way conversation. Again, the person with dementia doesn't need to do anything - it will automatically answer, allowing you to speak to him or her. You can also send a text to disable the speaker on the device but keep the microphone enabled, so that you can call to listen in to the surroundings.
Flexibility allows easy caring in care-homes
Our GPS trackers for dementia and elderly wanderers are often bought by or for care homes, where residents have freedom to wander outside the boundaries but may be at risk of becoming lost. As the alert numbers (for SOS or wandering too far) can be set via text, whoever's on 'lookout' can easily be set at the start of their shift, unless the care home has a dedicated mobile phone for this purpose. Care staff also need to then ensure that the device is regularly charged either every few days, or every night as part of a routine.
Peace of mind with excellent customer service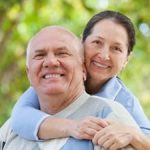 When buying our Stray Star GPS Dementia Tracker, you can be assured of great after-care! We regularly help customers who might get stuck, want to figure out a best way of dealing with a quirky situation, have lost their manual, have somehow damaged the case of their GPS Tracker, and many other one-off needs. We've been dedicated purely to providing GPS Trackers for dementia, Alzheimer's and elderly wanderers for over ten years, so understand the issues that might crop up. We want to make sure you're making best use of your GPS Tracker, so provide a full online information portal for customers with lots of extra tips and troubleshooting guides (although rest assured, most customers get on just fine!)
User-friendliness for dementia, Alzheimer's or elderly users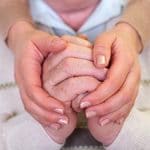 Our Stray Star GPS Tracker for dementia cannot be easily switched off - there is a hidden trick to it so that only the carers can power it down (you'll be surprised how many devices have a huge power button easily able to be pressed by fiddly fingers!) The LEDs can be disabled via text without changing the functionality of the device, to make it less distracting for the wearer. Its water-proof so can be worn in a shower or dropped in a puddle (we don't recommend they go through washing machines due to the prolonged heat, but they have even survived this). They can be easily carried as a pendant (a lanyard strap is included), as a keyring (a keyring loop is also included) or worn in a purpose-made optional velcro pouch around an arm, wrist, ankle or belt.
Beware other devices which are too cheap, small, or rely on apps!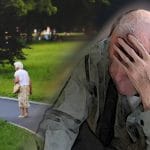 There are a lot of products on the market now, and unfortunately the vast majority (particularly the small watch variety) are not fit for purpose for using with dementia or elderly wanderers. The accuracy, reliability and battery-life can be extremely poor, with inferior components and tiny batteries. Also, there are lots of devices out there now which purely rely on apps - meaning the carers have to download the app from either Google Play or the AppStore. In our experience, the apps are often quite buggy, and fraught with potential issues - if your internet goes down then there is no way of getting a location, different carers or relatives might modify settings on the app without others updating the changes (so they keep overwriting each other), the overall areas of coverage are greatly reduced (because it all relies on data coverage). Our Stray Star GPS Dementia Tracker is the optimal, reliable product and can work purely on text message alone (so long as you have a local version of Google Maps stored on your phone).
Other GPS Tracker limitations to be aware of
Our GPS Tracker for dementia relies on GPS signal to be able to get a location - which can be less accurate or not available if the device is deep indoors (e.g. in a shopping mall, hospital or other large building) away from a window, or sometimes when there's really bad cloud coverage. The vast majority of the time though it will be fine, especially when outside (when someone is wandering for example). They also rely on the mobile phone signal to transmit their location via text. So you need to ensure that you have a good signal where you'll be using it (the pre-installed SIMs are from GiffGaff, who use the o2 network, although you can use any network SIM except "3"). Also, if a local mast tower becomes faulty, then it may prevent texts from getting through. This is rare, and they are normally fixed quickly, but its just something else to be aware of - and not something can be avoided with any GPS Tracker unfortuately. As you may have noticed - we're fully upfront and wanting to ensure you have the best information available! If you're not sure of anything, just get in touch.
Order a GPS Dementia Tracker today for delivery tomorrow!
You can easily order our Stray Star GPS Tracker right here online. Simply "Add to Cart" on the main Stray Star GPS Tracker product page, then add your free pre-installed SIM card and optional extras (charging cradle, carry pouch). At checkout, you can choose to zero-rate the VAT if purchasing for someone with a long-term or chronic illness. Select your shipping, receive relevant-only email notifications of dispatch, and await your delivery!
What will be your GPS Tracker's ongoing costs?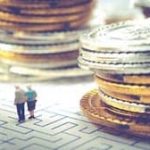 We have no subscriptions, no monthly fees, no hidden charges - we only charge the one-off fee for the GPS Dementia Tracker itself (currently £138.99 - to purchase click here).
The only other cost you'll have to pay if for SIM usage of the GPS Tracker for dementia, just like with a mobile phone. When you receive it you'll activate the pre-installed GiffGaff (o2 network) SIM card using a simple step-by-step welcome guide. You have to £10 to its 'Pay as you Go' credit, but will also get £5 added for free. This is all done via a third-party online account which you'll look after yourself. The £15 credit will then dwindle down slowly (most customers only pay about £1-2 per month, some even less than that), but you can set it to auto-topup once it drops below a certain amount:
Using the default Pay As You Go option:
Outgoing calls (e.g SOS):
per minute
---
Online (data, if used):
per month
Once you've used it for a month and have a better idea of your usage costs, you can switch to a "Goodybag" inclusive package instead, which should have more than enough for your needs. This way, you should never have to pay more than £6 per month.
If you switch to a £6 per month inclusive Goodybag:
Data for online tracking - more than enough!
If you'd prefer to use your own SIM, you're welcome to! The GPS Tracker for dementia isn't locked to any network. The only UK network that you can't use is the "3" network.
"The tracker makes me feel that mum has a little friend in her pocket who is keeping an eye on her for me! Thank you so much."Linda, Manchester UK
Shirley's Story Tracking a Relative with Dementia
Shirley called one day having purchased a similar GPS Tracker elsewhere. She explained how the accuracy was too unreliable, sometimes out by up to a mile, so offering no useful way to know where her sister was. She chose to purchase our Stray Star GPS Tracker instead after being assured of its features and our customer service. She soon emailed in to say:
"I am pleased with the device at the moment. So far the device appears to be very accurate compared to a similar product I purchased from another supplier recently, but had to return owing to poor performance."
We were then in touch again to help her set up online tracking and get up and running:
"So far this device is working really well for us. I have set up the online tracking and really impressed with the additional information it provides. The online tracking and notifications when my sister leaves a geo-fence all work."
Its always great to know the devices are being useful, so we were glad to hear the following feedback from Shirley:
"Sister went off yesterday and we located her to an exact address which we recognised. Therefore there was no need to worry!"Shirley, June 2019
GPS Tracking for Dementia: What Else Do You Need?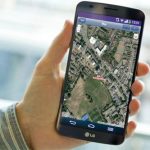 Once you have your GPS Tracker for Dementia, and have activated the pre-installed SIM card using the step-by-step welcome sheet (takes a few minutes), you can begin texting it for locations and setting up other useful functions.
The only other thing you need is an internet enabled phone. 
If you have an older style mobile phone, and don't want to upgrade: You can still set up online-tracking instead, so you can log in online (using a laptop or desktop computer) to see the location (we sometimes happily set this up for more elderly or otherwise less tech-savvy customers). You'll still be able to receive alert text messages on your older phone if the person wanders too far or presses the SOS button. You can also still have two-way conversations if the SOS button is pressed, or if you call the GPS tracking device. You just won't be able to see an up-to-date location directly from your phone (which can obviously be useful if you're out on the move looking for someone who is lost).
GPS Trackers for Dementia Can Save Lives
We've heard many stories from customers who have been able to quickly locate a loved one who has gone missing, sometimes in the night.
Without a GPS Tracker, police are often called, and a search can continue for hours until the person is found. The longer it takes, the greater the risk is. We've even sold to some local police forces who recognise the life-saving benefit and overall cost-saving of our GPS Tracking devices.
Its important to remember though that our Stray Star GPS Tracker for Dementia is an assistive device only. It can of course be immensely useful when a person becomes lost, but it should never be relied upon to encourage a person to go wandering who would be in danger without a GPS Tracker. The reasons for this should be fairly obvious - a GPS Tracker relies on a mobile network signal, which could always drop out in more rural areas or if there's a local mast tower fault (which could happen at any time). It also relies on battery power, and if the user hasn't charged it and it's allowed to run flat, it isn't going to give you a location. You also of course rely on the person with dementia to take it with them. Whether you attach it to keys, a handbag, jacket, there's always a change they could leave without it.
These are just things to be aware of though, and are mostly common sense. When someone is elderly, has dementia or Alzheimer's and is at risk of wandering, our GPS Tracker is the perfect back-up device to greatly improve the likelihood of locating them quickly.
---
Georges's feedback after using our GPS Dementia Tracker
"When you live with, and care for, a person with dementia or Alzheimer's, you constantly fight an internal battle between restricting their activities, in order to protect them, and maintaining the normal level of activity, in order to exercise their mental acuity and permit their life style to continue with a degree of normality.
It is sometimes difficult to achieve one aim without impacting on the other. In order to exercise a degree of, unsupervised, activity, a carer feels as though they are relaxing the physical supervision that is called for, with the possibility of harm occurring to the person in their care.
The issue arises as to how a person can be safe when, for example, shopping or merely taking exercise in their immediate neighborhood.
Recently, in order to give me a degree of comfort in these two polarized matters, I bought a personal GPS Tracker that my good wife can hang around her neck, with her spectacles. This device is designed specifically for people suffering various forms of dementia."
"I am extremely grateful for your speedy and succinct advice. Your email is the essence of clarity. I had a problem setting up the on-line tracking on my PC (and mirrored on my tablet). The companies Customer Services guy, Will, took my problem by the scruff of its neck and had it sorted in two shakes of a lambs tail (we do live among the fells after all). I have nothing but praise for the company and the support it provides."George, July 2019
"We purchased a Stray tracker for our Dad who has dementia, in early November. We have been really pleased with the reassurance it gives us as he still lives at home independently but visits my mum daily in the local care home she is a resident in so we are able to check he has arrived safely and has been dropped home at night by his taxi."Noreen, 2018
Other Uses for our GPS Trackers
---
"The new tracker appears to be working as expected, and indeed it was needed yesterday evening as mother-in-law decided to go for a bit of a wander. It alerted me and I was able to intercept her before she got very far, so that was a great relief." Jon, 2019
Buy Your GPS Dementia Tracker Today
"What a fantastic product. I would recommend this to anyone needing to track someone. Many thanks and again thanks for your superb service."Peter, 2017
SSL Secure Payments

via Card, Paypal or BACS

Fast Delivery From UK

Choose from 1-5 days, signed for

Free Pre-Installed SIM

Easy to activate, cheap to use

Plenty of Help

Great manuals, help & aftercare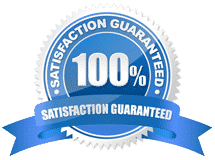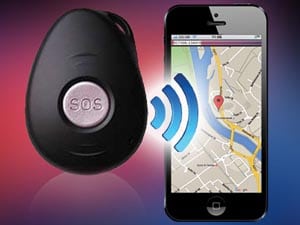 ---
Stray Star Dementia Tracker
---
---
---
£138.99
(excl. VAT: eligible for VAT Relief).

---
"The tracker is amazing we can have peace of mind knowing where he is at any given time, what a difference it has made, it's amazing."Jean, 2015
"We have a family member with early Alzheimer's and he tends to go off on wanders… It is a fantastic bit of kit and we are so pleased"Janine, Merseyside
"I bought a Stray Star GPS Tracker a few weeks ago for my father who has dementia – I think it is a great product and it has been working very well"Liz, 2016
"It has been excellent, as my dad has dementia and it gives my mum peace of mind."Lorraine