Stray Star GPS Tracker
UK's favourite Dementia Tracker
"It's a fantastic bit of kit – we are so pleased."Janine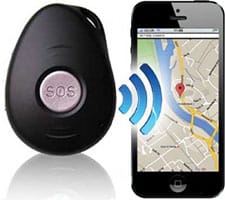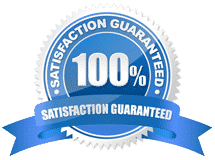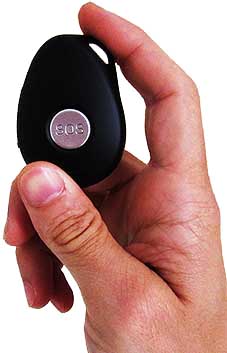 ---
"I can't understate how valuable the tracker is and how much she relies on it for confidence. At 91 she stills goes for a walk most days for a mile and it's all down to the tracker. I'd go so far as to say it's reversed her decline by just being able to get out and see people in the street"Rob, January 2019
"We purchased a Stray Star tracker for our Dad who has dementia. We have been really pleased with the reassurance it gives us as he still lives at home independently."Noreen, 2018
"What a fabulous product and customer service. Such peace of mind to know what dad is up to and to be able to intervene when he goes astray! Brilliant fast response and helpful advice when setting up. Many, many thanks."Karen, Gloucester
Stray Star GPS Dementia Tracker Features
Instant Locations by Text

Text the GPS Tracker's phone number for instant replies with Google Map Links

Share With Other Carers

Flexibility of different alerts for different carers e.g. if an emergency only carer.

Geo-fencing Alerts

Receive a text from the dementia tracker if the person wanders too far.

Fall Alerts

Receive a text and call if the person falls (e.g. stroke risk)

SOS Alerts

Receive a text and call if the person presses the SOS/Panic button

Online Tracking (Optional)

Free to set up and use, only 10p per month data cost from pay as you go SIM.

Latest Firmware & Free Updates

Receive firmware updates remotely

Two-Way Calling

The GPS Tracker can make and receive calls via the onboard mic/speaker.

Discrete Listening

Listen through the mic to check on surroundings (makes a small vibration before answering)

Set Everything Via Text

Change any settings remotely via text, easily check on your settings from afar
Waterproof

All ports and buttons are rubber sealed – it can be dropped in a bath

Tamper Proof

Can't be accidentally switched off, won't be easily opened up

Up to 10 Day Battery

Using power-saver mode (typical use will be 3-5 days)

Easy to Carry

Comes with a lanyard strap and keyring loop, optional velcro pouch also available

AGPS for increased accuracy

Get faster, more accurate and reliable locations

Optional Charging Cradle

…for easier charging, or use the supplied standard micro-USB lead directly

Lots of Online Help & Support

Plenty of help is available, via the online help portal or getting in touch.

Cheap to Use! Only 5p Per Text

NO hidden costs, contracts of subscriptions – just pay your own standard SIM usage.

Works With Any Internet Phone

The Googlemap link will open a map in any internet phone (iPhone, Android, Windows etc)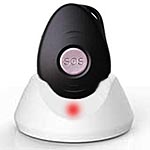 "This device saved dad from his 3rd AWOL last night"Denise 2016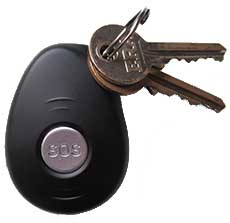 ---
"The tracker is communicating perfectly with my phone and I am extremely satisfied with it."Mr Breslin, 2015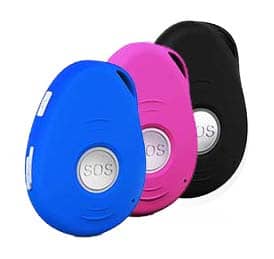 "Thank you very much indeed for your excellent service, extremely 1st class by any standard. Thank you again for all your help"Trevor, 2017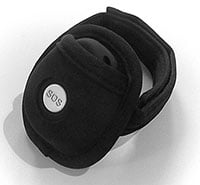 ---
"Brilliant! We're currently away with our Dad staying in a hotel and its helped us twice already. Its an absolute relief and piece of mind"Gary, 2015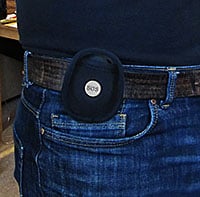 ---
"It has been a great product to maintain my gran's safety and independence whilst giving the family peace of mind."Alex, 2017

Specifications
Size: 60 x 45 x 16 mm 
Weight: 35 grams
Dual band
Speaker, Microphone
IP67 waterproof
CE/RoHS certified 
Available in black, pink, blue
Package contains:

Welcome sheet with step-by-step SIM activation guide
Helpful manual with access to help portal
Lanyard strap
Keyring loop
USB cable
UK plug (EU or US for relevant orders)
(optional) Charging cradle
(optional) Carry pouch
Dementia Tracker In-Depth: Stray Star GPS Tracker
You may have specific needs and questions about your dementia Tracker - so here are further details about usage and functions. 
Buy the Stray Star Dementia Tracker today for £148.99 delivered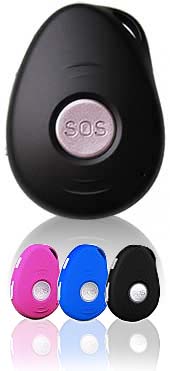 ---
Pay by Card (SSL Secure), Paypal or BACS
Fast Delivery
Free SIM Card Pre-Installed
User-Friendly Manuals
Satisfaction Guarantee
Excellent Customer Service
Peace of Mind
In Stock and Ready To Ship From UK Today
Receive as early as Tomorrow Morning
Add To Cart
---
This dementia Tracker is eligible for VAT Relief if you or the person you're buying for is chronically sick or has a long term mental or physical impairment. VAT will be temporarily added on the next Shopping Cart screen, however if you're eligible it will be removed again at Checkout. No proof is needed.
"Thank you for all your help, all your reviews said excellent customer service and they certainly weren't mistaken!"Paula, Torquay
"This product has saved my life many times now"Niccola, 2017
"Many thanks for your fantastic customer service and help and advice given"Gary, Portsmouth
"I purchased a Stray Star GPS Tracker for my Mother who has dementia. Really pleased with it, it gives peace of mind that we can find her if she gets lost. Excellent service!"Steve, 2018
"I bought a Stray Star tracker a few weeks ago for my father who has dementia – I think it is a great product and it has been working very well"Liz, 2016
"The tracker came almost instantly, the instruction booklet gave full and straightforward details and the tracker has proved its worth from day one. And now, thanks to your quick and helpful response I no longer have that 'niggle'- it's just as it says- you really are there to help! Full marks all round! Thank you!"Barbara, 2016
"Bought the GPS pendant for my father who is in residential care with dementia and prone to "escaping" This device is an excellent product to secret in his shirt pocket as he would probably remove the watch. The customer service and aftercare with this company is excellent."Susan, 2016
"Hi, great product which we've been using with no issues for almost 18 months."Rory, 2017
"Please can I convey my thanks for your support with the device, always prompt and supportive. My father recently went missing, he had his device attached to his keys, he lives independently and enjoys his walks. He had been missing for several hours and without wearing his device the outcome would have been very different. We managed to locate him easily. Your device allows my father to live independently, I can't thank you enough."Annie, 2016
"I have now fully set up the device and it is perfect for myself and husbands requirements. I can now relax a little knowing I can track him when he is away from me."P Johnson, 2016