Charging Cradle (for the Stray Star GPS Tracker)
The Charging Cradle makes life a little easier when charging your Stray Star GPS Dementia Tracker.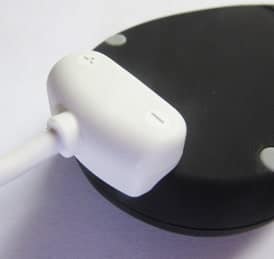 The Charging Cradle though offers an easier alternative to the magnetic charging lead suppplied with the Tracker. With the cradle, the device can instead be dropped in to start charging, and removed just as easily. Some users will find it this method more easy and convenient.
The Cradle can be left on at all times.
You can add the charger on the Cart page at a discounted rate when adding the Stray Star GPS Dementia Tracker to your Cart.
Note: If you have an older model of the Stray Star GPS Tracker (two leds on the side instead of three, no "your device is charging" voice feedback), then this cradle will still work when flat, but will not magnetically hold your Tracker if wall-mounted. You can ask for the older style 'upright' cradle in the shipping notes on the checkout page, if you'd prefer this.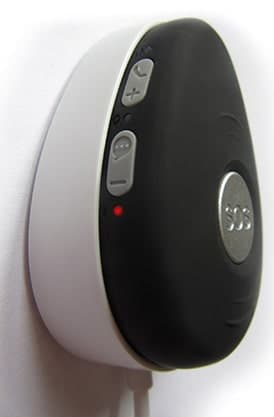 Simply place the Dementia Tracker for it to be held magnetically, either flat on a surface or wall-mounted. You will hear "the device is charging", and the red LED on the Tracker will flash.