The Flexible Dementia Tracker - your options
Your Stray Star GPS Dementia Tracker is uniquely designed to offer you flexibility to meet the needs of your unique situation. Here I'll explain your choices, each step of the way.
Before Purchasing
Which Colour GPS Dementia Tracker?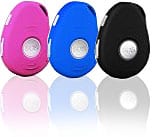 When clicking Buy it Now on the Stray Star GPS Dementia Tracker's product page, you will be taken to the shopping cart page. Here you have the choice of adding any extras. These include paying a little extra to have a limited edition pink or blue device, if this might be more preferable for the person who's going to be wearing it. If not, then the default colour is black.
Magnetic Lead or Optional Charging cradle?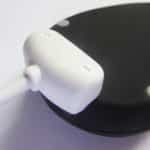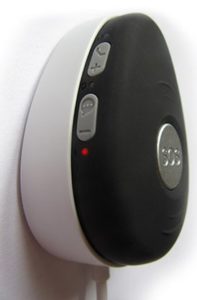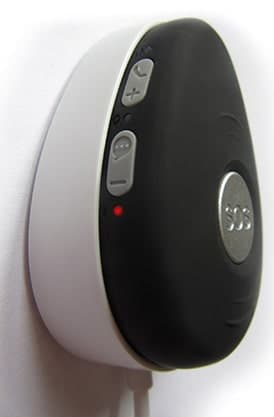 By default, your GPS Dementia tracker will come supplied with a magnetic charging lead that clips to the bottom of the device. If needed though, you can also choose to add a magnetic charging cradle on the shopping cart page. This can be fixed to a wall or surface, to allow the tracker to be dropped in where it will automatically cling and begin charging. Buy adding at the cart stage, it's discounted from its usual full price buying one separately, and you save on postage as it can of course be included with your package.
Free or speedy shipping
Standard shipping is free with any GPS Tracker purchase, but will take up to 4-5 working days. If you are in more of a rush, you can pay a little extra to have 24 Hr Tracked Royal Mail delivery. Depending on what time you order, it then should arrive within 1-2 working days.
Pre-installed GiffGaff SIM or use your own?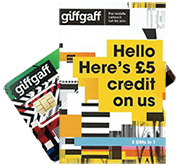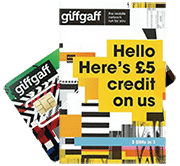 At the shopping cart stage, you can also add the pre-installed SIM. This is with GiffGaff, who use the o2 network. By adding £10 of Pay As You Go credit, you'll get £5 added for free. This should then dwindle down slowly - typically around £2-3 a month for light usage. If you think you might be using it a bit more heavily though, you can have a £6 GoodyBag instead, which includes unlimited texts and calls and more than enough data allowance if you ever choose to use online tracking option. You can learn more about the GPS Tracker SIM and costs here. A full step-by-step guide to activating your SIM is included with your device, and it only takes a few minutes.
How should the GPS Tracker be carried?
You have a number of options here to suit whoever will be wearing the GPS Tracker. In the package you'll receive a lanyard strap and keyring fob. At the shopping cart stage you also have the option of adding a GPS Tracker Watch Strap, or velcro belt/ankle pouch. If you change your mind, they can always be added at a later date.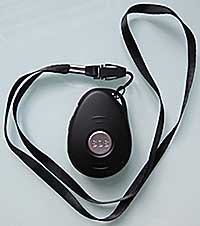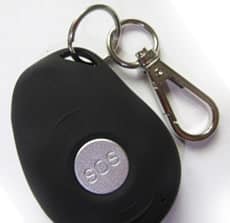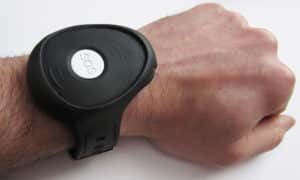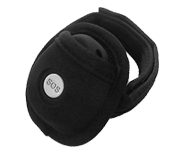 Once You've Received Your GPS Dementia Tracker
Once you have it, your GPS Dementia Tracker has some really useful options which can always be changed at any time by text message. This is super-useful because it means you don't need to be anywhere near the GPS Tracker, and can adjust things as you go depending on how different needs arise.
Receive GPS locations via Text or Online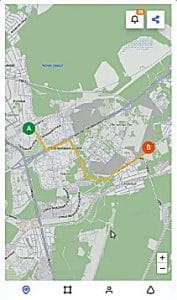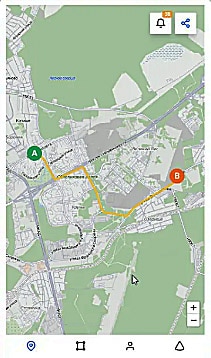 The standard way of receiving locations from your GPS Tracker is to text it whenever you need to with a simple command. You'll then receive a reply text in about 10 seconds, offering a Google Map link with the accurate location.
You also have the option at any point in the future to set up online tracking for your GPS Tracker. This then enables you to log in to a website (or app) to see the GPS Tracker's location on the map in real time - updated every few minutes. You can also see a route history of where its been for any period in the last thirty days, which can be useful if wanting to see someone's routes. It's free to use the online tracking website or app, and only costs about 50p a month for data from your Pay As You Go credit (unless you're on the £6pm plan in which case it's included).
Choose Your Alert Contacts
You can choose up to five different carers (including yourself) to receive alerts. They are programmed in via a simple text message (all is explained in the manual), so you can do it remotely - you don't need to be anywhere near the GPS Tracker to change any of the settings. This is really handy if you don't live near the person vulnerable to wandering, but you want to temporarily add or remove a carer for example (which could be a local friend, relative or neighbour).
Do you want the Carers to be texted and/or called?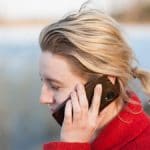 For each carer's phone number which you set on the device via text, you can choose whether they're to receive a text message, phone call, or both. The phone calls relate to whether the SOS button is pressed, or if the fall alert is activated. Other alerts, like low battery or if the person wanders a set distance away, will text (if this is selected for the carer). This might sound complicated but it isn't in practice - it's much more useful to have options as it allows you more control over who receives what. It might just be yourself as a single carer who receives both texts and calls if need be - but it's good to have the option for more if ever you need them.
Which Alerts do you need?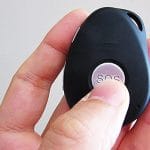 By default, if the device detects the impact of a fall, or if the SOS button is pressed, an alert text and/or call (depending on how you've set this) will be triggered for each of your contact numbers. If either or both of these aren't required, then you can disable them.
You also have the option of activating geo-fencing, which is where a text alert is sent out if the person wander's away from home. This can be really useful, especially if they're prone to wandering in the middle of the night.
Other useful variables
You'll find access to other useful variables for your GPS Tracker in the accompanying manual. This includes things like whether you want to allow calls in, adjusting the time given in map locations for daylight savings time, how long the SOS button should be pressed for before activating, and similar adjustments.
"What a fantastic product. I would recommend this to anyone needing to track someone. Many thanks and again thanks for your superb service."Peter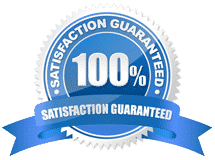 SSL Secure Payments

via Card, Paypal or BACS

Fast Delivery From UK

Choose from 1-5 days, signed for

Free Pre-Installed SIM

Easy to activate, cheap to use

Plenty of Help

Great manuals, help & aftercare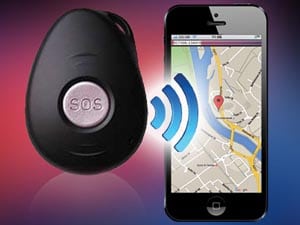 ---
Stray Star Dementia Tracker
---
---
---