GPS Trackers for Vehicles
The first thing that might jump to mind when considering tracking a vehicle is probably something unethical like a jealous partner tracking their spouse - in popular culture, this is typically how GPS Car Trackers are used. In real life though, the uses are far wider than that - as well as a lot more ethical.
Four popular uses for tracking vehicle:
Here are some of the ways vehicles trackers are typically used:
Letting loved ones know where you are on long journeys, and when you reach certain waypoints (alerts are sent via an app)
Tracking individuals who may be at risk (e.g. new, elderly or anxious drivers)
Tracking your vehicle's whereabouts if being used by someone else, e.g. a friend or employee
Protecting against vehicle theft (especially for vans, bikes and caravans)
In this article, we'll look at how GPS Trackers are useful for tracking vulnerable drivers, employees, and loved ones who are regularly on the road. Vehicle tracking can offer great peace of mind and reassurance, especially when you can see the live location and route being traced on the map.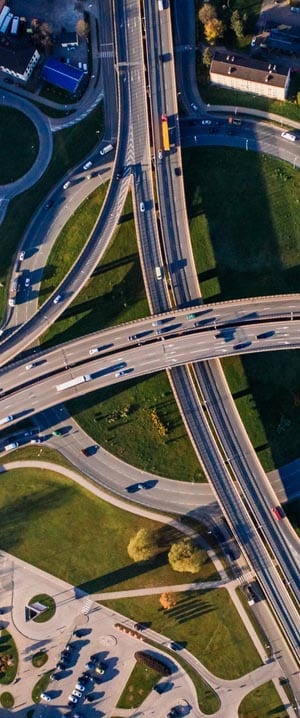 Know where your vehicle is at all times with a GPS Tracker
"I'm grateful for the very quick response in helping get this up and running fully. It's great to see the GPS Tracker on the map, this will enable us to keep better track of my father."Conrad
Two GPS Vehicle Trackers to choose from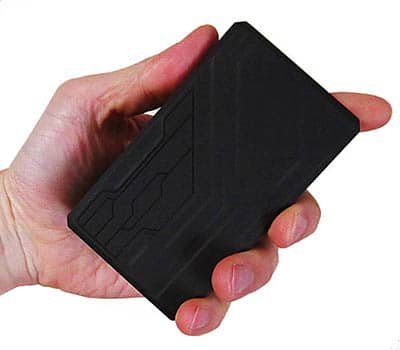 The
GPS Car Tracker
is a powerful magnetic tracker with a 60 day battery. It's waterproof, robust and accurate to within a few meters.
Our personal
Stray Star GPS Tracker
is a small, discrete device packed with functionality including a hidden mic and speaker. The battery gives 3-10 days, so it's better suited for occasional journeys.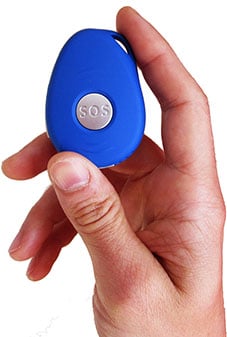 What do GPS Trackers for vehicles offer?
See vehicle online at all times
A free Online GPS Tracking account allows you to track you vehicle at all times on a website or app. See the vehicle's route, where it's been and when with a recent history should you need to check back. We give a simple step-by-step guide to setting your GPS Tracker up, where the only cost is the data use from the GPS Tracker's pre-installed SIM card. This works out to about 40p per month - and that's the only cost you need to pay once you have the device.
Receive immediate alerts when the car reaches or leaves any areas or destinations
You can choose to have texts to your phone or alerts via the app whenever your car reaches or leaves certain areas. With online tracking, you can set up a series of circles or square areas of any size anywhere on the map. This could be a 1 mile around your partner's workplace to know when they're leaving, or a mile around home to know when they're about to arrive.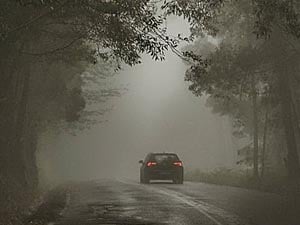 Know when a vehicle reaches or leaves certain areas
Locate the car whenever you need to
A simple text message or phone call to the device will trigger an immediate text reply straight to your phone with a Google Map Location link, accurate to within meters. This doesn't require data usage, and will cost just 10p for each location text from your PAYG account.
Know if the driver of a vehicle goes too fast
Both of our GPS Trackers for vehicles also have an over-speed alert - so if you're lending your car to someone else, you can also receive am alert text if they drive over a set speed limit. You could then also use the online tracking system to see what distance was covered in what time, as further evidence.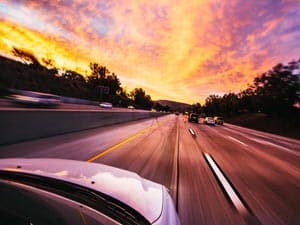 Know when a vehicle reaches or leaves certain areas
Receive an alert if the vehicle moves, indicating theft or usage without consent
A motion sensor can detect movement and send you a text direct to your mobile phone - allowing you to call to listen in to the surroundings or request further locations to see if the vehicle is on the move. This is hugely useful in responding quickly to a theft, particularly if you leave a vehicle for long periods of time (e.g. a caravan).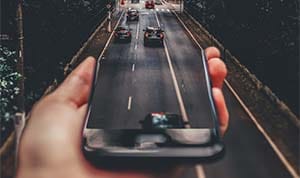 Know as soon as your vehicle moves
"I think it is a great product and it has been working very well."Liz, 2016
Limitations of GPS Trackers for Vehicles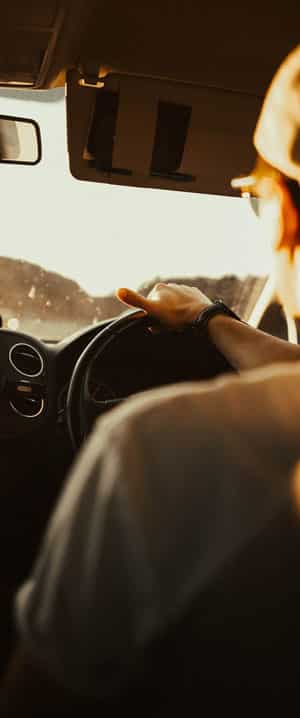 There are limitations to Tracking vehicles with GPS which are useful to be aware of:
GPS signals can vary depending on nearby tall buildings, trees, bad weather, heavy cloud coverage, or being underground or deep within a building (e.g. a capark or warehouse).  Sometimes, they might momentarily be absent altogether for these reasons.


GPS Trackers rely on mobile network coverage, so are prone to occasional black-spots just as with any mobile device (e.g. a temporary local mast tower issue). If the vehicle drives into an area of poor mobile reception, it will also not be able to transmit the data.


Thieves may locate your GPS Tracker and discard it. You will need to ensure it's well placed to avoid this.


Being reliant on network and GPS signal, your GPS Tracker shouldn't be relied up on to encourage a risky situation - nor should you endanger yourself in attempting retrieving a stolen car. Always contact the police in the first instance - and stay safe!
"My dad no longer drives, but sometimes takes a moped out on long trips to visit places or museums. He takes his Tracker, and  I get emails to know when he's left, when he gets there, when he leaves again, and when he's almost home. I can then call mum to let her know hes on his way - its fantastic."
More Help & Information
If you want to delve into any further detail about a particular aspect about GPS Trackers for vehicle tracking, please select a page below: