GPS Trackers for Travellers & Hikers
Tracking loved ones on travels
If someone close to you is thinking of travelling or embarking on some serious hiking, you may feel reassured to know you can track their progress at all times.
There are many reasons and benefits of taking a tracking device on a journey - for both the traveller and friends or relatives at home. As well as constant location updates and being able to see route history, it might also be useful having the two-way calling function, so someone could call the traveller for a catchup without them having to press any buttons.
One customer called Mr Grueber used our GPS Tracker to walk from UK through Belgium, Germany and Czech Republic. He kept a steady travel blog of his progress, embedding the current location point on a Google Map page for friends and family to see. The blog gathered a steady following and it was fun to be a part of.
"The tracker makes me feel that mum has a little friend in her pocket who is keeping an eye on her for me! Thank you so much."Linda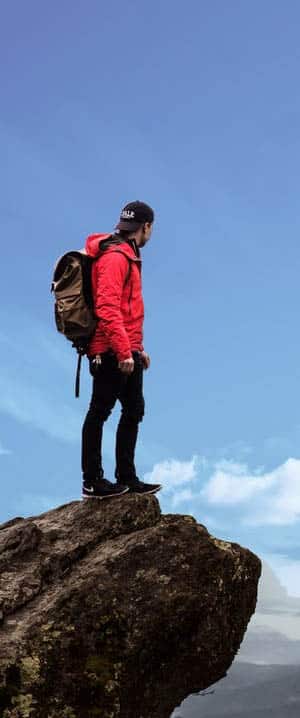 If someone you care for is hiking, it might be reassuring to monitor their progress
Six reasons a GPS Tracker is useful for travelling
Small, Discrete & Waterproof
Our personal Stray Star GPS Tracker is packed with functionality - and being one of the most discrete GPS Trackers can squeeze easily into any backpack compartment. It's completely rain-and-river proof, and the batteries last for up to 10 days depending on how it's used, and it can be easily recharged via a USB powerbank.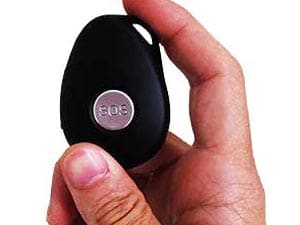 A tiny, invaluable device with hidden microphone and speaker
See The Live Route Online
See your loved one's location in real-time as they progress on their journey - where they've been and when with a recent history. We give a simple step-by-step guide to setting your GPS Tracker up with a free Online Tracking account, also free to use. The only cost will be data use from the GPS Tracker's SIM card, which only costs about 30p per month (more expensive outside of UK).
Know When Certain Destinations Are Reached
Using Online Tracking, you can set up a series of circular or square areas on the map, and then receive app notification alerts when the traveller moves into or out of those areas. This way you can receive immediate updates as they progress along particular way-points on the journey.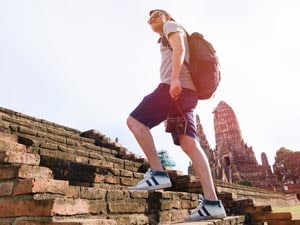 Receive text alerts when the traveller reaches or leaves particular areas
Cheap To Use
The pre-installed GiffGaff SIM will cost 10p for each location text, and around 30p per month  for all the live online tracking. If travelling/hiking outside of UK, the rates get more expensive, and they may need to source a different SIM depending on the country visited.
Locate Them Whenever You Need To
Perhaps you just miss them and want to know where in the world they are - a simple text message to the device will trigger an immediate text reply straight to your phone with a Google Map Location link, accurate to within meters. This is automatic - the person carrying the GPS Tracker doesn't need to do anything.
SOS and a Backup Phone
Hopefully this won't be necessary but if the traveller gets into any distress or loses their phone - they'll have the option of an SOS button (sends a text location with "Help Me!" followed by a phone call) or a direct call-out button to any designated emergency phone number.
Protect bags and assets from theft
While sleeping in tents, hostels or other accommodation that could be prone to theft - a well placed GPS Tracker can be hugely helpful in knowing when something moves as well as retrieving stolen items. A function could be set to alert the traveller via text message if something moves. If an item is stolen, so long as the GPS Tracker is still inside, the traveller can text it for location updates.
GPS Tracker Limitations When Travelling
It's important to be aware of the limitations of using a GPS Tracker when travelling - there are a few restrictions and barriers.
The GPS signal can vary depending on nearby tall buildings, trees, heavy cloud cover, rain and and any nearby interference.
Mobile phone reception will also vary - black-spots could occur if there are any temporary local mast tower faults (as with any mobile device).
You will need to check on the countries visited whether they have a good network for the pre-installed SIM (GiffGaff - but you are welcome to use any other SIM for a specific country).
The devices are 2G - 3G devices are available but their band frequencies can either be 850 (US, Canada) or 900 (Eastern). Please see this page for more details about 2G/3G. A device cannot give locations in both UK and US/Canada unfortunately - only one or the other.
More Help & Information
If you want to delve into any further detail about a particular aspect about GPS Trackers for travelling and hiking, please select a page below: