GPS Trackers for Travellers & Hikers
---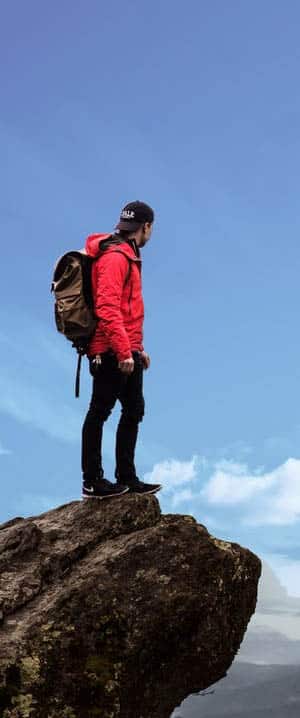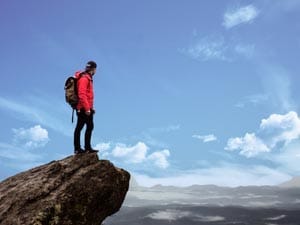 ---
Keep An Eye on Loved Ones 
If someone close to you is thinking of travelling or enjoying some serious hiking, you may feel reassured to know where they are.
---
Our
Stray Star GPS Tracker
can ping its location to an online web account, where you can share the location with any other friends and family.
You can also have the benefit of fall detection, SOS alerts, and being able to call the device with automatic answering to check on things!
A Real World Example
Our customer Mr Grueber used the GPS Tracker to walk from UK through Belgium, Germany and Czech Republic. He kept a steady travel blog of his progress, embedding the current location point on a Google Map page for friends and family to see. The blog gathered a steady following!
Our GPS Tracker Is So Useful For Travelling
Small, Discrete & Waterproof
Our personal Stray Star GPS Tracker is packed with functionality - and being one of the most discrete GPS Trackers can squeeze into any backpack compartment! The batteries last for up to 10 days depending on how its used, and it can be easily charged via USB.
---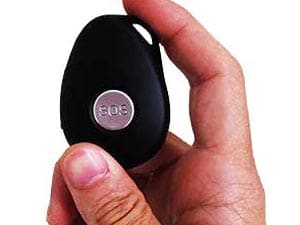 See The Live Route Online
See your loved ones location in real-time as they progress on their journey - where they've been and when - with a 30 day history. This can be easily shared on a blog! We give a simple step-by-step guide to setting your GPS Tracker up with a free Online Tracking account, also free to use. The only cost will be data use from the GPS Tracker's SIM card, which only costs 10p per month - wherever they go in Europe!
---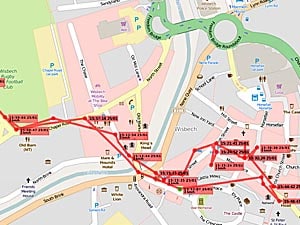 Cheap To Use All Over Europe
The pre-installed GiffGaff SIM will only cost 5p for each location text, and 10p per month  for all the live online tracking - anywhere in Europe! This is due to inclusive EU Roaming rates. If the person travels outside of Europe, the rates get more expensive, and they may need to source a different SIM depending on the country visited. 
---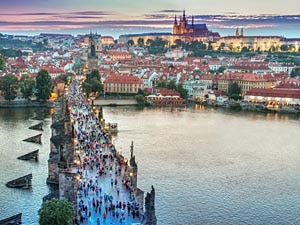 Locate Them Whenever You Need To
Perhaps you just miss them and want to know where in the world they are - a simple text message to the device will trigger an immediate text reply straight to your phone with a Google Map Location link, accurate to within meters.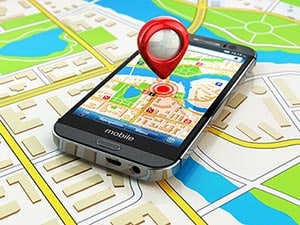 ---
"The tracker makes me feel that mum has a little friend in her pocket who is keeping an eye on her for me! Thank you so much."Linda
---
---
GPS Tracker Limitations When Travelling
Its important to be aware of the limitations of using a GPS Tracker, especially when travelling.
---
GPS signal can vary depending on nearby tall buildings, trees, heavy cloud cover, rain and and any nearby interference. 
Mobile phone reception will also vary - black-spots could occur if there are any temporary local mast tower faults (as with any mobile device). 
You will need to check on the countries visited whether they have a good network for the pre-installed SIM (GiffGaff - but you are welcome to use any other SIM). 
The devices are 2G - 3G devices are available but their band frequencies can either be 850 (US, Canada) or 900 (Eastern). Please see this page for more details about 2G/3G. A device cannot give locations in both UK and US/Canada unfortunately - only one or the other. 
Read More About Our Stray Star GPS Tracker
A small, multi-functional device with plenty of uses. Read more about the benefits of our Stray Star GPS Tracker.
---