Our GPS Trackers Are Easy to Set Up
We provide clear and concise information to help you get set up and using your GPS Tracker.
If you do get stuck, you'll have access to our super-useful online help portal, offering stacks of extra detail, tips and advice for best usage.
Of course, we're also here to help!
---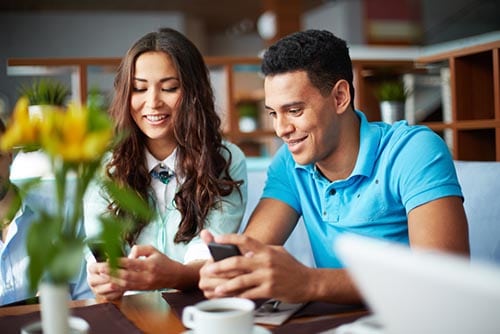 Setting Up Your GPS Tracker
SIM Activation

Your welcome sheet will walk you step-by-step through activating the pre-installed SIM (page also has information about the cheap ongoing SIM usage costs), which takes a few minutes. You'll register your own online account with the SIM network, add your £10 credit (and get £5 free!), which you then look after on your own (as you would with a mobile phone).

Setting Up

The helpful manual contains a quick-start guide, then more detail about the various optional functions if you need them. Its useful to set at least one number into the device, which can then receive alerts if the SOS button is pressed, or if the battery is running low (less than 15%). You can learn more about setting up various numbers here.
The person being tracked... doesn't have to do anything!
The GPS Tracker responds automatically to location request texts - they won't even know its locating or texting out. 
If you call the device - it will answer automatically after buzzing - they don't need to press any buttons. 
They don't need to do anything!
Charging the Battery

Our Stray Star GPS Tracker for Dementia comes with an optional charging cradle for easier charging, or you can simply plug the enclosed USB lead directly into the side (under a waterproofing rubber seal). It takes about 3-5 hours to charge, but will arrive with about 50-70% battery for you to get started.

Keep Your SIM Credit Topped Up (can be auto-renewed)

You will register your own account when activating the pre-installed SIM. You can log in to check your remaining credit at any time. When activating the SIM, you can tick a box to select auto-renewal, where it will top up with £10 of credit whenever it drops below £2 (limited to three top-ups a month). If you are using the £5 per month inclusive goodybag option (which is more than enough for even heavy usage) then it will automatically renew each month. You can always change these options at any time.
Learn more about our Stray Star GPS Dementia Tracker: packed with features, free pre-installed SIM card and plenty of great information, support and aftercare.