Customer Service and Aftercare
Quick, helpful responses to Queries
Even with a great product, you may have specific needs, concerns, or issues that arise. If our customer-only troubleshooting guides or information pages don't solve your issue, then get in touch.
Expert knowledge of our product
This is something you won't find elsewhere. Our Stray Star GPS Tracker has a unique firmware which we have expert knowledge of, so can assist with best usage in overcoming any misunderstandings or niggles.
If you ever need a new battery or happen to crack your casing - we can help, rather than having to purchase again.
All of our testimonials are real, verifiable, and were sent in without our asking for them.
---
Customers Include:
Domestic carers
NHS
Alzheimer's Society
Regional Police forces
Local government councils
Care homes, Schools
Rehabilitation centers
Cautious parents
Travellers / Employers
---
---
"Your customer service is a credit to you. Will certainly tell my friends about you."Steve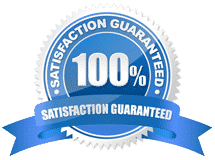 ---
"Outstanding customer service! Thank you so much"Karen
"The customer service and aftercare with this company is excellent. I have had a couple of queries & their on line service response is quick and extremely helpful. Many thanks would highly recommend"Susan
"Thanks very much for your outstanding service, my GPS tracker arrived the next day. I shall certainly use you again, and praise your service to my friends."Mr Marshall
"The tracker came almost instantly, the instruction booklet gave full and straightforward details and the tracker has proved its worth from day one. And now, thanks to your quick and helpful response I no longer have that 'niggle'- it's just as it says- you really are there to help! Full marks all round! Thank you!"Barbara
"I have to say that you offer customer service that is well beyond the norm; have you tried ringing EE or Vodafone recently!! All the best"PG
"Thank you for the promptness in shipping out and delivering the new GPS. I received it today. It is working well and has already been activated. Thanks again for your wonderful product and your incredible service. I am completely satisfied and thoroughly impressed!"Mr Varnum, US
"Thank you very much for responding so quickly. I have tried what you suggested. Can I take this opportunity in thanking you for you help and assistance, you are an absolute star. Best wishes" Gary
"THANKS VERY MUCH FOR YOUR VERY EXPERT AND FAST RESPONSE TO MY ENQUIREYS. 10 STARS TO YOU. WITH THANKS"Mem
"I appreciate the effort in creating a website that clearly describes how to get the gps tracker set up and am further grateful for the very quick response in helping get this up and running fully." Conrad
Learn more about our Stray Star GPS Tracker: packed with features, free pre-installed SIM card and plenty of great information, support and aftercare.