Fall Detectors for Risk of Falling or Stroke
It's the kind of thing that people don't tend to worry about until it happens, but suffering an accidental fall poses a serious risk which increases with age. In 2019, a survey showed that falling had become the primary concern for 4.3million people in the UK (source: AgeUK).
It's a rational concern to have - in the UK, 3,400,000 people over 65 suffer a serious fall each year. That includes a third of people aged over 65, and half of people over 80 (source: gov.uk). For people aged over 75, falls are the most common cause of injury related death and disability (source: NHS).
Just the hip fractures alone cost the NHS and social care a staggering £6m every single day. Over half of those patients are then unable to continue living independently. 
A GPS Tracker with fall-detection
Our Stray Star GPS Dementia Trackers don't just give immediate locations - they're fall detectors too.
The motion-sensor fall alert function can be set with a varied degree of sensitivity - if the wearer should fall, the fall detector will detect the impact and trigger the alert. A warning beep will trigger - during which time the fall alert can be cancelled (e.g. a false-alarm). Then, a "Fall Alert!" text message, with a clickable Google Map location link, will be sent to up to three carers, followed by a two way phone-call.
Fall detectors won't prevent a fall, and many measures can be made to help against the risk. But a small shock-sensing device can still be of huge benefit.
Did you know you can claim VAT exemption on applicable fall detectors if the intended user has a long term chronic illness or disability like dementia or history of stroke? You can make a simple declaration at Checkout.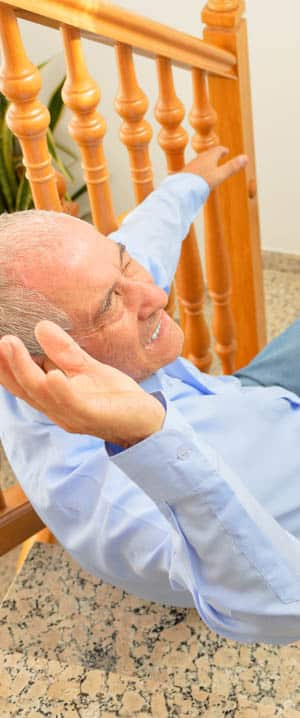 If a fall can't be prevented, a detection system is the next best thing to ensure rapid assistance 
"Tracker working perfectly. Thank you so much for the wonderful service. Now for the job of making sure my mother has it with her at all times and does not lose it. Once again thanks for all your help."Kathy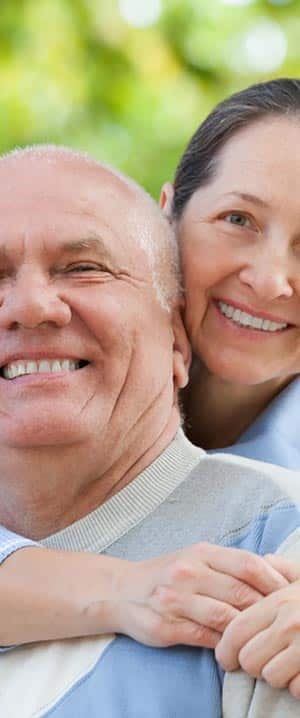 Easy charging with a 3-5 day battery life, and waterproof
Fall Detectors Won't Reduce the Risk of Falling
Our Fall Detectors only offer some additional assistance and aren't guaranteed to trigger - for example if somehow the fall detector doesn't absorb the same impact as other parts of the wearer. If the risk of falling exists - then other steps can be taken to help minimise it.
For example, studies show that specific exercise programs for improving strength and balance can reduce the risk of falling by over half. If everyone over the age of 65 followed a relevant mild exercise routine, it would prevent 7000 unnecessary deaths a year - isn't that amazing?
So experts recommend at least 30 minutes of physical activity on five or more days a week. Everyone in later life should undertake physical activities to improve muscle strength at least twice a week in addition to the main recommendation of two-and-a-half hours, which don't need to be gym based - they can include hobbies such as heavy gardening or
dancing.
Older adults at risk of falls should also work on balance training exercises on two or more days per week to help prevent a need for fall detectors - which could be aerobic activities to enhance balance like dancing, or improving balance with muscle strengthening like tai chi.
For more help and advice with regards to preventing falls, you can visit a useful page from Age UK, here.
Know as soon as a loved one falls
If an elderly parent or partner enjoys gardening, long walks or might be at risk of falling in the house, our GPS Tracker with built-in fall detection could be a life-saver. The internal motion sensor can detect an impact - if it does, after a brief option to cancel, it will text up to three designated carers.
Be aware though, the fall-detection sensor isn't always going to know if a person has fallen - it depends on whether it's able to detect an impact. They should therefore never be completely relied upon (e.g. leaving someone unsupervised on the assumption that they're OK if they'd normally be in danger without a fall-detector).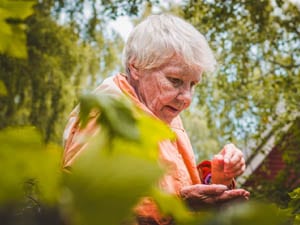 If a parent or partner could be as risk of falling outdoors, receive an alert should anything happen
Offer immediate reassurance with a 2-way phonecall
The GPS Tracker doesn't just have fall detection - it has an inbuilt speaker and microphone too. If a fall alert is triggered, it can automatically call out to a designated number for a two-way conversation. Or, you can call the device and it will answer automatically, allowing you to provide reassurance.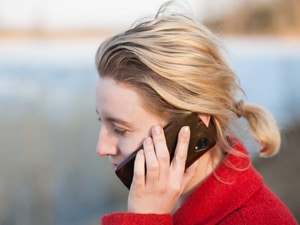 Call the person with the fall-detector GPS Tracker - it automatically answers
Know where they are
If a loved one is out and about, perhaps on a walk, and happens to fall, any text alert sent (whether through the fall-detection system or the SOS button) will also contain the relevant location information of where they are. You can then waste no time in getting out or directing someone else to assist them.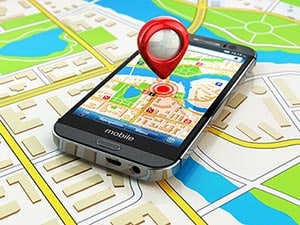 See the location of where your loved one is whenever you need to, particularly if they need assistance
SOS / panic button offers a backup
The fall-detection system can't always be relied upon, as a fall won't always impact the GPS Tracker. However, an SOS button on the front of the device is useful back up - pressing it will trigger a text alert and phone call to be made to any designated number. A two-way phone call than take place and ensure speedier assistance.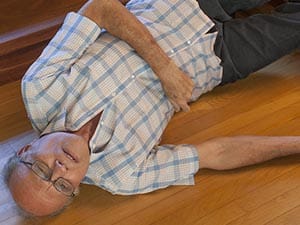 Pressing an SOS button will trigger a text alert and phone call
Tamperproof, Waterproof, Easy to Charge
For the vulnerable adult wearing the device, our fall detectors couldn't be easier. They don't need to worry about going out in the rain, dropping it in a puddle, accidentally switching it off, or fiddling with leads to keep it charged. It just needs to be placed in its optional charging cradle every few days.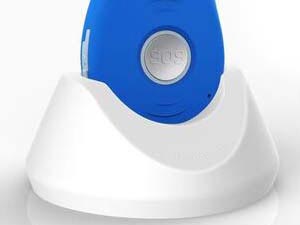 Easy charging with a 3-5 day battery life, and waterproof
More Help & Information
If you want to delve into any further detail about a particular aspect about GPS Trackers with fall detection, please select a page below: