. . . an Optional Tracking Method
See your GPS Tracker's location in real-time by logging into a website.
You do not need to use online tracking (also sometimes called GPRS) unless you want to! You can continue to locate your tracker via quick reply-texts. However, live online tracking is very useful for those who want it...
Available with all our GPS Trackers

It comes as standard, whether you purchase our Stray Star GPS Tracker or Car GPS tracker

Takes minutes to set up

Follow a simple step-by-step tutorial – if you get stuck, we can help

Free to set up and use

No monthly fees for using the online account

Turn on or off via text

Easily enable or disable the location uploads

Only 10p per month for data

From your pre-installed SIM's PAYG credit – that's it! No more costs

See a 30-day location history

Perfect for figuring out the routine wandering routes of someone with dementia or Alzheimer's

See from anywhere in the world

Just log into your online account to see the GPS Tracker's location

Set up multiple geo-fences

Create any shape and be notified if the person goes in or out – notifications via email

Mobile phone version

See a simple, clear location on your phone with a mobile website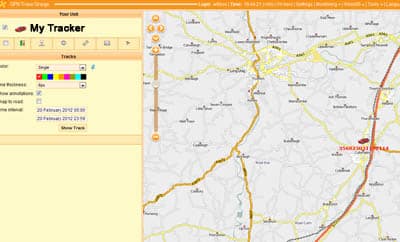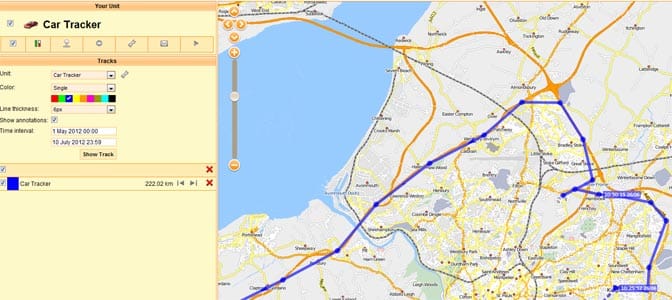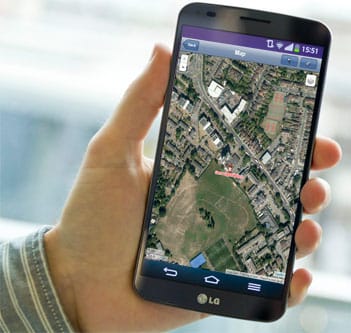 "It's great to see the gps tracker on the map and I hope that this will enable us to keep better track of my father (who has Alzheimer's) without unduly disturbing him."Mr Levy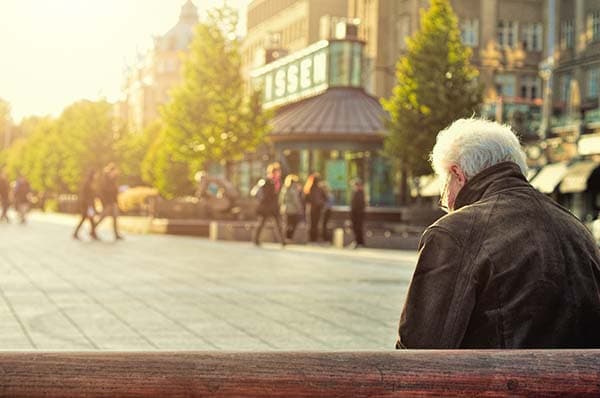 ---
Online GPS Tracking for Dementia, Alzheimer's or Elderly Wanderers
If a loved one has started to wander and is at risk of becoming lost or confused, using online tracking can offer some valuable information. 
Their walking route: these tend to become routine, and knowing the probable routes can help locate the person if they become lost. Online tracking allows you to see the history of where they've been. 
Enhanced geo-fences: The online tracking site allows you to set multiple geo-fences of polygon shapes that you create around certain areas. You can set variables like how long the breach needs to be before you get notified - which helps against false alarms that you might normally get when the GPS Tracker accuracy reduces (overnight for example). Online tracking notifications are via email, not text.  
Online Tracking reduces battery life a little
Like geo-fencing, online tracking can reduce the battery life, because its locating itself every few minutes to upload the locations. You can set it to not upload when its stationary, so the battery life will drop a little each time the GPS Tracker moves. Typically you should get about 2-3 days of battery life when using online tracking. 
If you're planning to use the GPS Tracker outside of EU
With the pre-installed SIM, it will only cost 10p per month to track online from anywhere in the UK or EU (at least where there is a mobile signal present). If you're planning to use the GPS Tracker in a non UK/EU country, and wish to track online, you will need to ensure that your micro-SIM is data-enabled before installing it. Then, you will need to find out the APN for your chosen network, which will allow you to set up the device to upload its locations.