Get Instant Locations
Locate if lost
SOS if threatened
A button to call you
Alerts if strays too far*
Listen in remotely
Super-long 7 Day Battery*
Tamperproof/Waterproof*
*only available on the Stray Star Tracker.
How are GPS Trackers for Children useful?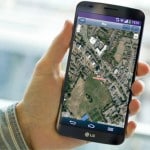 Instant location if they become lost
If your child wanders off, gets lost or is late home – any time you need to know where they are – a simple text message will show you the location in seconds. You just need to make sure they have the GPS Tracker! Whether its carried in a bag, jacket or toy for example.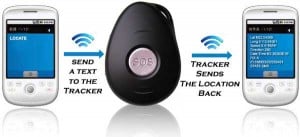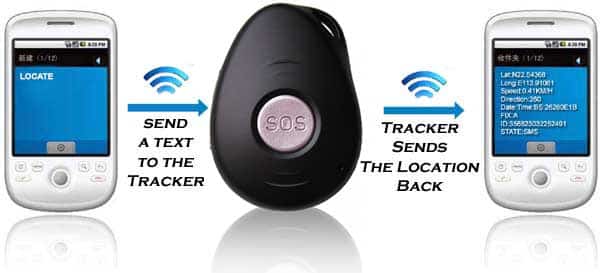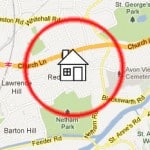 Know if they stray too far
You can set a radius via a text message. If your child then strays beyond that boundary, you can get an alert text message sent with their location. Say for example they are staying at a friends house, you might want to know if they leave and venture off somewhere else.
Know if they go somewhere they shouldn't
You can also set the Stray Star GPS Tracker to let you know if they venture into a particular zone. So say there's a dangerous area, a bad-influence friend or anything like that – receive a text alert if they get too close. Of course, the function can also be used to let you know when they are approaching home – so you can put some food in the oven!
SOS button for if they're hurt or threatened
When pressed on the GPS tracker by your child, it will send a text with "Help Me" and the location co-ordinates to up to three carers programmed into the tracker. These can be modified whenever necessary. You will also receive an automatic phone call – so you can find out anything you need to, or offer reassurance that you're on your way.
Two-Way calling
Your child might be too young for a mobile phone – however, one button on the device can be set up to call your mobile phone or landline. It just gives a simple and easy way for them to get in touch if they need to!
Remote Listening
An inbuilt microphone allows you to call the GPS Tracker, and listen in to what's going on in the surroundings. This is discrete, and might be useful if your child ends up in a threatening situation.
Online tracking to see the route taken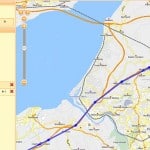 We give instructions to set up a free online tracking account – using it only costs you the use of data from the SIM inside the tracker. With the SIM's we provide free with the device this is only 20p per day (online tracking can be easily switched on or off). Using this allows you to see where the GPS Tracker (and your child) has been in any given time period. This might be really useful if they are on a school field trip, and you want to know where they go.
Tamper-Proof, Water Proof
You can remotely disable the LED lights on the Stray Star GPS Tracker, so to all intents and purposes it looks switched off. However, its still functioning perfectly fine. There's also a hidden trick to switching it off, and the SIM card is installed inside the device. Its also waterproof to rain and puddles!
7 Day Trial
If you aren't sure whether the child will accept wearing or using a GPS Tracking device, you are always welcome to test it out. If it doesn't work out for any reason, you can return it for a refund. We only ask that you keep everything in perfect condition.
Flexible payment options
At checkout, you can choose whether to pay direct by card, Paypal, cheque or BACs transfer.
What Else Do You Need for the GPS Tracker for Kids?
All you need is your own SIM card for your country – the small cards which slot into mobile phones. This allows the GPS tracker for kids to transmit the location via a text or to make/receive phone calls. On purchasing, you can opt to receive a free SIM card from us. The tariff is excellent – just £5pm for 300 texts, online tracking and call time. However – you can use your own SIM card as well – the GPS tracker for Kids is not locked to any provider!
The cost of calls and texts used by the GPS tracker for kids is the only extra cost you will pay.
Examples of How The GPS Tracker for Kids Might Be Used
#1: Your child realises he or she is lost, and become frightened. They press the press the SOS button on their GPS Tracker for Kids. You receive an alert text immediately, and are called by the tracker. You talk to your child to comfort them whilst seeing where they are from the information on the text.
#2: Your child is late home from school. You log in to the website (using the online tracking feature), and see the tracker is not far from home.
#3: Your child is on a school field trip. You want to reassure yourself that everything is ok, so text the tracker to see where it is. You look at the location on Google Maps, and see that your child is at a zoo.
Setting Up the GPS Tracker for Kids is easy
All you have to do is…
Read the detailed instructions that come with the GPS tracker
Activate the SIM card, write down the phone number
Know the number of the GPS Tracker's SIM card
Send the location text
That's it! You can learn how to use any of the other functions in the manual – they are all straight-forward and can be carried out remotely. As long as the device is switched on (once its on, there is a technique to switching it off so it won't happen accidentally!) you can set up and carry out all of the functions remotely using your own mobile phone 🙂