Car Tracker – Magnetic, no ongoing costs, no installation, great price!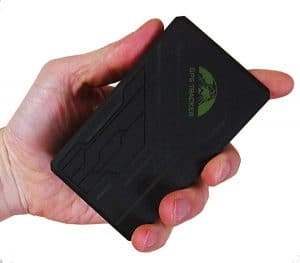 Our popular Car Tracker has some great selling points:
Its Magnetic – with a powerful grip
Its Wireless – no need for installation
It has a 60 Day Battery Life
You can track it via Text or online
Loads of great car tracker GPS features!
Interested? Please click here to buy our Car Tracker.
A Car Tracker to Rival Other Car Trackers
A Car Tracker normally requires professional installation, meaning opening the dashboard and fiddling about with a bunch of wires. Without installation, a car tracker relies on its internal battery. Fortunately, our car tracker has a fantastic battery life that can last over a month with regular use.
This means you can slap it on a van, car, or any other metallic surface and leave it. The magnetic car tracker is powerful – once fixed down, it won't slide around or fall off. The benefit of the magnetic surface is that you can easily place and remove the tracker – without even needing to get inside the vehicle. Its also waterproof.
The car tracker also has a list of great GPS car tracking features that make this an essential and versatile car tracking device.
Some Great Car Tracker Features
Here are some excellent functions of the car tracker.
Track the Car Tracker by Text or Online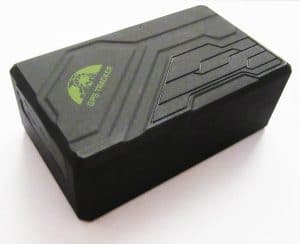 You can receive a text message with the car tracker's location by texting it, or calling it. The location coordinates can be put into Google Maps to see exactly where the car tracker is. Or, if you have an internet phone (e.g. iPhone) then you can click on a Google Map link in the text to see it immediately. We give a step-by-step guide to setting up your car tracker for online tracking – this is free, you just need a data-enabled SIM card (which should cost no more than £10 per month with inclusive calls and texts). Car tracker's can be a nightmare to get working online, but follow our step-by-step guide and you'll be seeing it tracking on a map in a few minutes. We're here to help if you get stuck.
Hidden Car Tracker Microphone
The car tracker has a tiny pinhole microphone. You can call the car tracker to listen in to the surroundings. This will of course have different implications depending on whether the car tracker is inside or outside of the vehicle.
Alerts if the Car Tracker Goes Too Far
You can set zones called "geo-fences" in GPS-speak. If the car tracker then goes out of this zone, you will get sent a text alert. For example, you might want to know if the person (or employee) borrowing a car travels over a certain distance.
Alerts if the Car Tracker Goes Too Fast
If employees borrow vehicles, then this function will be useful. Set the speed at which you want to receive a text alert, and when the car goes over that speed, the car tracker will let you know.
Learn more about the Car Tracker, or Buy Today
To read more about our excellent car tracker or make a purchase, please click here.