Miniature GPS Tracking Devices
Our miniature GPS Tracking devices are packed with excellent features – such as remote listening, two-way calling, and free online tracking with a 30 day history. There's no end to the uses. They are also great GPS Trackers for theft prevention.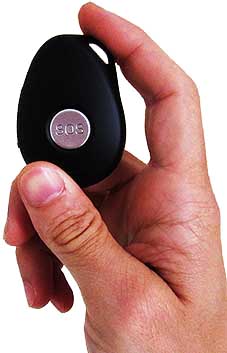 Discrete Miniature GPS Tracking Devices For Assets or People
These popular tiny GPS Tracking Devices can be placed in boxes, cars, bags or any other asset or person that you want to keep track of.
They are discrete (the LEDs can even be disabled!), tamperproof, waterproof, and can last for weeks depending on the battery mode you choose.
Our Stray Star GPS Tracker is a feature-packed miniature GPS tracking device with a fantastic battery life. From 3 to 30 days depending on the battery mode, its unbeatable for a miniature GPS Tracker. It can also work as a mini mobile phone with onboard speaker and microphone, and provides two-way calling (it can call one number, or answer any calls). It has an SOS button as standard, which can be set to text, call or be inactive. They can be tracked by text message as well as online GPS Tracking. We provide detailed manuals and step-by-step guides. We have yet to find a miniature GPS Tracking Device smaller than our GPS trackers, that is practical and works as well as ours. You can learn more about this fantastic miniature GPS tracking device here.
What's more – our miniature GPS Tracker is incredibly cheap to use, with our pre-installed GPS Tracker SIM Card.
A Miniature GPS Tracker you can wear, carry or hide
"Bought the GPS pendant for my father who is in residential care with dementia and prone to "escaping" This device is an excellent product to secret in his shirt pocket. The customer service and aftercare with this company is excellent. I have had a couple of queries & their on line service response is quick and extremely helpful. Many thanks would highly recommend"Susan, 2016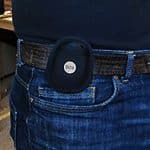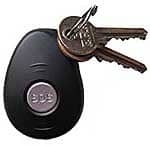 Our
Stray Star GPS Tracker is a miniature GPS tracking device
that can be worn with a
pouch
on a belt or leg, carried with keys, or hidden in a bag, jacket or vehicle. They're incredibly versatile. If you happen to lose it – you can always call it and shout into your mobile phone's microphone, to listen for your voice coming out of the speaker.
If you have any questions about miniature GPS tracking devices or their functionality – please get in touch.