Children's Tracking Devices – Five Things You Probably Didn't Know
Most parents have no idea just how useful children's tracking devices are.
For example, did you know: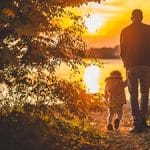 Its actually free to use live online GPS tracking (with us at least!)
Our children's tracking devices also have mini microphones and speakers to allow for two-way calling
You can also listen in remotely
An SOS "panic" button can be pressed which sends the location via text, and calls your mobile!
Children's Tracking Devices Sold Here
We have an excellent GPS Tracker for locating vulnerable children who may become lost. They are often bought and used by parents of children with autism, and work brilliantly. They come with detailed manuals so you can see how to perform the various functions and get set up with free online tracking. If you get stuck, we're available to provide quick assistance to get you back on track!
A Versatile GPS Tracker for Children with Autism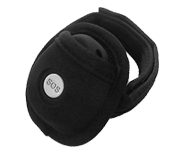 This children's tracking device is an incredible gadget – its small, robust, discreet, tamper-proof, waterproof, flexible, and has a long battery life (up to 10 days on standby!) It gives instant GPS Google Map locations by text message. A small button can be programmed with a specific phone number, to be called with the push of a button. A central SOS button can be pressed if needed – for example if your child is lost or in trouble. Live online tracking is available, so you can log into a website and see the tracker's location. Or, as with our other children's tracking device, you can text or call the tracker whenever you like to receive a location text by instant reply. Its a solid tracker with a built-in battery.
Additional features of this children's tracking device is that it has geo-fencing. You can program up to three "zones" which are circular shapes set by location coordinates. You can then receive text alerts if the tracker moves into, or out of those zones. This could be very useful if you want to know whether your child goes to a particular place, or wanders too far from home or school.
For more information about GPS Tracking for Children, click here.