GPS Locator Alzheimers
- Gives Instant Locations & Alerts Via Text
GPS Locator Alzheimer's is a small, discrete device carried by the person with Alzheimers. Whenever you need to locate them, you can text it for an instant map with pin-point sent directly to your phone by reply.
If your loved one with Alzheimers goes wondering, receive an instant text alert, and keep track of exactly where they are.
---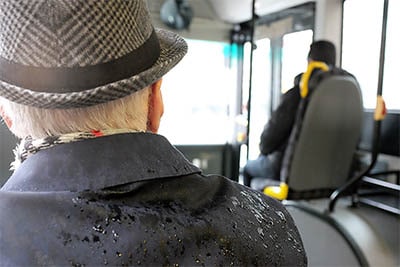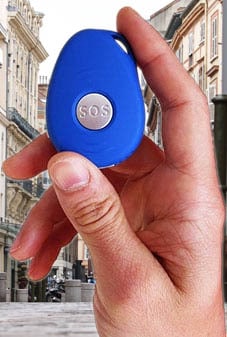 ---
A GPS locator Alzheimers works like this:
The Alzheimers patient carries the dementia tracker via lanyard, pocket, bag or belt (an easy to fasten pouch is available). If they stray a certain distance, the GPS locator Alzheimers will send an alert via text message, with the location coordinates included in the text message. If the carer wishes to know the location of the GPS locator, then they can send a specific text message to it, and receive the GPS location coordinates by reply.
The GPS locator Alzheimers has a pre-installed GPS Tracker SIM card inside with its own phone number. The only costs you pay are the SIM card costs (texting from the GPS tracker), but these only cost 5p per text, and no more than £5 per month. There are no subscriptions, contracts or minimum usage (except just one location text every three months - which only costs 5p!)
---

"I've been so impressed with your product (and your support service) that I am intending to speak to the local police, Social Services & local Alzheimers Society to advocate it's use for wanderers like my father-in-law."B Donaldson
Our GPS Locators Alzheimers are packed with safety features. They have SOS buttons, geo-fencing, two-way calling, discrete listening, and also work as fall detectors.
When thinking about buying a GPS Locator Alzheimers, you'll want to consider the wearer and practical usage. Our dementia tracker is waterproof and tamperproof, helping to protect it against accidental misuse. The SOS and call button can also be disabled without losing important alert features, which is a unique feature for a locator of this kind.
---

No hidden fees, subscriptions or costs - buy the GPS locator Alzheimers today, receive as early as tomorrow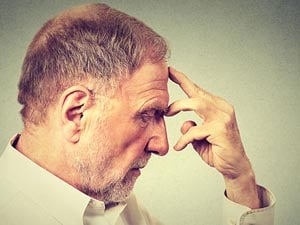 ---
More about GPS Locator Alzheimers:
GPS Locator Alzheimers: More Info
Read more about our Stray Star dementia tracker with a list of unique features. Discrete, waterproof, tamperproof, free online tracking, no subscriptions - its the perfect locator for a range of situations.
---