The Best GPS Tracker SIM?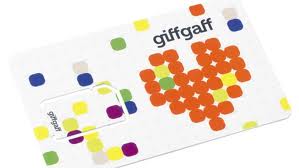 As you probably already know, a GPS tracker needs a SIM card to be able to transmit out the GPS location in the form of a text message (or make and receive calls). They're like mini mobile phones in this sense – but with excellent built in GPS functionality.
Getting GPS Tracker SIMs can be a bit of a headache – which network should you go with? Pay as you go, or contract? How much will you actually be using the GPS Tracker?
Being your friendly GPS Tracker experts, we think we have the ideal solution. We work with GiffGaff, because they're the cheapest pay-monthly providers around. They work on the o2 network, which has great coverage in the UK.
The Giff Gaff GPS Tracker SIM goodybags
GiffGaff have a range of goodybags available, which last for a month. You can set your account to renew automatically, or just when you need it. Its great because it doesn't tie you into a contract for 12 or 24 months like some providers do. The best GPS Tracker SIMs packages are these ones:
The £6 Goody Bag – for light to normal use
Unlimited texts
Unlimited calls
300mb of data (more than enough for online tracking)
GiffGaff to GiffGaff calls are also free.