GPS Tracker Watches for Dementia - The Issues
If you're looking for a GPS Tracker Watch for Dementia it will likely be because your loved one with dementia is used to wearing a watch, and wouldn't like the idea of some new gadget. They might not remember to wear a pendant style GPS Dementia Tracker, carry something in their pocket or bag, or simply not want to.
It makes sense to wear a watch - they're habitual, fastened, and discrete - the wearer needn't even know its a GPS tracker.
But buyer beware!
There are lots of issues and barriers to be aware of with GPS Tracker Watches so make sure you don't waste your money. In this article I'll share some great tips and background info about our own approach to GPS Tracker Watches for dementia.
---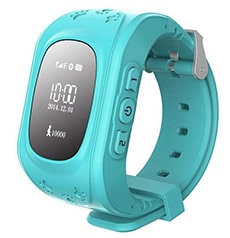 "Just wanted to let you know that the new tracker appears to be working as expected, and indeed it was needed yesterday evening as mother-in-law decided to go for a bit of a wander. It alerted me and I was able to intercept her before she got very far, so that was a great relief."Jon, June 2019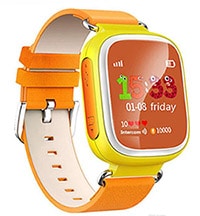 ---
Today's GPS Tracker Watches for Dementia generally aren't fit for Purpose
You may notice a lot of devices on the market looking like the ones illustrated here and above - claiming to be GPS Tracker Watches for dementia, Alzheimer's or elderly use. They're actually designed for children.
Manufacturers steered towards cheap quality materials and components as part of the smart watch and app revolution. There's a much bigger market for such devices, and being mostly aimed at children they're produced cheaply - being more casual, disposable and easily damaged.
Some companies market these GPS tracker watches for dementia, because they don't know their market or the needs of someone tracking someone with dementia.
They're in no way fit for purpose:
Battery life is often less than a day
The materials erode and break easily under the strains of daily wear
They rely on apps which are buggy and non-reliable
They aren't fully text-message programmable, meaning carers have to download the buggy apps
Being so small and cheaply made, the mobile and GPS reception is very poor, meaning patchy signals and inaccurate responses
They aren't waterproof or tamperproof
We used to sell a terrific GPS Tracker Watch for Dementia, and having tried plenty of products believed it to be the most fit for purpose on the market. It was fully programmable by simple text messages, had a replaceable battery which lasted up to three days, could be tracked online, and had usual functions like geo-fencing. We got to know exactly how customers use them, and the wear-and-tear patterns - so ensured they had replaceable back panels which often became dirty being against sweaty wrists! It's very difficult squeezing the necessary components, antenna, and battery (to give a decent enough duration) into something so small, so they were still pretty chunky.
Unfortunately though, our manufacturer couldn't maintain production as the sale quantities were too low to warrant the line. Good quality GPS Tracker Watches for Dementia are unfortunately too narrow a niche, especially when cheaper, nastier devices are being churned out by the competition. There are 'clones' still out there of our GPS Tracker Watch, but they're horrible - 8 hour battery life, fragile charging ports, unreliable text responses.

No hidden fees, subscriptions or costs - buy today, receive as early as tomorrow
Our Solution if looking for a GPS Tracker Watch for Dementia
We've specialised in GPS Trackers for dementia, Alzheimer's and elderly wanderers for over ten years - so know our market and customers' needs. We can't sell the clones or devices of cheaper quality because we know they're not fit for purpose.
Instead, we've focused on ensuring the necessary components are squeezed into a GPS dementia tracker small enough to be worn or carried - and then made it as portable as possible with a velcro strap. Its not a perfect solution if looking specifically for a watch, but does have benefits:
Full text-message functionality, so doesn't require an app
Text alerts if the person wanders too far
Excellent signal and GPS accuracy
Up to 10 days battery life
Waterproof and tamperproof
Can be fastened to a belt, bag, wrist, ankle, carried or worn as a pendant
Can be given as an SOS button or small mobile phone (makes outgoing calls to one phone number) rather than a 'GPS tracker'
Unique firmware offering flexibility of which carers receive which alerts (up to five carers in total)
What's more, with our experience we're great at helping customers around any usage issues, providing stacks of best-use information and tips. 
We can also replace damaged cases, install new batteries, replace SIM cards and most other needs that crop up from time to time!
---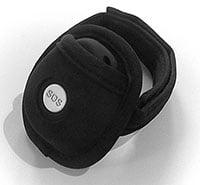 ---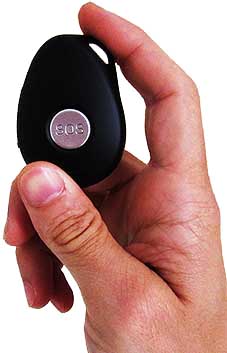 "Brilliant! Thanks very much. We're currently away with our Dad staying in a hotel and its worked and helped us twice already. Its an absolute relief and peace of mind having the tracker"Gary, UK