Using Geo-Fencing for a GPS Tracker for Dementia - An Example
How does geo-fencing work on a GPS Tracker for Dementia?
Geo-fencing is where you set a radius (say of 100 meters) on your GPS Tracker for dementia. Then, if the wearer walks beyond that distance, you'll receive an instant text-message notification to let you know.
This is incredibly useful when tracking someone with Dementia, because you'll want to know as soon as they wander. If it's night, or the person is cold, the sooner they're located and returned to safety the better. Without a GPS Tracker for Dementia, if not found within 24 hours there's a 50% chance of serious injury or death.
Geo-fencing on our GPS Tracker for dementia allows three different 'zones', which can be sent to alert if the person wanders into or out of the zones. So you could be notified if they leave the street, or wander into a particular place like a park or pub for example.
---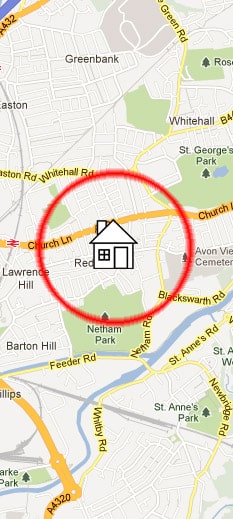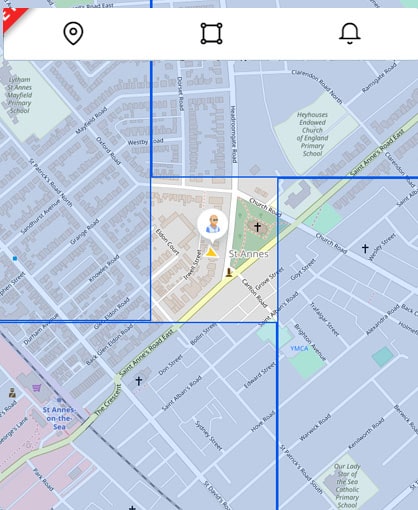 ---
Using Online Tracking for Geo-fencing for Dementia - An Example
Online GPS Dementia Tracking is a free optional extra whereby your GPS Dementia Tracker can upload its location every few minutes to a server. You can then easily log in and see the location any time, as well as the route. There's even an app available.
Here you can see how we set up some geo-fences for a customer to know if their father wanders. Four different zones were set up - North, East, South and West. Now, whenever the father wanders, the customer's app will "beep" to let his son know. He'll instantly see the exact location as soon as he clicks on the notification to load the app.
The app will continuously beep when the GPS Dementia Tracker is in a geo-fence zone. This is why we set the geo-fences up this way, rather than one zone in the middle where he normally is.
Our customer then emailed in with...
"Once again many thanks for your outstanding support."James
Not just Geo-Fencing - but other crucial alerts when tracking someone with Dementia
As well as geo-fencing, you can receive text alerts for other situations too. They are all incredibly useful, and have saved lives:
SOS/Panic alerts - if the person with dementia presses the panic button on the front, up to three carers will receive a text alerts and a phone call.
Fall Alerts - our GPS Dementia Trackers have in-built motion sensors which can detect falls. If the wearer falls, the device will sent out text-alerts to the carers. This can also be cancelled if it's a false alarm!
You can learn more about GPS Dementia Tracker safety text alerts here.
Our GPS Dementia Tracker with Geo-fencing
Read more about our Stray Star dementia tracker with geo-fencing and a long list of other unique features. Discrete, waterproof, tamperproof, free online tracking, no subscriptions - it's the perfect, life-saving device for a range of situations.
---