GPS Trackers for Bikes
A bike gets stolen in Britain every minute.
GPS Trackers for Bikes are a wise move - having spent anywhere from hundreds to many thousands on a nice new bike, the last thing you want is for some asshole to steal it.
If Your Bike Was Stolen...
You go to get your bike, and found it gone, just some remnants of chains around a post. Nothing. Could have been hours, maybe a day or so ago. No witnesses, no clues, no leads.
A call to the police to report it stolen, an insurance claim, a whole lot of fuss. I hope you haven't already experienced this.
With a GPS Tracker for Bikes...
You get a text message to say that your bike has just been taken. 
You can see exactly where it is.
You get regular updates, showing you its on the move.
You call the police, give them the phone number for the GPS Tracker for Bikes, they track it.
The thief is caught - your bike is returned to you.
How satisfying would that be?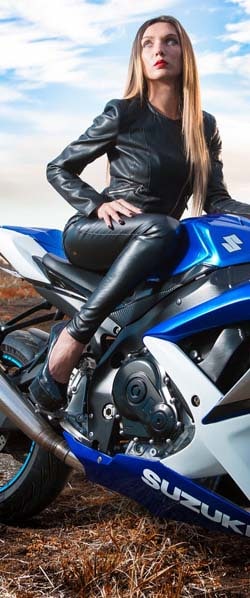 GPS Trackers for Bikes: Stop it Being Stolen
You can protect your bike from being stolen by investing in a small GPS Tracker for Bikes. A tiny device that fixes to the bike, with duct tape or inside a saddle bag. Its waterproof, tamperproof, discrete, and the inbuilt battery can last up to 30 days on standby. Depending on your battery setting, you can locate your bike with the GPS Tracker anytime - just by sending a text message from your mobile phone. The tracker will reply with the location coordinates in real-time. You can also upload the locations to internet every couple of minutes - to trace the route that the stolen bike is taking. This would be invaluable information for the police in being able to locate and recover the bike for you.
Waterproof

All ports and buttons are rubber sealed - rain won't matter

Tamper Proof

Thieves won't know what it is, or be able to switch it off

Discrete & Small

You can disable the LEDs. Thieves won't know what it is.

Up to 30 Day Battery

Will wake up once it moves - then able to text where it is

Easy to Fix to a Bike

The size of a matchbox, velcro pouch makes it easy to strap to a frame

AGPS for increased accuracy

Get faster, more accurate and reliable locations
Instant Locations by Text

Text the GPS Tracker's phone number for instant replies with Google Map Links

Geo-fencing Alerts

Know when your bike leaves a set area

Online Tracking

See the route your Bike takes. Free to set up and use, only 10p per month for data usage.

Discrete Listening

Listen through the mic to check on surroundings (makes a small vibration before answering)

Cheap to Use! 5p Per Text

NO hidden costs, cheap for here-and-there usage
GPS Trackers for Bikes Tell You When It's Taken
You can set an immediate geo-fence - so if your bike is taken and goes a certain distance away - you will get an alert text message. You'll know very quickly once the bike has been taken.
...and have a 30-Day Battery you won't find elsewhere
You can set the GPS Tracker for Theft Protection (via a text) to only be active for a set duration, whenever the bike moves. For example, this could be two hour - so whenever your bike moves (or is stolen) it will activate for two hours before going back into standby. This mode can give up to 30 days of battery - once it stops, you will still have two hours of usage, and will know the resting location.
More about GPS Trackers for Bikes:
Cheap GPS Trackers for Bikes
Let's be honest though - while our Stray Star GPS Dementia Tracker has been used as a GPS tag for theft prevention, they're primarily designed to be used as GPS Trackers for people.
Our GPS Trackers have a number of features that won't be as relevant when used as GPS Trackers for Bikes - e.g. two-way calling, SOS button, fall detection.
However, each of those features could be useful. Two-way calling and an SOS button could be used when on the road, in case of emergency. As fall detectors, they could be used to alert someone if you and your bike are involved in an accident.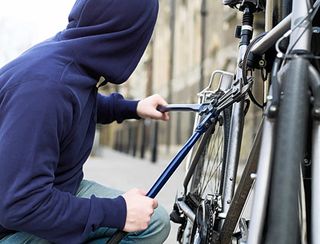 Read More about our GPS Trackers for Bikes
Read more about our discrete Stray Star GPS Tracker. Its tiny, waterproof, tamperproof, has two way calling and offers instant map locations by text. It even comes with free online tracking - and NO subscriptions or hidden costs.
---