This Magnetic Vehicle Tracker is incredibly powerful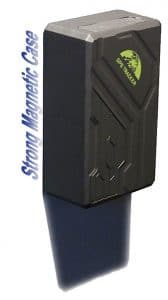 A Magnetic Vehicle Tracker with Long Life Battery – full functionality and text alerts, free online tracking.
If you are interested in GPS Tracking for vehicles then the magnetic Vehicle Tracker is well worth a look. Its relatively small – yet packs a very powerful magnet. Hold it a few inches from a vehicle, and it will be pulled out of your hands with a strong force. A robust and waterproof plastic surround ensures that no scratches will be left (although its best placed under the vehicle).
The battery life on the magnetic vehicle tracker is the best you'll find – over a month with regular location reports (which can be via text, or through a website).
Magnetic Vehicle Tracker comes with Free Online Tracking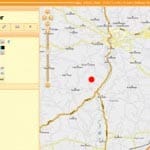 You'll get a full detailed English manual explaining all the functionality, as well as a step-by-step guide to getting set up with an online tracking account. This is totally free – and it works brilliantly. You can see your magnetic vehicle tracker live online as it moves about, with a 30 day history. Other companies charge for their online tracking – if you buy from us, its free. We can even help with the setting up of your tracker, by sending text messages to your SIM to program the relevant information (depending on which SIM card you have). If you need a SIM card for your GPS Tracker, you can get them free from us – you just pay a low monthly fee for the package you want (either pay as you go or £5 pm for more than enough inclusive texts – no subscriptions, hidden fees or minimum contracts!)
The Magnetic Vehicle Tracker Also Has Excellent Functionality
The magnetic vehicle tracker works wirelessly – but also has wiring in the box if you want to install it permanently to your car battery (but with a long battery life, this really is unnecessary!) The tracking functionality is excellent. You can receive regular GPS Google Map text locations, and set the timing as well as the length of tracking (e.g. 10 texts, one per hour). You can receive text alerts if the magnetic vehicle tracker goes a certain distance from a fixed point (e.g. 30 miles from home), over a certain speed, of if the battery falls below a certain amount.
When you receive text locations, the text contains location coordinates which can be entered into Google Maps or Google Earth for an accurate position. If you have a smart phone (e.g. iPhone, android etc) then you can click on a link in the text to see the map immediately!
Available at a Great Price
Our Magnetic Vehicle Tracker is available at a fantastic price. Read about more excellent functionality on the magnetic vehicle tracker by clicking here.