A Tiny GPS Tracker is Useful
There are a few things you should know about buying a tiny GPS Tracker. The main limitation of a tiny GPS tracker is battery size. GPS uses quite a bit of energy, so getting a good duration of battery on a tiny GPS tracker is very difficult.
We've tested other tiny GPS trackers and found them to be dreadful. Mostly, the usability and accuracy was so bad that they just aren't usable.
However, the tiny GPS trackers we have to offer are excellent.
A Versatile Tiny GPS Tracker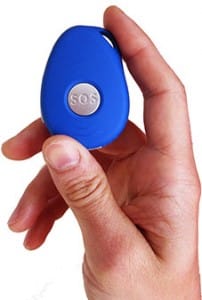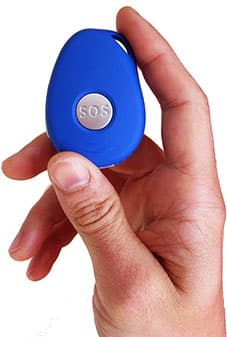 The Stray Star tiny GPS Tracker really is a small beauty – only 64mm by 40mm by 18mm and weighing 50 grams, it's a tiny GPS tracker that can be worn on a lanyard strap or carried in the pocket. The battery is fantastic – up to 2-4 days of GPS use, and a standby time of up to 10 days. Features include an SOS button, two-way calling, locate by text or online, geo-fencing, speeding alerts, and remote listening. As a tiny GPS tracker we don't believe you find anything smaller with anywhere near the same battery life or features.
You Won't Find A Better Tiny GPS Tracker!
Depending on how small you want to go, our other GPS trackers might be suitable too. Our tiny GPS tracker for cars is the smallest you'll find that also has a two-month battery life, and is excellent for Vehicle GPS Tracking. Being a Magnetic Vehicle Tracker it can be easily attached to a car, and then GPS tracked by text or online. The smaller you go the less battery life you have – but our tiny GPS trackers give the best of both worlds.
Delivery of our GPS trackers takes just a few days, and they are supplied with detailed step-by-step manuals.
If you have any questions about our tiny GPS trackers, please let us know.