Online GPS Tracking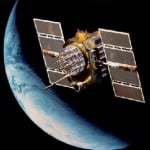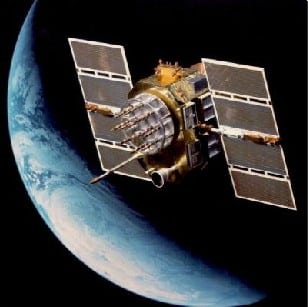 Online GPS Tracking allows you to see the location of your GPS tracking device, in real-time, moving on a map on a website.
We provide a step-by-step guide to our GPS tracker customers to get set up with online GPS tracking for free. By that, we mean there are no ongoing costs, set-up fees or hidden charges for online GPS tracking.
When you buy a GPS tracking device from us, you receive a detailed thorough manual. As well as all the texting functionality (location requests, geo-caching, remote listening etc) you can also set up your GPS tracking device to track online.
Online GPS Tracking Requires a Data SIM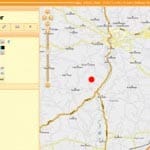 Online GPS tracking works because of GPRS – which is how "small packets" of information are uploaded to a server. Because of this, online GPS tracking requires a SIM card with data enabled. These are quite cheap now – our GPS Tracker SIM partner provides them for just £5 per month with no rolling contract (plenty of data, texts and call time).
Setting up Online GPS Tracking – The Easy Way
The GPS tracker needs to be specifically set up with a series of variables to get set up with online GPS tracking. This can seem quite complicated at first – and impossible without guidance from an expert. You need to program the GPS tracker via text messages to set the APN (access point name) of the SIM company, the username and password (which are SIM company specific rather than user specific), the IP address of a server and the port of a server.
Our online GPS tracking guide (supplied with a GPS tracker) gives specific step-by-step assistance so you know exactly what to text your tracker. It couldn't be easier! We also show you exactly how to set up a free account with the tracking platform, so you can log in at any time and see the location of your tracker. We also provide the exact texts to send to set up the various APNs, whether your SIM is with GiffGaff, o2, Orange, Vodafone, or a list of others.
When you are all set up with online GPS tracking, you then just need to activate "GPRS" on your GPS tracker. You can set the time interval of when to upload the location to your online GPS tracking account – e.g every minute, every ten minutes, every hour. When you log into your online GPS tracking page, you can then see the GPS trackers location as a series of interconnected dots. The dots each have date and time information. You can see the last 30 days of tracking history.
Online GPS Tracking for Vehicles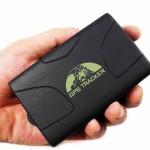 Our car GPS tracking device has a 40 day battery life for continuous GPS use. Once set up for online GPS tracking, you can simply leave the GPS tracker alone and monitor it online with a 30 day history. GPS Tracking for Vehicles is far easier than you might have thought.
Online GPS tracking is easy – so buy a GPS Tracker today and you'll be tracking online before you know it.