SIM Cards for GPS Trackers
- With No Subscriptions
"Once again you have surpassed my expectations! Brilliant job, many thanks"James, Oct 2019
"It has been working brilliantly, giving us great peace of mind as able to locate and pick up Dad safely when he goes wandering due to his dementia."Brian
Our popular GPS Dementia Tracker offers peace of mind for many happy customers.
But SIM Cards for GPS Trackers are something you might find confusing.
Is it like a mobile phone?
What about coverage?
How much will it cost?
Can you use your own SIM?
Well let me help you out with some down-to-earth information.
---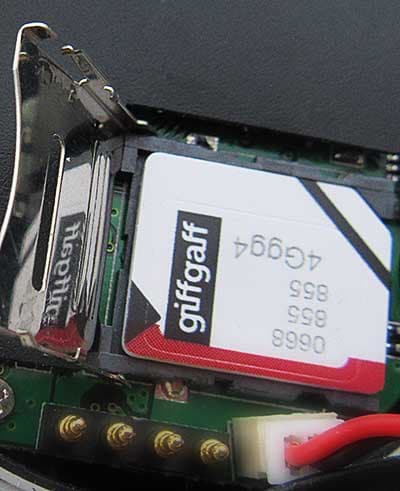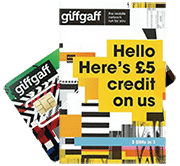 GiffGaff to GiffGaff texts and calls are also free!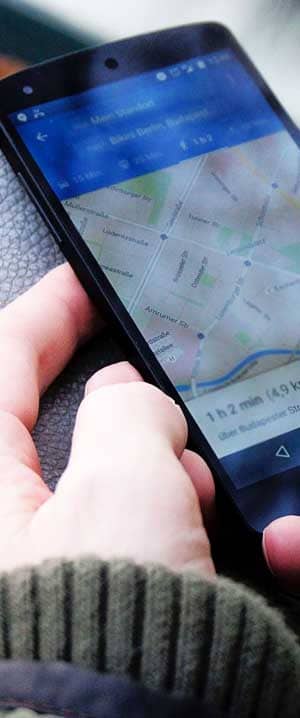 ---
SIM Cards for GPS Dementia Trackers are no different than for Mobile Phones
SIM cards for GPS Dementia Trackers can be from any normal SIM provider, and are no different than mobile phones. Your GPS Dementia Tracker will have its own phone number, just the same. This is how it's able to text accurate GPS locations to you, and receive instructions from you via text about what to do.
In the UK, we have Vodafone, EE, Virgin Mobile, O2, GiffGaff, Plusnet, Tesco Mobile, etc. You can choose whether to use Pay As You Go, where your credit dwindles down based on how many location texts you ask for, or a package deal where you get inclusive texts and calls.
The Best SIM Cards for GPS Trackers
We pre-install a free GPS Tracker SIM with very cheap running costs. They're from GiffGaff, and are our favourite SIM cards for GPS Trackers because:
They use the O2 network, which has great coverage in the UK.
They have no subscriptions or contracts.
Its only 5p per location text, but they also have a number of "goodybags" which last for a month
The £6 goodybag buys more texts/calls/data than you'll need, so you should never pay over this in any month.
Your GPS tracker is going to be making perhaps a few texts a day, maybe a few short phone calls in a month (if two-way calling or SOS calls are used), and possibly data as well if you want to use our free online GPS Tracking.
"The tracker is communicating perfectly with my phone and I am extremely satisfied with it."Mr Breslin, UK

No hidden fees, subscriptions or costs - buy today, receive as early as tomorrow
Pay No More than £6 Per Month Using Your GPS Tracker
Some companies charge large monthly fees. Using our pre-installed SIM cards for GPS Trackers leaves you in complete control - you look after your own SIM card account.
GiffGaff's £6 Goodybag gives unlimited calls and texts, and 500mb of data (more than enough for our free online GPS Tracking). It's perfect for normal GPS tracker use. You can always switch package from month to month or go back to PAYG - there is no ongoing contract.
Get free SIMs for GPS Trackers with £5 free credit
If you use our partner link by clicking here, then you can order a free SIM from GiffGaff and get £5 of free credit at the same time. They're the best SIM Cards for GPS Trackers, leaving you in complete control and paying as little as possible.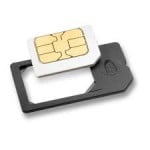 ---
More about SIM cards for GPS Trackers:
"A great bit of kit for my peace of mind as much as Mum's safety. I'm not using all the other functions but might do so in the future – I was very impressed by how much is possible and how customisable it is for different needs."Karen, UK
Pre-Installed SIM Card with Our GPS Tracker
Read more about our Stray Star dementia tracker with a great list of unique features. Discrete, waterproof, tamperproof, free online tracking, no subscriptions or call-centers - leaves you with complete control.
---