Help & Support
Here you will find solutions, ideas and useful information for your device. If there is anything you feel is missing, please let us know so we can get it added.
---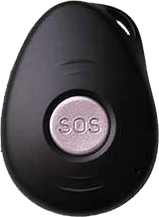 Updates
The manual mentions Mode1 being the default battery mode.
We've now set Mode2,05M,01H as the default battery mode. This will be beneficial to most users, as it means the device will check its location every five minutes when on the move (and every ten hours when stationary). This will allow for quicker locations to be given and is also useful to those who use geo-fencing and/or online tracking.
The disadvantage is that battery life will be reduced to around 3-5 days, rather than up to 7 or even 8 days on Mode1. If battery life becomes an issue or you're not able to charge it regularly enough, it might be worth texting Mode1 instead. In this mode, if you do ever get a 'Last known' location, do text back again as it may just need a little longer to locate itself.
More Detail & Info
These instructions are for GiffGaff users only.
Its unlikely that your GPS Tracker will get a call or text from an unwanted premium number (scams etc). However, it's not impossible - some automated scammers will text or call random numbers. If your device receives a strange text, it might automatically reply back with "Format Error!" as it doesn't recognise the command - which could end up being charged as a premium rate text from your account.
It's very unlikely, but it's better to take the precaution of preventing this.
Step one: Click here and log in if need be.
Step two: You'll see the option of "Incoming premium calls and texts". If this has a green "Allowed" box, then click on it to block them instead.
That's it!
GiffGaff sometimes change their pages and page link structure - if anything changes that would be useful for us to update, please do let us know.