Know when its taken, and where it goes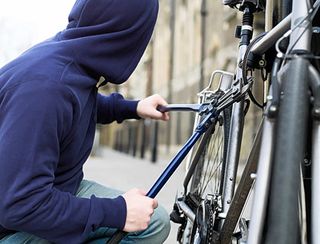 Know when it moves
Locate at any time
See track history online
Hidden microphone
Waterproof
Up to 30 Day battery life
.
Why is our GPS Tracker so useful for Theft Prevention?
All of these uses are relevant to anything of value that is able to hold the GPS Tracker. Examples would be a camera bag, handbag, travelling backpack, bicycle, motorbike, expensive cargo, quad-coptor, boat, jacket – any "asset" that you don't want to lose!
All of the useful functions below are carried out remotely via text message on your mobile phone. The commands are simple and easy. You only need to put the Tracker in your asset somehow – then leave it. You can do the rest from your mobile phone.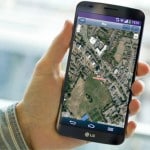 Instant location
Whenever you need to locate your asset, a simple text message will show you exactly where it is in seconds. If its on the move, you can set up regular text locations so you can stay updated. Its so easy.
Online tracking to see where its been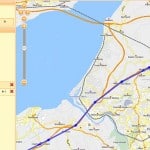 You can also track something on the move by logging into an online account. Its free and simple to set up, and we show you how. The GPS Tracker will then upload its location every minute or so, in real time, so you can see where it is, where its been, and estimate where it's going!
Strong AGPS signal reaches inside buildings
Our Stray Star GPS Tracker has assisted GPS (AGPS) which means it can also triangulate based on the network signal. This means that even if your asset is in a building – you might still be able to get a location. This really sets it apart from other GPS Trackers on the market.
Movement alerts – know as soon as its stolen
The very moment your asset moves, you can receive a text alert. The battery can even be placed on standby so that it "wakes up" with motion – and can last for 30 days like this. This means you can make the best use of your time, rather than realising something has been stolen when its far too late.
Know when its in or out of a certain area
This is called geo-fencing – you can set a radius around a certain place, and then receive alerts if your asset goes into or out of that area. This might be useful if you lend something to someone for example, and would like to know if it strays beyond where its expected to be.
Hear any conversation by the thief
The GPS Tracker has a built in microphone. You can send a command that activates the microphone only, rather than the speaker for 2-way speaking. It will answer automatically and without a sound – so you can listen to the surroundings. If your asset is stolen by more than one person, you might be able to hear them talking.
Thieves won't know its switched on
You can set a function that switches off the tiny LEDs, so that thieves will believe the device is switched off. The SIM card is also fixed inside the device – so thieves won't even realise it has the ability to send/receive texts or calls. It doesn't make a sound when replying to location requests, or if answering automatically with the microphone enabled.
Waterproof
The device is waterproof, so you can fix it to the outside of a bike for example. It won't matter if it gets left in the rain.
Long battery life
The Stray Star GPS Tracker has up to 30 days on standby – where it can "kick into action" only when movement is detected, and then stay on for a set amount of time. Even when left on for continuous tracking, it still has 7 days of battery.
No crazy monthly fees!
If you've shopped around, you'll notice that many products carry expensive monthly fees. Ours carry no monthly fees or hidden extras – you only pay us for the device itself, then pay for your own SIM usage.
7 Day Trial
If you aren't sure whether a GPS Tracking device will work as you want it to, you are always welcome to test it out. If it doesn't work out for you for whatever reason (but we're sure you'll love it!), you can return it for a refund. We only ask that you keep everything in perfect condition.
Flexible payment options
At checkout, you can choose whether to pay direct by card, Paypal, cheque or BACs transfer.
What else do you need for a GPS Tracker?
All you need is your own SIM card – the small cards which slot into mobile phones. This allows the GPS Tracker for theft prevention to transmit the location via a text or to make/receive phone calls. On purchasing, you can opt to receive a free SIM card from us. The tariff is excellent – just £5pm for 300 texts, online tracking and call time. However – you can use your own SIM card as well – our GPS Trackers are not locked to any provider!
Setting Up the GPS Tracker for theft prevention is easy
All you have to do is…
Read the detailed instructions that come with the GPS Tracker
Activate the SIM card, write down the phone number
Know the number of the GPS Tracker's SIM card
Set the command to switch the LEDs off (to be discrete)
That's it! You can learn how to use any of the other functions in the manual – they are all straight-forward. As long as the device is switched on and charged, you can set up and carry out all of the functions remotely using your own mobile phone 🙂