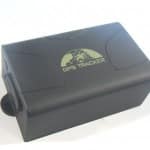 Hold one a few inches from a car and it will "clunk" together with satisfying strength. The car magnet tracker isn't going anywhere – unless the car does.
Car Magnet Trackers are small GPS trackers for cars which can be easily attached to a vehicle.
Car Magnet Trackers are useful GPS trackers for cars because they don't need professionally installing. Car Trackers often come bundled with lots of cables and wires, and modern cars don't have easily accessible electrics. Installing also doesn't allow for speed – a situation may arise where you not only want to rapidly "install" the GPS tracker on a car – but retrieve it too! GPS Car Tracker cabling can be a nightmare.
This is why our Car Magnet Tracker is so convenient – you simply slap it on a vehicle, track it (online or via text messages), then take it off when you can. Your only problem now is where to stick the GPS tracker on a car.
Car Magnet Trackers Battery Duration
Without professional installation, your car magnet tracker won't have a constant power supply, so the battery life is important. You won't be disappointed with our product. Our GPS car magnet tracker provides a whopping 60 day battery life on standby – over a month with continuous GPS usage.
Using a Car Magnet Tracker for Car Tracking
There are two options for tracking the Car Magnet Tracker. Text, or online. With text message, you simply call the car magnet tracker's SIM card number from your mobile phone. The car magnet tracker will automatically hang up – and then text you back the location coordinates. If you have an internet phone, then you can click on a link in the text to be taken directly to the location on Google Maps. Or, just put the coordinates into Google Maps, and you can see the location there.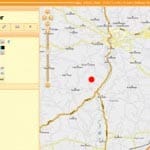 The second method of tracking the car magnet tracker is what is known as GPRS – or online GPS tracking. We provide a full step-by-step guide to getting your car magnet tracker set up for GPRS – so you can just log into a website and see its location. How much does it cost? Nothing! We give you a detailed guide on tracking your car magnet tracker online, for free. The only costs will be your own data enabled GPS Tracker SIM card (a maximum of £5pm if you use our SIM partners – who have no ongoing contracts).
Ongoing Costs for Car Magnet Trackers
Other companies charge huge monthly or annual amounts for car tracking. If you buy our Car Magnet Tracker, there are no ongoing costs from us at all. The only cost you'll need to pay is for your own SIM card inside the Car Magnet Tracker – just as you would a mobile phone. It represents incredible value.