GPS Trackers Dementia: Overcoming Resistance
GPS Trackers Dementia can offer a challenge in persuading the person to wear or carry it.
There are normally two main reasons for this:
They may not remember to carry it
Our Stray Star GPS Trackers Dementia come with a lanyard cable for wearing as a pendant, but can also be used as a key-fob, or carried in the optional carry-pouch. Its also been known for customers to sew the device into the lining of jackets or handbags. You might need to get creative in ensuring that the device is somehow carried as part of a routine.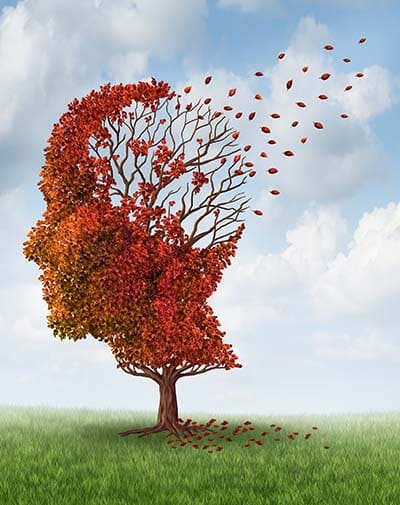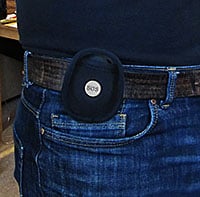 ---
More articles in our GPS Trackers Dementia Section:
Back to main GPS Trackers Dementia & Alzheimer's Page:
The GPS Trackers dementia patient may not want to be tracked, denying risks or claiming personal freedom
This is a more difficult challenge to face, and may need a little discretion, persuasion or even deception to ensure assistance in locating should they become lost when wandering. The GPS Trackers dementia patient may not be able to appreciate the risks of wandering, be unaware that they have become lost in the past, or even deny the possibility of becoming lost.
Our GPS Trackers Dementia have many other functions, which could be used to explain their use to the person. For example:
as a simple mobile phone, where they only need to press a button to call you, or accept a call from you.
as an SOS "Panic" Button should they need to alert someone quickly.
as a fall detector, just in case they happen to take a tumble.
as a key protector– they could be explained as locators to help find the keys if they go missing - rather than the person.
There are so many uses that the GPS trackers dementia functionality needn't even be mentioned. They don't necessarily need to know that it can be instantly located at any time – because it works discretely. Fortunately, they are also tamper-proof and waterproof. 
---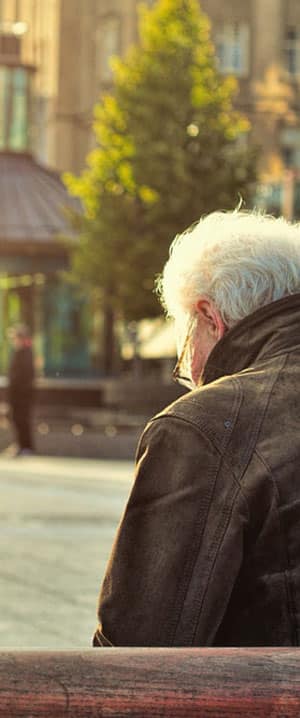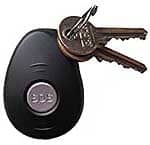 ---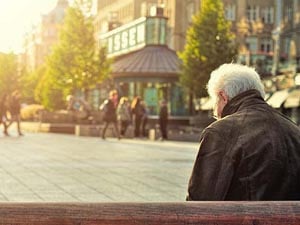 "Bought the GPS pendant for my father who is in residential care with dementia and prone to "escaping" This device is an excellent product to secret in his shirt pocket. The customer service and aftercare with this company is excellent. I have had a couple of queries & their on line service response is quick and extremely helpful. Many thanks would highly recommend"Susan, 2016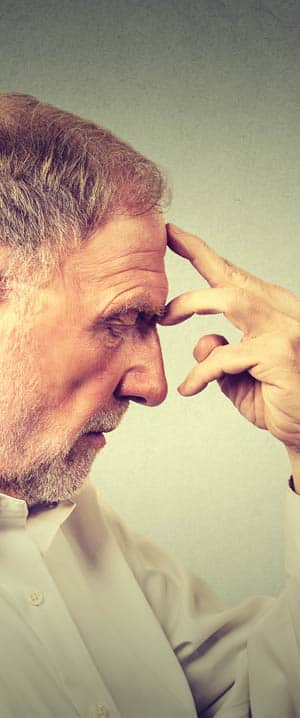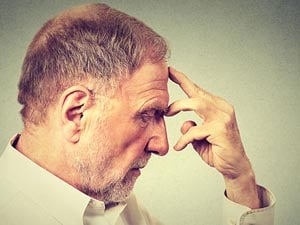 ---
Is it unethical to use GPS Trackers dementia functions?
Some believe its unethical to use a GPS Trackers' dementia locating ability discretely - because it deceives the dementia sufferer and takes away their personal freedom and privacy. We personally don't agree with those views – we think its absolutely appropriate to do whatever's necessary to improve their personal safety. If a person with dementia or Alzheimer's becomes lost for hours in the cold – personal freedom could ultimately be far more hampered by suffering a serious injury or death.
The reality of caring for someone with GPS Trackers dementia makes it clear - simply having the option to locate a person with dementia is a huge relief. The debate is often muddied by the use of tracking employees or suspicious partners – but these contexts for tracking are completely different. GPS Trackers dementia and Alzheimer's is a life-saving solution to a very real and dangerous problem.
With regards to bending the truth – you'll find that this is commonplace in care-home when it comes to managing patients with dementia. Whilst that doesn't automatically make it ok, it IS just a part of the practical day-to-day care. For example, in one care home, we knew of a patient with dementia who believed they were at "work". Would it be appropriate for the care staff to continually confuse and alarm the patient by saying "no, this is not your workplace, this is a care home and you live here permanently!" every day? The staff would continually humor the patient by going along with the scenario, asking the patient if he's having a good day at work, and answering the many work-related questions he might have about when the next meeting was. In our opinion this isn't unethical or deceptive - its a necessary part of the care and management of a person's mental well-being whose reality has become unfortunately detached.
At the end of the day, this is all about protecting a person from real-world consequences of the unfortunate degenerative effects of dementia. As mentioned, its better to see them located swiftly with GPS Trackers dementia locating ability when necessary, rather than not.
More articles in our GPS Trackers Dementia Section:
Our GPS Trackers Dementia & Alzheimer's
Learn more about our Stray Star GPS Dementia Tracker: packed with features, free pre-installed SIM card and plenty of great information, support and aftercare.
---