Online Tracking for your Car GPS Tracker
Introduction: Online tracking is an optional function that allows you to log into a website to see the Tracker's location in real-time. When this function is activated, your Tracker will upload tiny data packets with location information to the online tracking server, which also allows you to see route history. You can still use text-based locations as normal.
When using a mobile phone, the screens will be slightly different, but follow the same logic.
It's not as complicated as it looks: It might look complicated when scrolling through the steps, but that's only because we've tried to outline each step to make it simpler to follow, and prevent any confusion. As long as you follow the steps, it should be fairly simple!
Costs: Using online tracking uses data on your SIM plan, which with GiffGaff is 10p per megabyte, so shouldn't cost more than about 50p per month to use. If you're with another network, you'll have to research your data costs.
Help & Troubleshooting: The tracking platform itself is free to use, but please be aware it's provided by a third-party. Please let us know if you have any issues (or if there are any changes that would be useful for us to know).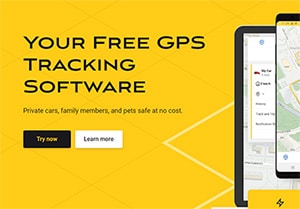 2. Register with a working email address and password (please note they are CASE SENSITIVE). There won't be any important information in your account (just locations), so you can keep the password simple if it helps remember it ("tracker" will suffice!)
You will also need to activate your account by clicking on the link in the email that will be sent to you. If you don't receive it, check your junk folder.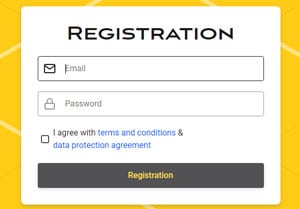 3. When you're back on the site having activated your account, click on "Go to app" in the top right corner (via the 'three little dashes' menu button on a mobile), then 'Log in'. It isn't really an "app" though, it's just a web-page.
The web address to remember is m.gps-trace.com.
You might want to save the page as a bookmark on your browser once you're in.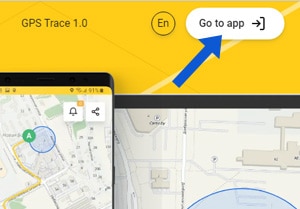 4. You can now set up your Tracker in your online tracking account. Enter these settings:
Name: (Whatever you want to call it)
ID: Text imei123456 to the device to get the IMEI number via text
Device Category: Hardware
Device Type: Xexun TK102
Change Icon: If you like, choose an icon from the selection for the map pointer
...then hit SAVE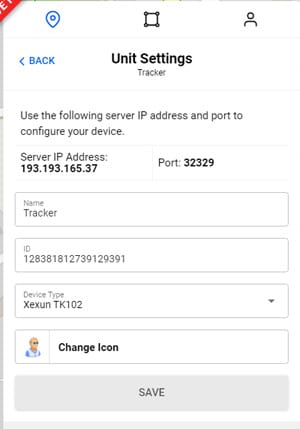 5. You will now have to send two text messages to the tracker before it will show on the map. The first one needs the IP address and port from the last screen (this uses the example above - please change it for whatever shows up on your screen):
adminip123456 193.193.165.37 26731
(This needs to be exactly as above, or it won't show on the map. Ensure you put the comma and full-stops in the right places, and NO SPACES! It tells the tracker which server and port to send the location information to.)
apn123456 giffgaff.com
(This tells the device to activate the data via your Network provider, and to switch on the online tracking. If you aren't with GiffGaff, you'll have to Google the APN for your Network provider, and replace giffgaff.com for your own. Make sure you include the space)
6. It should soon start showing on the map! If its still not showing after a few minutes, text gprs123456 to the tracker to tell it to switch to GPRS mode. Then refresh after a few moments. To switch back to SMS reporting, rather than online, you can text sms123456 to the tracker.
Now, when you get a location by calling the device, it will instead upload the location to your GPS Trace account.
The rest is fairly self-explanatory, but just in case, here's a guide to the screen options (click on the little downward arrow to drop down the menu options):
1. Clicking here will 'follow' your Tracker on the map (always keeping it centered).
2. This takes you to your unit settings.
3. A list of locations and statistics from your Tracker (click on the date range to change it)
4. A list of movement events (click on the date range to change it)
5. A list of trips (click on the date range to change it)
6. Choose which events are shown as notifications (and in 'Events')
7. Go back to Unit information (if you've click on the 8 or 9 icons)
8. Create geo-fences (more about this in step 7 below)
9. Change user settings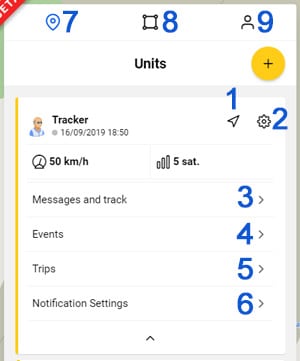 Geo-fences: In the Geo-fence setting, click on the yellow circle to add a geo-fence. You can choose a circle or polygon shape. On a circle, the small right square at about 2 o'clock on the circle allows you drag the radius in or out. Dragging the middle of the circle allows you to move it on the map.
This creates a 'zone'. When your Tracker moves in or out of this zone, it show as a notification in your account. You can see notifications by clicking the bell symbol in the top right, or the events menu option (shown as '4' in Step 6).
If you only want to see geo-fence notifications, you can de-select other events in 'Notification Settings' (shown as '6' in Step 6).
Unfortunately at present, there is no way to have notifications 'ping' you, or email out. If you need this function, stick to the text-based geofencing explained in the devices manual which will send you text-alerts. If this changes with online tracking, we'll update it at the top of this page.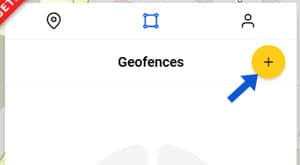 If you get stuck: Please contact us here, and include your online account login in the message box so we can try to solve your issue quicker.