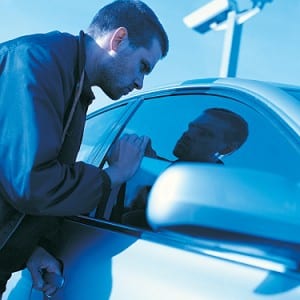 Stop Something Being Stolen – or retrieve it with a GPS tracker
Two days ago, I woke in the night at 4am and heard a rumbling outside on the road. I saw two people rolling a large wheely bin up the road, until out of sight, whilst muttering to themselves. In the morning, I realised it was our bin. We drove around town looking for it (it was labelled with our house), but to no avail. Somewhere amidst all the thoughts of "I wish I'd chased after them", I thought to myself "if only I had concealed a tracker in the bin". It won't stop something being stolen in the first place, but it will certainly help you recover it.
Admittedly, a bin isn't the first thing you might think of tracking. But anything that is prone to being stolen, or something which could be vulnerable to theft, might be worth tracking to stop something being stolen.
A GPS tracker, or GPS tracking device, is a small gadget which uses a SIM card. It continually monitors its own location via the GPS satellites which orbit the earth. You can then either text the GPS Tracker to find out its location, or look online to track its location as it moves (if you have GPRS enabled).
Do you want to stop something being stolen?
You might want to stop something being stolen yourself – a car, a briefcase, a garden gnome, a bike – anything at all. Whatever your situation, there will be an ideal GPS tracker which serves the purpose. Whether a small GPS tracker with a long battery life, a convenient GPS tracker with online tracking available – just let us know and we'll help you stop something being stolen.