Returning Your Device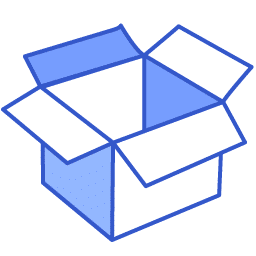 We're sorry to hear that you need to return your device. We aim to resolve all issues as soon as possible, and understand that you don't want to be without your device any longer than necessary! Please return it to:
Stray Star Ltd
8 Drake Close
Cullompton
Devon
EX15 1FN
Use First Class Signed For mail. Please write your order number on the back of the envelope or on a note inside, so that your order history can be tracked (if you cannot find this, then some kind of identifying information like an email address or phone number so that we can link it to a raised issue). If you wish to have the device sent back to a different shipping address than the original order, be sure to mention this on a note also.
Notes for Faulty or Damaged Items
If you are returning your device because it has a fault, and are expecting a replacement, then you can leave your SIM inside.
We'll then install your SIM into the replacement device, if appropriate. You do not need to include the box or accessories in this instance, unless relevant (e.g. you think your lead may be damaged). Doing this will only incur extra postage charges.
Putting just the device itself inside a jiffy bag is fine and should cost around £2.85 for First Class Signed (the thickness just about counts as a large letter). If you needlessly wrap it in more things (bubblewrap, cardboard etc) it will jump up to £5.05.
Notes for Trial Period Returns
If you are returning because within seven days because you decided that the device wasn't suitable for your needs, then please ensure that all accessories and packaging are included, in their original condition. If you wish to keep using your activated SIM card in another device, please do not remove it – instead just let us know and we'll send you a free replacement to activate in place of your existing SIM (carrying across your phone number and any existing credit). Attempting to remove the SIM will be a risk to the undamaged condition of the device.

At the Post Office:
If asked of the item's value, it's fine to just say "£50" (this will prevent them pushing "special delivery" or extra insurance as an option, which really isn't necessary. However you can obviously choose Special Delivery if you wish).
Ultimately, please remember that it is your responsibility to ensure that your device reaches us in the same condition that it left.