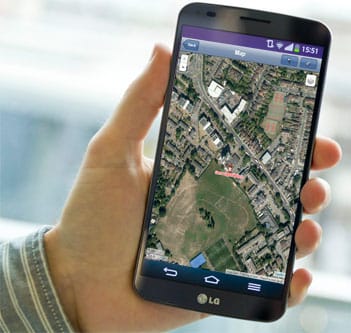 Using GPRS tracking on a Smart Phone
NOTE: You need to have successfully set up online tracking before enabling it for your smart phone. If you haven't done this yet, please follow the guide referenced in your manual.
You might have tried logging into the online tracking website on a smart phone, or a tablet. If so, you'll notice how fiddly and frustrating it can be to use on a small screen!
This little guide shows you how to get it working on your mobile phone 😉
Please note though that you'll only see the current location – not a history of tracks. You'll need to log in on a desktop for all that information.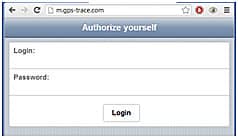 On your phone or a desktop, visit m.gps-trace.com.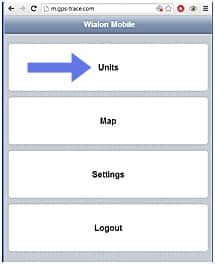 Then click on "UNITS"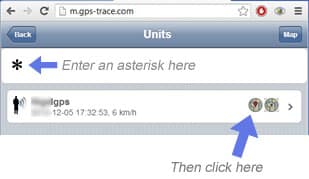 On the next screen, you will just see one box at first.
Enter an asterisk in to this box (if on a phone you'll need to press your symbols button) – you'll then see your Tracker information appear below it.
Then click the icon indicated in the image (the left of the two).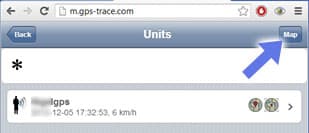 Almost there – now click on the map symbol at the top right.

That's it! Next time you log in, click on "Maps", and you'll see the location on the map.
Other Tips
You should be able to save a bookmark of "m.gps-trace.com" on your smart phone. If your phone saves your login information, it will then be very easy to click on the bookmark and see the location at any time.
If you click on the three little squares on top of each other to the top right of your map, you can then choose whether to show Google Streets, Satellite or both at once (Hybrid).