GPS Trackers for Alzheimer's Patients
- When People Go Missing
GPS Trackers for Alzheimer's patients are an essential device for those at risk of wandering. 
There are currently over 850,000 people with dementia in the UK, 62% of which have Alzheimer's disease (sourced from Alzheimer's Society).
1 in 6 people over the age of 80 have dementia.
70% of people in care homes, and 25%  of hospital bed patients have dementia or severe memory problems.
There are over 40,000 people under 65 with dementia in the UK.
---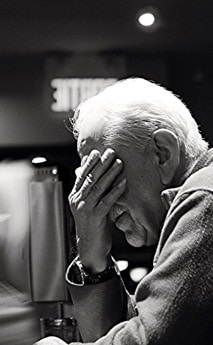 GPS Trackers for Alzheimer's Patients Who Wander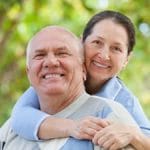 ---
Jean in Manchester has a Father with Alzheimer's living in Crewe. He started going for wanders during the day, and sometimes during the evening. On one occasion, it was hours before it was realised that he might be lost - and so the Police were called.
Anyone in this situation will relate to the panic and stress that's caused - neighbours, friends and relatives may all be brought into the search, the Police are continuously calling for information and may even put a helicopter out. We've heard these stories time and time again.
While Alzheimer's patients are often found in time, sadly this isn't always the case. If not found within 48 hours, up to half can suffer serious injury or death.
Care homes offers some reassurance with better prevention for wandering - but ultimately the balance between safety and personal freedom can be a tough decision to make. GPS Trackers for Alzheimer's patients really help - giving the best of both worlds. 
"Thanks so much for the prompt dispatch and delivery of the GPS Tracker I ordered for my Mum. Giving her the Tracker has taken some major stress away as she just started to wander some distance from her home last week….which also meant getting Sussex police involved. I think its a fantastic bit of potentially life saving equipment and would encourage anyone with a relative in a similar situation to get one. Great peace of mind. Once again thank you for your excellent customer service."Gary, UK
Our GPS Trackers for Alzheimer's Patients - 7 Great Features
GPS Trackers for Alzheimer's patients can vary hugely, with most having various flaws or disadvantages. We've made sure our GPS Trackers for Alzheimer's or dementia are optimised for your reassurance.
So as well as instant map locations, wandering alerts, SOS alerts, up to 7 days battery, free online tracking, and a pre-installed free GPS Tracker SIM - you can also enjoy these specific Alzheimer's features:
Tamperproof - it can't be accidentally switched off by fidgeting
Waterproof - even if taken out in the rain or a shower, it won't be harmed
Easy to carry - with a velcro pouch, lanyard or keyring
Deactivate buttons - if they may be accidentally pressed, you can disable the SOS and call-out buttons without losing other vital alert texts
Set specific boundaries online - you can draw a polygon shape to be alerted for going in or out of - email alerts sent straight to your inbox
Fall alerts - the devices also work as fall detectors, alerting you if the person falls
Cheap repairs if damaged - if they happen to be damaged, we can replace the casing for you and restore them to good as new.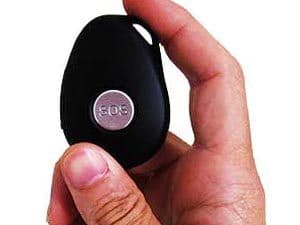 ---
More about our GPS Trackers for Alzheimer's Patients:
---
On top of that is our great customer service and aftercare, always here to help! You can read more about GPS Trackers for Alzheimer's patients via our specific pages all about dementia trackers and elderly trackers. Or, take a look at our GPS dementia tracker for the full breakdown of features and benefits.
"I use the tracker for my father who has dementia and there are two of us caring for him. It is working fine for us, thank you, we have had no problems and it gives us some reassurance that we can find him if he wanders. The police have also been informed that he has a tracker and can be located, as they are sometimes called out when he goes missing."Nichola, UK

No hidden fees, subscriptions or costs - buy today, receive as early as tomorrow
Our GPS Trackers for Alzheimer's Patients
Read more about our Stray Star dementia tracker with a list of unique features. Discrete, waterproof, tamperproof, free online tracking, no subscriptions - it leaves you in complete control.
---