Alzheimer's Tracking Devices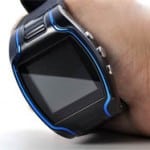 Our Alzheimer's Tracking devices benefit from the following features:
User friendly for Alzheimer's patients at risk of wandering
Our two main Alzheimer's tracking devices each have distinctive features to make life easier. Our Personal GPS Tracker is a great quality small GPS tracking device, with long battery duration. Our GPS tracker watch is an Alzheimer's tracking device which can be easily worn around the wrist.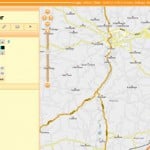 Alzheimer's tracking devices can be instantly located via GPS and GSM networks
By texting our GPS tracking devices with "6660000" you will receive an instant reply text with the location coordinates of the tracker. If you have a smart phone, then a similar text will give you a URL link to Google Maps in the text – so you can instantly load up a map. Also – our Alzheimer's tracking devices can be located online using GPRS – just log into a website to see where the tracker has been.
Alzheimer's tracking devices have SOS buttons for immediate text and call alerts
Our GPS tracking devices all have SOS buttons. If the carrier gets lost or confused, pressing this button will send an automatic text message to the programmed numbers which you can set. It will also call out to the numbers – enabling a two-way conversation with the tracker holder.
I ordered it from you as I appreciated the effort in creating a website that clearly describes how to get this set up and am further grateful for the very quick response in helping get this up and running fully. It's great to see it on the map and I hope that this will enable us to keep better track of my father (who has Alzheimer's) without unduly disturbing him.
All the best,
Conrad"
Further Reading
[post_list preset="articles"]