Step 2 of 3: Set up your Account for Online Tracking
---
Visit GPS Trace (clicking opens in a new tab, so you can hope back to refer to this screen as well).
PLEASE NOTE: This third-party company (who you will shortly set your account up with) offers this free-to-use consumer tracking service as a kind gesture on the back of their main international business tracking service. Please do not contact them direct with any problems as you're unlikely to get a response (they're Russian, and don't want to be hassled regarding their free service!) Contact us instead if you have any issues, and we'll see where the problem is and help out. However, if you read carefully and follow all the steps, you should get it tracking just fine.
Choose a simple username and password to register for free. No personal, address or financial information is needed at all so its perfectly safe - and the email address is only for if you forget your password (you won't get spammed either).
Please note:
usernames and passwords are case-sensitive
don't use any special characters including exclamation marks or it won't let you log in
it's ok to use a simple password (there's no risk here)
write your username/password down somewhere so you don't forget them
Once that's done, exit out of that tab. You may receive a confirmation email, you can ignore that for now (you don't need to activate your account for it to work).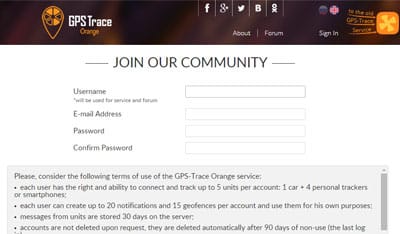 Once registered, go to orange.gps-trace.com to log in with your chosen username and password (again, click to open this page in a new window). If you visit the main homepage instead (which might be in Russian), you can click on the symbol in the top right to be taken to the login screen.
Enter your login details, and enter your account.
You should see a screen with a big "activate" button.
---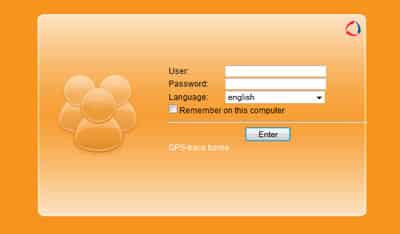 Step 3 of 3: Configure your Account
Click on the big "activate" button.
An information window will pop up.
Untick the box in the lower left corner (to stop it popping up again), then click the "X" in the top right to get rid of it. 
---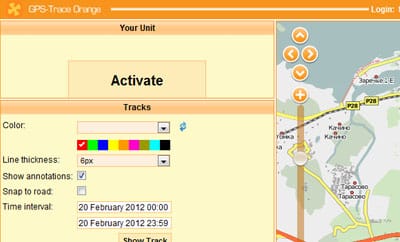 ENTER THESE DETAILS for your tracker:
Name – something to let you identify the tracker
Device type – select "MiniFinder Pico" from the dropdown menu (Why this one? Because it gives a matching data protocol for the chip inside your Personal GPS Tracker).
Unique ID – this is the 15 digit IMEI number found on the box. You can also text version to the tracker to get the IMEI number.
Phone Number – you can leave this empty, it is not required. Only the IMEI is required to recognise your device.
Device Access Password – leave this empty. It does NOT refer to your account password!
Then click OK.
---
Wait a few moments… Maybe hit "F5" to refresh the page.
You should now see your Tracker on the map! If not, wait a few moments for it to update.
If this doesn't update after ten minutes, and even after pressing F5 (refreshing your browser) you keep seeing a foreign map, then something is wrong. Look at the "If you got stuck…" section below.
---
Useful Information and Tips
That's it! You're (hopefully) now Tracking Online.