Tracking Device for Elderly People in UK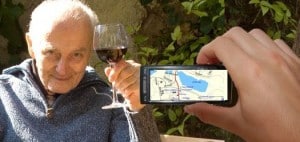 Buying a tracking device for elderly people in UK is a daunting task – there are many different sellers offering a range from very cheap (and potentially dangerous) to very expensive – and vehicle trackers as well as people trackers.
We specialise in selling a GPS tracking device for elderly people in UK – offering a fantastic product that we're excited to talk about.
A Tracking Device for elderly people in UK is useful of course because elderly people may be prone to wandering – especially if going into the later stages of Alzheimer's. They may become lost or confused – and being able to locate them is a priority concern for carers or relatives.
We sell two different tracking devices for elderly people in the UK. One is a Watch GPS Tracker, the other is a Mobile Phone GPS Tracker. The watch can be conveniently worn on the wrist – and the mobile phone has large user-friendly buttons which are great for the elderly. Both are excellent tracking devices.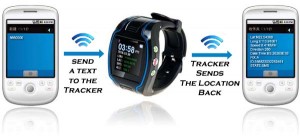 To use a tracking device for elderly people in UK, you simply put a SIM card inside the tracker (like you would with a mobile phone). It can then transmit its location to you via text, by automatic reply. So you would have your own mobile phone, you text the tracking device phone number, and it will reply with its location. You can then see the location on Google Maps. The tracker can also be programmed (again, via text messaging) to send you an alert if it strays too far from a certain point. This is excellent if you want to know if your elderly ward has left the street, for example. Because they have SIM cards, a tracking device for elderly people in UK can also function like a mobile phone – being able to make and receive calls with the on-board microphone and speaker. Other great features include remote listening (where you can listen to the surroundings of the tracking device) and an SOS button – which can be pressed to send an alert to your mobile phone.
All in all – our Watch GPS Tracker and Mobile Phone GPS Tracker are both excellent as a tracking device for elderly people in UK.
Further Reading
[post_list preset="articles"]