The Smallest GPS Trackers That Actually Work
The Smallest GPS Trackers Suitable For Anyone
Our GPSX2 is a GPS tracker we're very proud of – its not only the smallest GPS tracker for everyday use but also just 50 grams. It measures 64mm by 40mm by 18mm, and is small and light enough to be worn with the lanyard strap, or carried in a small pocket. Despite being a smallest GPS tracker, it has an SOS button (which can be deactivated), geo-fencing, speed alerts, two-way calling and remote listening.
The Most Popular Of The Smallest GPS Trackers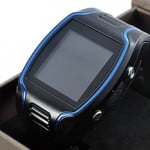 One of the most popular smallest GPS trackers is our GPS Watch Tracker. Its barely bigger than a large postage stamp, can be worn as a watch, yet still packs in some incredibly useful features. As with all our GPS trackers, you can locate the device using a simple text message (the location coordinates are sent by reply and can lead directly to the location on Google Maps), or tracked online. Despite being tiny, the battery gives an impressive 18 hours of continuous GPS use, and 48 hours on standby. Despite being of the smallest GPS trackers, it can also be used as a mobile phone – with two-way calling enabled by the on-board speaker and microphone, and two programmable call buttons. Other great features are an SOS button, geo-fencing (receive alerts if the smallest GPS tracker strays too far) and remote listening. That's right – the smallest GPS tracker can also be used as a covert surveillance device!
If you take the straps off, then this really does become one of the smallest GPS Trackers.
Vehicle Tracking – the Smallest GPS Tracker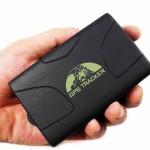 Our Vehicle GPS Tracker is one of the best smallest GPS trackers for a car, van, boat or any other vehicle. Despite being handheld, it packs an impressive 40 day battery of continuous GPS tracking, or 60 days on standby. We love our GPS Vehicle Tracker – it doesn't even need installing – but the option is there if you want it (it comes supplied with all the necessary leads). Being magnetic, and having all the great features of geo-fencing, speed alerts, online tracking, track by text – its a perfect buy for anyone looking for the smallest GPS tracker for a car.
[scg_html_post-ad-car]
Why Are Ours the Best Smallest GPS Trackers?
We believe ours are the best smallest GPS trackers that still offer practical GPS functionality and decent battery life. We have seen and tested the absolute smallest GPS Trackers (one barely smaller than our GPS Watch Tracker) and the results were bad. The location coordinates didn't have Google Map links, the instructions could barely be understood, online tracking was impossible, and the battery life just a few hours.
Our trackers are not just the smallest GPS trackers – they're specifically designed for personal use. They all have brilliant GPS functions that are there if you need them (e.g. geo-fencing, getting a text alert if the GPS tracker moves too far from a set point), and good batteries.
We also provide the best manuals, and friendly online assistance if you get stuck.
So if you're looking for the best quality smallest GPS trackers, you're in the right place.
Further Reading
[post_list preset="articles"]