A Powerful GPS Magnetic Car Tracker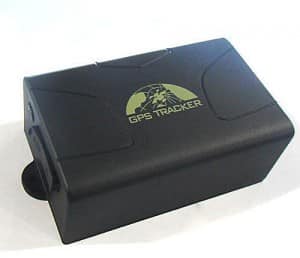 Our GPS Magnetic Car Tracker impresses with a handful of fantastic features:
Long Battery Life – over a month
Strong magnet – will be pulled from your hands
Waterproof – leave on a car for weeks
Free online tracking – no ongoing costs!
Locate anytime via text
Set up alerts for places or speeds!
GPS Magnetic Car Tracker Uses
Our GPS Magnetic Car Tracker is popular for a range of uses. Although full wiring is included, they aren't needed because the GPS magnetic Car Tracker can function for weeks with the built-in battery. Because the magnet is strong, and the casing is robust and waterproof, it can be stuck very easily and left on a vehicle for weeks.
Of course, it doesn't have to be a car – it could be a van, truck, boat, bike or even a container, briefcase or anything else you want to track! The long battery life means you only have to re-charge it about once a month (or longer, depending on usage).
The GPS Magnetic Car Tracker can send alerts for a few different situations. You can set up a distance from a certain location – so if the tracker goes further, you'll know about it immediately. This might be useful for detecting theft, or if that "friend" who is borrowing your car for the weekend doesn't just go to the local town like they said. Speed alerts will tell you if a vehicle goes over a certain speed. Also, if the battery runs too low, you can have an alert text sent to you.
The Most Convenient GPS Magnetic Car Tracker

Using the GPS Magnetic Car Tracker is almost too easy. You can send a text message to it from your mobile phone, and it will then automatically reply with its location. Included are the accurate location coordinates, the speed, and a live link to Google Maps which is great if you have an iPad or internet phone.
You can also set up online tracking for free – we give you a step by step guide. All you need for this is a data-enabled SIM card. We let our customers choose their own SIM cards depending on location and personal preferences – but we recommend our partner SIM providers as they give the cheapest rates we can find.
Buy the GPS Magnetic Car Tracker
Sound good? Good! If you're interested in finding out more about our GPS Magnetic Car Tracker, reading the FAQ or making a purchase, please click here or on the box below.