GPS Watch Tracker
Our GPS Watch Tracker is a must-have for anyone at risk of getting lost – or wanting a mini-mobile phone on their wrist.
GPS Watch Tracker – Mobile Phone, Watch & GPS Tracker all in one!
Locate anywhere via text message
The GPS Watch Tracker has the SIRFIII GPS chipset, offering reliable and accurate location tracking. Using the SIM inside, it can then transmit this information to another mobile phone when requested by text. So you simply have to send a text message to the GPS watch tracker, and it will automatically respond with a text with its location coordinates. If you have a smart phone, then simply click on a link in the text to be taken to Google Maps. You can also set up live, online tracking very easily for the GPS Watch Tracker.
Live online tracking is easy with the GPS watch tracker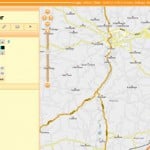 When you purchase a GPS watch tracker, you will receive in the package a thorough printed manual with the tracker. There are details of how to set up your online tracking webpage – and it can be done in just five minutes with our step-by-step guide. This allows you to log in to a website, and see the location of the GPS watch tracker. Please note however that a data enabled SIM is needed for live online tracking, as the GPS watch tracker has to upload packets of information to the internet. We can supply a free SIM which has a monthly contract (ongoing, no minimum terms) from £5 per month.
The GPS Watch Tracker is a Mini Mobile Phone!
With the onboard microphone and speaker, you can make and receive calls with the GPS watch tracker. Two phone numbers can be programmed in, so at the push of a button the gps watch tracker wearer can call the numbers. They can also answer any calls made to the watch. The call quality is excellent!
The GPS Watch Tracker has an SOS button for emergencies
Should the GPS watch tracker need it, there is an SOS button on the side of the watch. Pressing this sends an alert text to the programmed numbers, as well as calls them in turn.
Geo-fencing
The GPS tracker watch can be easily programmed to send an alert text if the wearer strays too far from a given point. This can be programmed in terms of a radius, or just if they move to the next GPS base station (which is about 2000 meters). An alert text will then be sent to the programmed mobile number. This is excellent if you have an elderly relative who is at risk of wandering.
Remote listening – the GPS watch tracker is also a surveillance device!
You can text the GPS watch tracker, and it will automatically call you back with the microphone enabled. You can then listen in to the surroundings. Imagine for example being in an important work meeting – your partner could listen in discretely. Obviously, this should only be used legally and ethically, with the watch wearers consent!
Buy your own GPS Watch Tracker
[scg_html_post-ad-watch]
All our trackers are sent with free UK first class delivery, in lovely presentation boxes with batteries, thorough English manual, USB charger and UK plug.
Further Reading
[post_list preset="articles"]