Magnetic GPS Car Tracker: Track via Text or Online, 60 Day Battery
[one_third]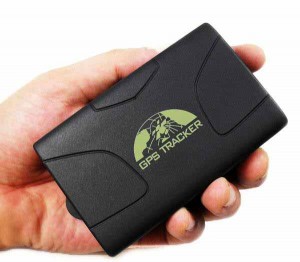 [/one_third] [two_third_last]
Our Magnetic GPS Car Tracker won't let you down. It's wireless (doesn't require fiddly installation) and has up to 60 days battery life. It's easy to attach to vehicles with a powerful magnet and waterproof case. It also comes with a car lighter charger. The Magnetic GPS Car Tracker is perfect for any vehicle, whether placed inside or outside the chassis.
[/two_third_last] [one_third]

[/one_third] [two_third_last]
The ideal GPS Tracker for…
Stroke patients / the elderly – who may be at risk of becoming lost or having an accident
Employers monitoring staff use of company vehicles
Family members who want to track their loved ones when on the road
Asset protection – easily placed on cars, motorbikes, bicycles, caravans or other vehicles. [/two_third_last] [toggle title="How Does the GPS Car Tracker Work?"] [one_third]Accurate Locations[/one_third] [two_third_last]Our GPS Car Tracker uses the excellent SiRFstarIII GPS chip – allowing incredibly accurate positioning (within a meter) using overhead satellites. If you are fixing the Tracker inside of a car, there is also an (optional) attachable GPS antenna aerial to be extra sure of a good signal. [/two_third_last]
[one_third]
Locate By Sending A Text
[/one_third] [two_third_last]When you call the GPS Car Tracker's phone number (it has its own SIM card pre-installed), it will instantly send you a text message with a location link. Just click on the Google Maps link to see the location immediately on your phone. You can also see the tracker moving in real-time by using
online tracking
, which is free to set up. There are many other excellent functions such as text alerts if the car goes too far, if it enters a certain area, SOS button (if inside the car) and remote listening – see below to see the full list of functions. You'll be surprised by what it can do! All of the functions are set up by sending specific text messages, so you can configure the device from your own mobile phone wherever you are. [/two_third_last]
[one_third]
Ours Are Very Cheap To Use!
[/one_third] [two_third_last]GPS Trackers need their own SIM cards to send/receive texts, like mobile phones. They are not locked to any network, so you are free to use your own SIM if you have one spare. We offer a
free pre-installed SIM
, with no contracts, really cheap texts (6p each on pay as you go), and £5 of free credit when activated – click on the link for more details. Most customers just use locations by text and spend less than £5 per month – which gives over 80 location texts. If you happen to travel, the international roaming charges are also really cheap! [/two_third_last]
There are no tie-in contracts, minimum use restrictions, hidden fees or ongoing subscriptions at all – you just pay for your own texts (5p each) and/or data (5p per megabyte, only if online tracking used) that you use and no more!
[/toggle] [toggle title="Buy Today with Free Delivery & SIM Card"] [scg_html_sim] [one_third]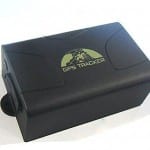 [/one_third] [two_third_last]
GPS Car Tracker
Buy Today for only 189.99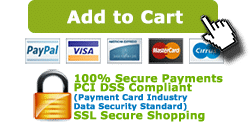 In stock and ready to ship from UK today
[scg_html_buyblurb]
[/two_third_last] [/toggle]
GPS Car Tracker Features
For more details, click on a feature heading.
[toggle title="Instant Location by Calling the Car Tracker"]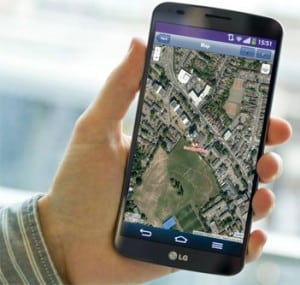 The GPS Car Tracker transmits its location via text message. It therefore requires a SIM card (which we can provide for free – then just 5p per location text with no ongoing contract). You are also welcome to use your own SIM. Please note that the Car Tracker is not compatible with 3G only SIMs (which only rules out the 3 network in the UK).
You can then call the phone number for the Car GPS Tracker SIM (installed inside the Tracker), from any phone. It will automatically hang up (so no call charge) then immediately reply by text with its exact location.
This can then be clicked on to go directly to Google Maps (if you have an internet phone such as android, Blackberry or iPhone), or entered into Google Maps on a computer. The GPS Car Tracker is incredibly accurate – and the text message will also let you know the speed of travel (if the tracker is moving).[/toggle]
[toggle title="Free Online Car Tracking – with 30 Day History"]
Log in to a website to see the car's movements and locations for the past 30 days
[two_third]When set up, you simply log into the online tracking website. You can instantly see the location of the vehicle on a map. By selecting a date or date-range, you can see the track of where the vehicle has been. Each point on the map is accompanied by a date and time – so you see can exactly when and where the GPS Car Tracker was. If you use today's date, then the tracking will be in real-time of where the tracker is right now. This is very useful for many situations.[/two_third][one_third_last]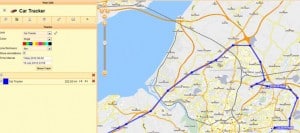 [/one_third_last]
You can set the time interval for how often the tracker uploads information – e.g. every minute, every ten minutes, every hour.
Easy to set up
We provide a step-by-step guide to getting your car GPS Car Tracker tracked online. By following our guide, you should be set up in just a few minutes.
Requirements For online tracking
There are no ongoing fees from us for unlimited online tracking – it is free to use. All you need is a data-plan for the SIM inside the Tracker. Through our SIM partners, these are only £10pm with unlimited data usage and texts (and there is no ongoing contract so you can just use a month, then drop down to the lower price if you wish). If using your own SIM, just make sure it has a data-plan. Costs vary from network to network. [/toggle] [toggle title="SD Card Slot for recording locations"]
A small SD card slot inside (SD card not included – but they only cost approx £2) can record locations, should the tracker lose GSM or GPRS signal.
[/toggle] [toggle title="Magnetic – Easy to Install"]
No fiddly wiring behind the dashboard – stick this car tracker underneath or on the side of a car, van or truck. The magnet will be pulled from your hand and stick with a powerful grip. It can be easily removed, or switched from vehicle to vehicle.
Because it can attach itself to the outside of a vehicle (or underneath), you can also install or retrieve it without having access to the vehicle. It is robust, encased in tough plastic, and also waterproof.
Full wiring and a relay is supplied if you do wish to install it to the car's electrics.
If using inside a car, you can also use the supplied cigarette-charger cable for constant power.
[/toggle] [toggle title="Long Battery Life – up to 60 Days"]
The standby battery duration is 60 days – this is with minimal use. With light use (i.e. making occasional location requests), it can still last over a month before it needs recharging. With constant online tracking (e.g. location updates every minute) then the battery life is reduced according to usage. A charger is supplied for charging the Car Tracker. If you wish, you can also install the Car Tracker to the vehicle's electrics – full wiring is provided (but this is optional whether you want to use or not).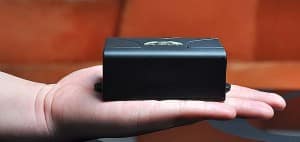 [/toggle] [toggle title="Know Immediately if the Vehicle is Stolen, Or Strays Too Far"]
The GPS Car Tracker has "geo-fencing". This means that you can remotely program the GPS Car Tracker to alert you if it moves beyond a certain distance from a fixed point. This has all sorts of uses – not just in being alerted of theft. You can know immediately if someone borrows your car, or drives it too far! [/toggle] [toggle title="Useful Accessories Included"]
Your GPS Car Tracker package comes with plenty of accessories.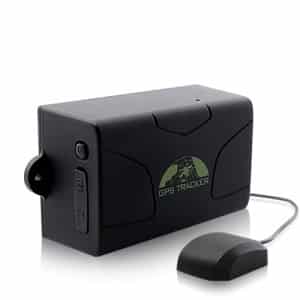 A GPS Antenna – if you install the Tracker inside the car and want even better GPS reception
GSM Antenna – as above but for an enhanced cell phone network reception
SOS button – attached on a cord, to be placed near a dashboard. If the driver is lost or involved in an accident – pressing the button sends an SOS alert to the main programmed mobile phone number. This could also be used for less urgent needs – e.g. letting someone know that you arrived at the destination.
Full wiring kit – if you wish to install the Car Tracker to the car's electrics
Plastic pouch – extra protection for the GPS Car Tracker (although it is robust and waterproof)
Charging cable and plug – to charge the battery inside the GPS Car Tracker
Full english manual – explains all features, with troubleshooting guide
[/toggle] [toggle title="Set Auto-Tracking to Get Regular Locations"]
You can call the tracker to have a location text sent. Or, you can set the tracker (remotely, via text) to report once every (x) seconds for (x) times. For example, you could set it to report once a minute for half an hour, or once every 15 minutes, for the next four hours. This also allows you to set the frequency of uploads if using GPRS. [/toggle]
[toggle title="Surveillance – listen via the inbuilt microphone"]
You can text a specific command to the GPS Car Tracker, which will enable you to call it and listen in via the microphone. It picks up a good surrounding area, and is very clear. If you want a smaller and more discrete GPS Tracker to do this, read about our Personal GPS Tracker here. [/toggle] [toggle title="Totally Discrete"]
The GPS Car Tracker doesn't make a sound. Whether you are calling or texting the Car Tracker for an immediate location, or calling to listen in via the inbuilt microphone – it is completely silent, and there are no flashing lights. [/toggle] [toggle title="Locate from anywhere in the world"]
The GPS Car Tracker is quad-band and 2G meaning it works anywhere in the world except Canada, Australia and New Zealand. You just need to use a SIM card that will work in your country (the pre-installed SIM cards are for UK customers only, but can also work outside of the UK with international roaming). If you have online tracking set up then you can log into a website from anywhere in the world to see the location of the GPS Car Tracker. You can also call it and still receive a location text message from anywhere in the world. Say for example you are going away on holiday, you might want to be able to know where your car is (or has been, if being lent out). [/toggle]


[scg_html_sim]
Buy the GPS Car Tracker Today
[one_third]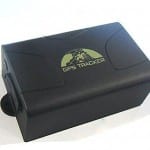 [/one_third] [two_third_last]
GPS Car Tracker
Buy Today for only 189.99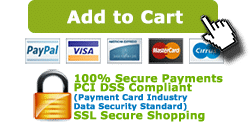 In stock and ready to ship from UK today
[scg_html_buyblurb]
[/two_third_last]
"It's great to see the gps tracker on the map."
Mr Levy
"Very happy with the purchase, and the courteous speedy service we received. Many thanks for all your help." LB
GPS Car Tracker At a Glance: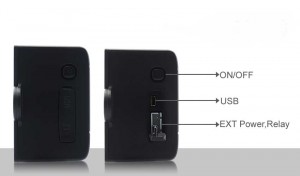 Tracking via SMS and online GPRS
Tracking by time interval: 5s, 10s, 15s, 20s etc
Works worldwide: Quad band (GSM 850/900/1800/1900MHZ)
Geo-fencing
Remote listening via built-in quality microphone
SOS alert button SMS to alert location
Low battery alert
Device turned off alert
Car battery powered or internal battery
Long life rechargeable internal battery: 40 days with regular usage
Can choose internal or external GSM antenna and GPS antenna
Waterproof design + Powerful Magnet
Dimension:96mm x 64mm x 25mm
Weight: 200g
GPS chip:SIRF3 chip
GPS accuracy :5m
Time To First Fix Cold status 45s,Hot status 1s
Input Voltage:9-36V DC
Operation temperature:-40°C to +75°C
Humidity:5%–95% non-condensing
GPS Car Tracker Package Contents
GPS Car Tracker
Cables for car wiring (optional whether you want to install)
AC Charger
External GPS antenna (optional whether you want to use, enhances the accuracy from 5 meters to 3 meters)
Plastic carry case
SOS connector lead, press a button to send automatic text locations (optional whether you want to use)
Box
Detailed manual
Car GPS Tracker – Frequently Asked Questions
[toggle title="How accurate is this?"]
The GPS Car Tracker is very accurate! The unit is accurate to 5 meters. Included is an external GPS antenna, which if used can increase the accuracy to within 3 meters.[/toggle] [toggle title="Do I need a SIM card?"]

Yes, the GPS Car tracker requires a SIM card to be able to send and receive text messages. You can use your own SIM, depending on your needs and usage (e.g. pay as you go or contract), or use our partnered SIM providers. The SIM's we provide for free are just £5pm for 300 texts and 20p per day of internet usage, or £10pm for unlimited texts and internet usage. [/toggle] [toggle title="The package contents includes wiring – do I need to have it installed at a garage?"]

Absolutely not! The GPS Tracker itself works completely wirelessly. The internal long-life battery will power the GPS Car Tracker for up to 60 days on standby, and over a month with daily normal usage. The wiring is included should you want to connect the Car Tracker to your cars electrics – doing this means it never needs to be removed or charged, and allows more functionality e.g. remotely stopping the car's power. That is why this tracker is so excellent – you can place it anywhere (even outside the car by using the strong magnet in the waterproof case), and leave for a long time before it needs to be charged.[/toggle] [toggle title="Do I have to have an internet phone – android, Blackberry, IPhone etc?"]

No. With a non-internet phone, you still have two easy options for tracking. You can easily type the location coordinates received via text into Google Maps on a computer. Or, you can log into a website and use the online tracking functionality (this requires a data-enabled SIM card which is a maximum of £10pm using our partnered SIM provider).[/toggle] [toggle title="Can this be used on a boat?"]

The GPS Car Tracker works great on boats. It is waterproof, has long battery life, and has useful features such as geo-fencing (so you can be alerted if your boat happens to move too far). [/toggle] [toggle title="Will it work abroad?"]

Yes. GPS signals will work anywhere in the world, and GSM (mobile) signals work in most areas of the world, especially urban areas. The main difference is the cost of using the SIM card in the tracker, if you buy it for one country then take it to another. The SIM provider we are partnered with only charges 10p per text within in Europe. If you are buying the tracker for use abroad (e.g. France, India etc) then you will of course need to get a SIM card for your own country.

It will not work in Australia, New Zealand, Canada or the US (after 2016) due to the lack of 2G network in those countries. [/toggle] [one_fourth][/one_fourth][three_fourth_last]

Have a Question?

If you have any more questions about the GPS Car Tracker, please just ask – click here. From the contact page, you can also read answers to more general Frequently Asked Questions. [/three_fourth_last]



[one_third][/one_third] [two_third_last]