GPS Tracking for the Elderly Can Protect People with Alzheimer's, Dementia, or at risk of wandering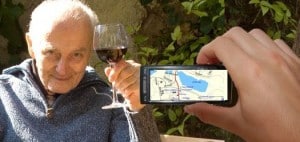 Our GPS Tracking for Elderly people provides many people with extra reassurance. The GPS tracking devices not only give reassurance to the carer, but a little extra comfort for the elderly person too – who might feel freer to wander without as much risk of being lost.
GPS Tracking For Elderly With Geo-Fencing
GPS Tracking for elderly wanderers is now a little easier with a useful function called "geo-fencing". It allows you to set the GPS Tracker to send you an automatic text alert if the elderly person wanders a certain distance from a certain point. So if they wander 100 meters from their house, you will receive a text alert and know exactly where they are.
Our Personal GPS Tracking for Elderly Wanderers is a device which takes geo-fencing one step further. You can receive alerts if the tracker moves out of a zone, or into a zone. So you can set up five places, and know if the GPS tracker goes into any of those zones.
GPS Tracking For Elderly Alzheimers or Dementia Patients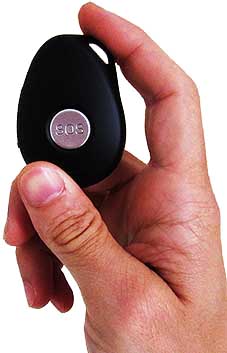 Our Personal GPS Tracker has a large SOS button on the front, which when pressed, sends an automatic text alert to up to three carers. It also calls the numbers in turn, to connect for a two-way conversation. This is all very cheap too – it uses a standard SIM card (which we provide for free if you need one) and then has standard text and call costs. These can be inclusive minutes and texts though – so might only be £5 per month.
This GPS tracker makes GPS tracking for elderly dementia patients a little more reassuring – you can call the GPS Tracker to listen in to the surroundings, or have a two-way conversation with the person. You can even remotely set the GPS tracker to call any other phone number, so if the elderly person wanted to speak to someone specifically, you could connect the call for them. All of these functions can be carried out by sending specific text messages to the device.
How GPS Tracking for Elderly People Send The Locations
The GPS Tracking Devices send you their location information via text message, to your mobile phone. You can then either put the location coordinates into Google Maps on a computer, or if you have a modern internet phone, click on a link within the text to see the location. Its a lot easier than it sounds, and our detailed manual accompanying your GPS Tracker will explain all you need to know.
We specialise in GPS Tracking for elderly people with dementia or Alzheimer's, and many of our customers use the GPS Trackers for this purpose. If you have any questions at all, just get in touch.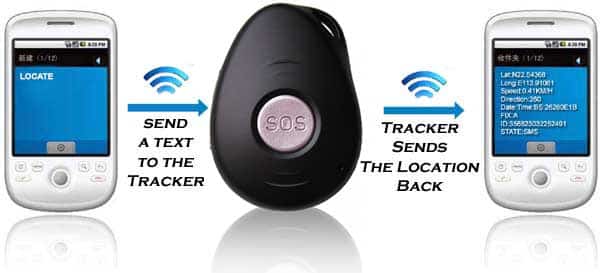 Further Reading
[post_list preset="articles"]