Mobile Phone GPS Tracker

A Favourite Gadget for the Elderly
Big Buttons
Radio
Flashlight
SOS Alert Button – texts/calls carer
Geo-Fencing
Locate via a text message
Free use of online tracking website
A fantastic GPS Tracker and Mobile Phone for the elderly – with FM radio and flashlight. Instant location tracking, live online tracking, SOS panic button – see below for further details.

A Popular Mobile Phone for…
Alzheimer's or dementia sufferers – who may wander or be vulnerable.
Carers or relatives of the elderly – under the guise of a user-friendly big-buttoned phone, you can also track their location or listen in remotely for extra reassurance.
Mobile Phone GPS Tracker Features
Click on a heading to read more details.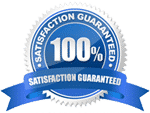 Great Customer Service and Aftercare
We want you to be happy with your GPS Tracker! Our user-friendly manuals and helpful online guides should make things easy - but if not, we're here to help. All of our testimonials are 100% genuine, unsolicited and verifiable.
No Ongoing Fees!
We charge no subscription fees or hidden costs whatsoever. Online tracking is also free to set up. You'll only pay for location texts (5p each) and calls (SIM usage, basically).
Buy The Mobile Phone GPS Tracker Today
Mobile Phone GPS Tracker
Buy Today for only £149.99
Sorry, out of Stock

When more units are available, this page will be updated. You may be interested in purchasing the Personal GPS Tracker instead, a smaller tracker with excellent tracking functionality. Please click here to read more.

Instant Locations By Text or Online ✔
No Monthly Fees ✔
Satisfaction Guarantee ✔
No Call Centers, you're in control ✔
Fast Delivery ✔
Free SIM Card ✔
Thorough Manual ✔
Excellent Customer Service ✔
Peace of Mind! ✔
Mobile Phone GPS Tracker at a Glance…
GPS806 GPS Tracker with Big Button Mobile Phone for Elderly
Quad-band GSM for worldwide use (850MHz, 900MHz, 1800MHz, 1900MHz)
Real-Time tracking
Built-in advanced GPS receiver
SOS button to send SMS help message and calls to programmed numbers
Instant location tracking
GSM/SMS communication
FM Radio
Flashlight
Very thin and compact, easy to conceal
Low power consumption – up to 4 days battery life
Package Contents for GPS Tracker with Mobile Phone
Global GPS Tracker with Mobile Phone (Quadband, Two Way Calling, SMS, Alerts)
Rechargeable Li-ion Battery (3.7V 750mAh)
Mini-USB Cable
UK Power Adapter
User friendly thorough manual – in English
FAQ – Frequently Asked Questions

Have a Question?
If you have any more questions about the Mobile Phone GPS Tracker, please just ask – click here. From the contact page, you can also read answers to more general Frequently Asked Questions.
Mobile Phone GPS Tracker
Buy Today for only £149.99
Sorry, out of Stock

When more units are available, this page will be updated. You may be interested in purchasing the Personal GPS Tracker instead, a smaller tracker with excellent tracking functionality. Please click here to read more.

Instant Locations By Text or Online ✔
No Monthly Fees ✔
Satisfaction Guarantee ✔
No Call Centers, you're in control ✔
Fast Delivery ✔
Free SIM Card ✔
Thorough Manual ✔
Excellent Customer Service ✔
Peace of Mind! ✔