GPS Trackers for Cars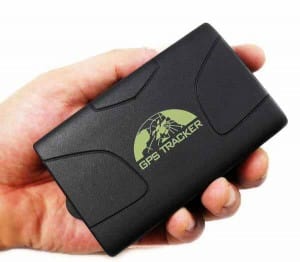 Our GPS Trackers for cars are the best choice when it comes to vehicle tracking.
Most GPS trackers for cars require complex wiring, professional installation, and cost a monthly subscription to be able to locate.
Our GPS Trackers for Cars:
Our Trackers for Cars Give Automatic Alerts
Our GPS trackers for vehicle tracking have a built-in feature which is incredibly useful. Called "Geo-fencing", it allows the GPS Tracker to alert you if it strays a set distance from a given point. If for example you lend a car to someone, you might want to know if they travel a certain distance away (or even, over a certain speed).
If you hide the GPS Car Tracker in your car or boat, you can then be notified if someone steals it. If it travels a certain distance, you'll get sent a text with the location. You can then make more location requests until you find your vehicle.
The Trackers for Cars also give speed alerts. Set a particular speed, and once the tracker travels faster than that speed, it will send you an automatic alert text!
Get Instant Location Reports From Our GPS Car Tracker
Your GPS Car Tracker will have its own SIM number, from the unique SIM you put inside (which you can provide yourself, or we'll install one for free). All you need to do is call the GPS car tracker from your mobile phone. It will automatically respond via text message with the location coordinates and map location.
You can also send specific text commands to the car tracker to initiate many different functions. For example, it even has a small built in microphone that you can listen out of.
Trackers for Cars Have Many Uses
Our Trackers for Cars are sold for many different uses – cars, vans, boats and even to track containers. The long battery life and robustness of the trackers for cars make them extremely versatile, and they're packed with great features. Click here to read more about using our GPS Trackers for theft protection.
Something more discrete?
Although our GPS Car Tracker is already pretty discrete with its huge magnet allowing it to be fixed anywhere – you might want something smaller and lighter which you can easily hide inside a car. If so, be sure to check out our Stray Star GPS Tracker – its packed with great functionality, is waterproof and has various battery modes providing up to 30 days of battery.