Know if they wander, fall down or need help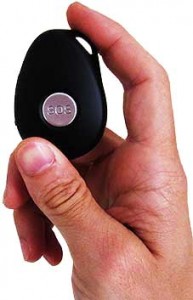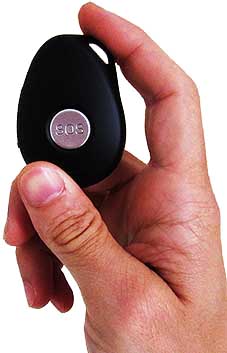 Why is our device so useful for Care Homes?
All of these useful functions are carried out remotely via text message on your (the carer's) mobile phone. The commands are simple and easy. You only need to make sure the person is carrying/wearing the tracker (which you can actually check remotely). You can do the rest from your mobile phone.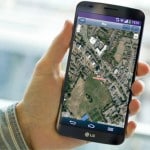 If the person wanders, know where they are
Patients wandering can lead to some difficult situations, and be potentially frightening to all involved. With our GPS Tracker, locating them is incredibly easy – it just takes a quick text message and their location will show up as a map on your phone.
Strong AGPS signal will pick up even if indoors
The weakness of most GPS Trackers is that the GPS signal disappears if the person is deep indoors. As care homes can be quite big, often the signal will disappear, so they can't be located. Our Stray Star GPS Tracker has assisted-GPS (AGPS) which means in the absence of a GPS signal, it can attempt to triangulate an approximate location based on the mobile network signal instead. This vastly improves (and speeds up) the signal, allowing for more accurate use of functions like geo-fencing. You won't find a better GPS Tracker!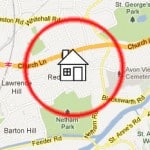 If they wander too far, receive an alert
You can set a "geo-fence" on the GPS Tracker, so that if the person wanders past an imaginary radius (e.g. 100 metres away from the care home) then the device will automatically send a text alert to you, the carer (and anyone else whose number is programmed in to the device). You will know when they've wandered too far, and exactly where they are.
Learn their regular wandering routes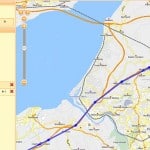 Sometimes, a routine can set in with wandering. You can easily see the full track of a route, by enabling online tracking. This is free to set up, and is easy to switch on or off. The device will regularly upload its location to a web tracking account, which you can log into to see the path of where the tracker has been over any given period of time.
If they fall down, receive an alert
If the person should somehow fall and become unconscious, the device will send text alerts to the carers. The "fall detection" mechanism detects a "shock" and then if it lies still for ten seconds, will automatically the alerts out.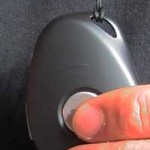 SOS "panic" button
A large button on the front of the GPS Tracker is an SOS button. Holding this down will trigger a text alert to be sent out to the carers. It will also call each of them in turn, until someone answers, to allow a 2-way conversation to take place.
Discreet, tamperproof and waterproof
Our Stray Star GPS Tracker is discrete – it has two very tiny LEDs (which can be remotely switched off without losing any functionality). It can be called with the mic enabled, without making a sound. When calling for a two-way conversation, it will make a loud brief ringtone to alert the wearer of the call. Its tamper-proof, and can't be shut off by fiddling – to switch it off, the power button and SOS button must be pressed at the same time. The SIM card is installed inside the device, so nothing can be done to interfere with its functioning. Its also waterproof – it can be taken out in rain, dropped in puddles, even worn in the shower!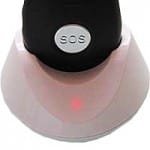 Easy to charge with a cradle
We've heard plenty of stories of care home staff damaging devices by forcing in charging leads the wrong way, or using the wrong leads. Charging is made much easier with our optional charging cradle for the Stray Star GPS Tracker – just drop it in, and leave it until the red light goes out. No need to worry about plugging in charging leads! Also, the battery is terrific on this device and can last between 7 and 30 days depending on how you use it!
Check they are ok at any time
Via a simple text command, you can get an alert reply back if the device is moving. This lets you check that its being worn or carried, and that the person you're caring for is active. You can also call the device to have a two-way conversation, or call it will just the mic enabled to listen in to the surroundings.
Long battery life
The Stray Star GPS Tracker also has up to 30 days on standby – where it can "kick into action" only when movement is detected, and then stay on for a set amount of time. Even when left on for continuous tracking/fall detection, it still has 7 days of battery.
No crazy monthly fees!
If you've shopped around, you'll notice that many products carry expensive monthly fees, or are tied into some expensive monitoring package. Ours carry no monthly fees or hidden extras – you only pay us for the device itself, then pay for your own SIM usage (which is minimal, depending on how its used).
14 Day Trial
If you aren't sure whether the person will accept wearing a GPS Tracking device, you are always welcome to test it out. If it doesn't work out for any reason (but we're sure you'll find it immensely useful!), you can return it for a refund. We only ask that you keep everything in perfect condition.
Flexible payment options
At checkout, you can choose whether to pay direct by card, Paypal, cheque or BACs transfer.
What else do you need?
All you need is your own SIM card – the small cards which slot into mobile phones, which allows the device to send text message alerts or to make/receive phone calls. On purchasing, you can opt to receive a free SIM card from us with £5 free credit. The tariff is excellent – just £5pm for 300 texts, online tracking and call time. However – you can use your own SIM card as well – our GPS Trackers are not locked to any provider!
Setting Up the device easy
All you have to do is…
Read the detailed instructions that come with the GPS Tracker
Activate the SIM card, write down the phone number
Program your number as a carer into the device
Send a simple text message whenever you need a location
That's it! You can learn how to use any of the other functions in the detailed manual – they are all straight-forward. As long as the device is switched on and charged, you can set up and carry out all of the functions remotely using your own mobile phone 🙂
More Information or to Purchase