GPS Trackers for Alzheimer's Patients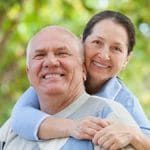 Buying a GPS tracker for an Alzheimer's patient from us is a one time payment – no hidden fees, contracts or subscriptions. We give excellent customer service and detailed manuals to ensure you get the most of your GPS tracker for an Alzheimer's patient.
Our GPS trackers for Alzheimer's patients work via text messaging. You can text the GPS tracker to receive instant GPS location coordinates back. They require their own SIM cards – and then you just pay for the texts or calls that are made. This should cost no more than £5 per month, and for most customers is just £1-2 per month (5p per text). You can read more about GPS Tracker SIM Cards here, and the costs involved.
Personal GPS Tracker For Alzheimer's Patients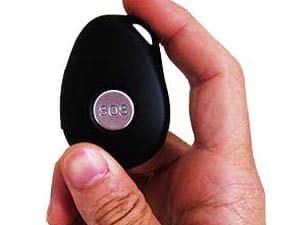 Our breakthrough Personal GPS Tracker for Alzheimer's patients is small, robust, water proof, tamper proof, and has up to 10 days of battery life – the longest you'll find for a personal GPS Tracker. The battery is built in – and it comes with a lanyard strap for easy carrying. It has a small onboard speaker and microphone, so can be used as a mobile phone. A large SOS button on the front sends alert texts and phone calls to programmed carer numbers (Which can be shared with multiple carers of the Alzheimer's patient). It can be set to send alerts if the Alzheimer's patient wanders out of or into particular zones – which can be set at any size. It really is a fantastic GPS tracker – and is only the size of a matchbox!
Our customer service is excellent. If you have questions about GPS trackers for Alzheimer's patients, please do get in touch.