A GPS Tracker can be used in a variety of ways. We sell to people needing a GPS Tracker for personal use – but they can also be used for asset tracking (to stop something being stolen), vehicles, or even just as a mini-mobile phone.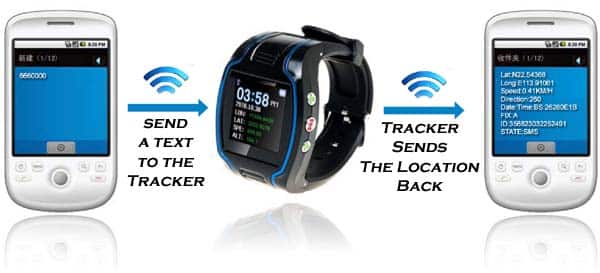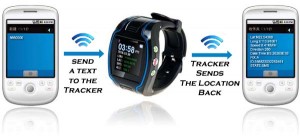 Use a GPS Tracker to locate someone
If you give a GPS tracker to someone to wear or carry, you can then track their location by texting the tracker from any mobile phone. E.g. if you text "9770000" (0000 is a password) then you will automatically get a text back with location coordinates. You can either put these into Google Maps, or click on the link direct to be taken to Google Maps (great if you have a phone with internet). You can also easily set up online tracking – so you can log into a website to track the GPS tracker online.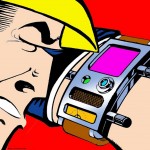 Use the GPS Tracker to keep in touch with someone
Your GPS tracker is also a mini-mobile phone. With preset numbers you can easily program via text, the GPS tracker holder can call out at the touch of a button. Even the GPS Tracker watch has an onboard mic and speaker. Dick Tracey would be proud!
Use the GPS Tracker for Remote Audio Monitoring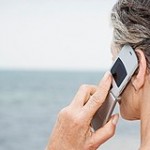 Each GPS tracker has a built-in microphone. By texting the GPS tracker with a specific command, the GPS tracker will automatically call you back with the microphone enabled. This is particularly useful as a safety feature – for example, if the GPS tracker sent an SOS alert text, you might want to listen in to the surroundings to see if they are in any trouble.
Use a GPS Tracker to make sure someone doesn't wander away
A GPS Tracker has an in-built function called geo-fencing. With a simple text command, you can program the GPS tracker to inform you if it strays too far from a particular location. This is useful if you have a relative or ward who is vulnerable to wandering or getting lost.
What does a GPS Tracker need to work?
A GPS Tracker will only be able to get a clear GPS signal if its near a window or outdoors. You also need to have a SIM card to put in the GPS tracker – they use GSM mobile networks to be able to send and receive text messages and phone calls. That's it! You don't need anything else – except someone or something to track. All our GPS trackers come with batteries, presentation boxes, down-to-earth user-friendly manuals (in English), and excellent customer service if you get stuck with anything.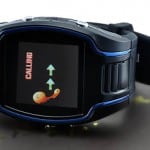 Click here to buy a GPS Tracker.