GPS Locator Alzheimer's – Know When They Wander And Where They Are
Our GPS Locators for Alzheimer's are incredibly useful – and our prices are kept incredibly low with no-ongoing costs.
A GPS locator for Alzheimer's works like this:
The Alzheimer's patient carries the GPS locator on their wrist (if the GPS tracker watch) or in their pocket. If they stray a certain distance, the GPS locator for Alzheimer's can notify a carer via text message, with the location coordinates included in the text message. If the carer wishes to know the location of the GPS locator, then they can send a specific text message to it, and receive the GPS location coordinates by reply.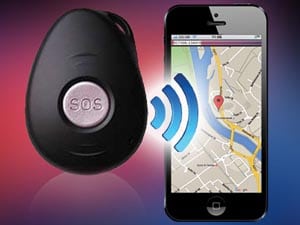 The GPS locator for Alzheimer's is like a mini-mobile phone, but with GPS satellite technology to be able to report its location on request. They just need a GPS Tracker SIM card inside to be able to transmit the information via a normal mobile signal (using text messaging). Therefore, the only costs you pay are the SIM card costs (texting from the GPS tracker), but these will cost no more than £5 per month, and will be less if you choose pay as you go. We pre-install them to make life easier – no subscriptions, contracts or minimum usage (except just one location text every three months – which only costs 5p!)
Our Alzheimer's GPS Locators are packed with safety features. They have SOS buttons, geo-fencing, GPS Tracker fall alerts for risk of stroke, 2-way calling, and remote listening.
Have a look at our link below for our GPS locator for Alzheimer's. GPS Locators are delivered within 4 days, and our customer service is excellent!
IF you have any questions about GPS locator Alzheimer's, do let us know.