Our Best Buy GPS Tracker – find out why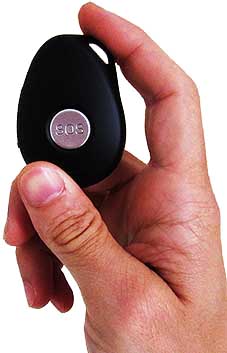 Why is this our best buy GPS Tracker?
It has brilliant battery flexibility
Our best buy GPS Tracker won't let you down – the built in battery can last from 3 to 30 days depending on your usage and specific needs. It has a built-in motion sensor which can be used to refresh the GPS location ready for when you need it – or to "wake it up" from standby for set periods only when its on the move.
Waterproof, tamperproof and great quality
If you've shopped around, you might realise that other personal GPS trackers are quite poorly made. They're tacky, come with awful manuals, and often are completely unusable. Our GPS Trackers won't let you down – they are high quality, and come with detailed manuals and very thorough online assistance (via specific help portals!) Our best buy GPS Tracker though is even better – the enhanced features set it apart from other GPS Trackers.
Enhanced Features
The best buy GPS Tracker has all our standard features – free online tracking, geo-fencing, SOS button, locate by text or call. BUT it has much more.
Best Buy GPS Tracker with Two-way Calling
The GPS Tracker also has two-way calling with a small built in speaker and microphone – which can also be used for covert listening.
Click below to read more about our best buy GPS Tracker today – and learn about more great features.